Creating a Custom Certificate: Creating a New PDF
Creating a Custom Certificate: Creating a New PDF
---
Share feedback
Thanks for sharing your feedback!
Please contact our
Success Desk
if you would like help creating a custom certificate.
In this step of creating a custom completion certificate, you'll create a new PDF.
To create a new PDF using Adobe Acrobat Pro DC:
From the File menu, select Create, then select PDF From File.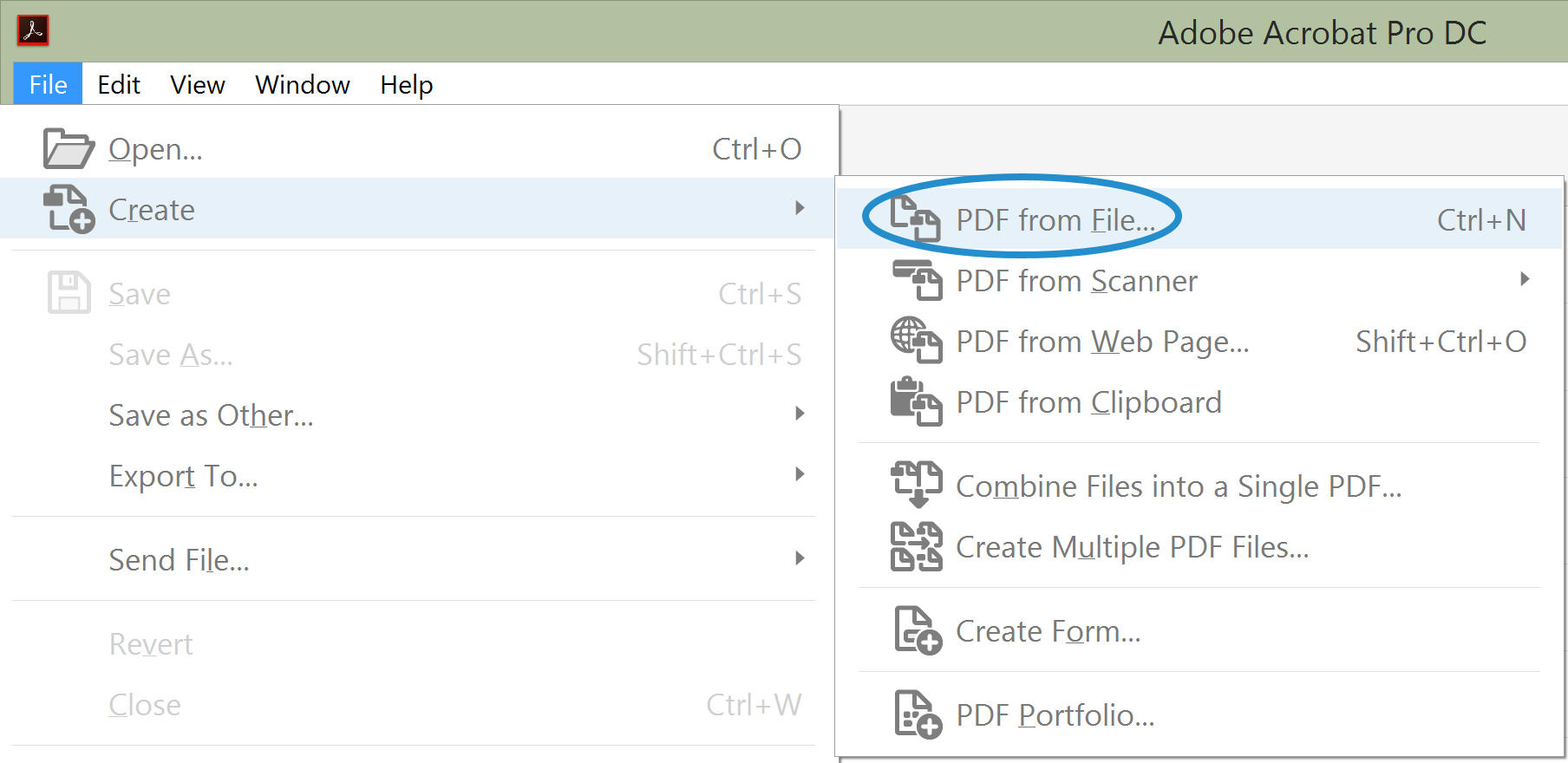 Open the certificate's JPG file.
From the Tools menu, select Prepare Form.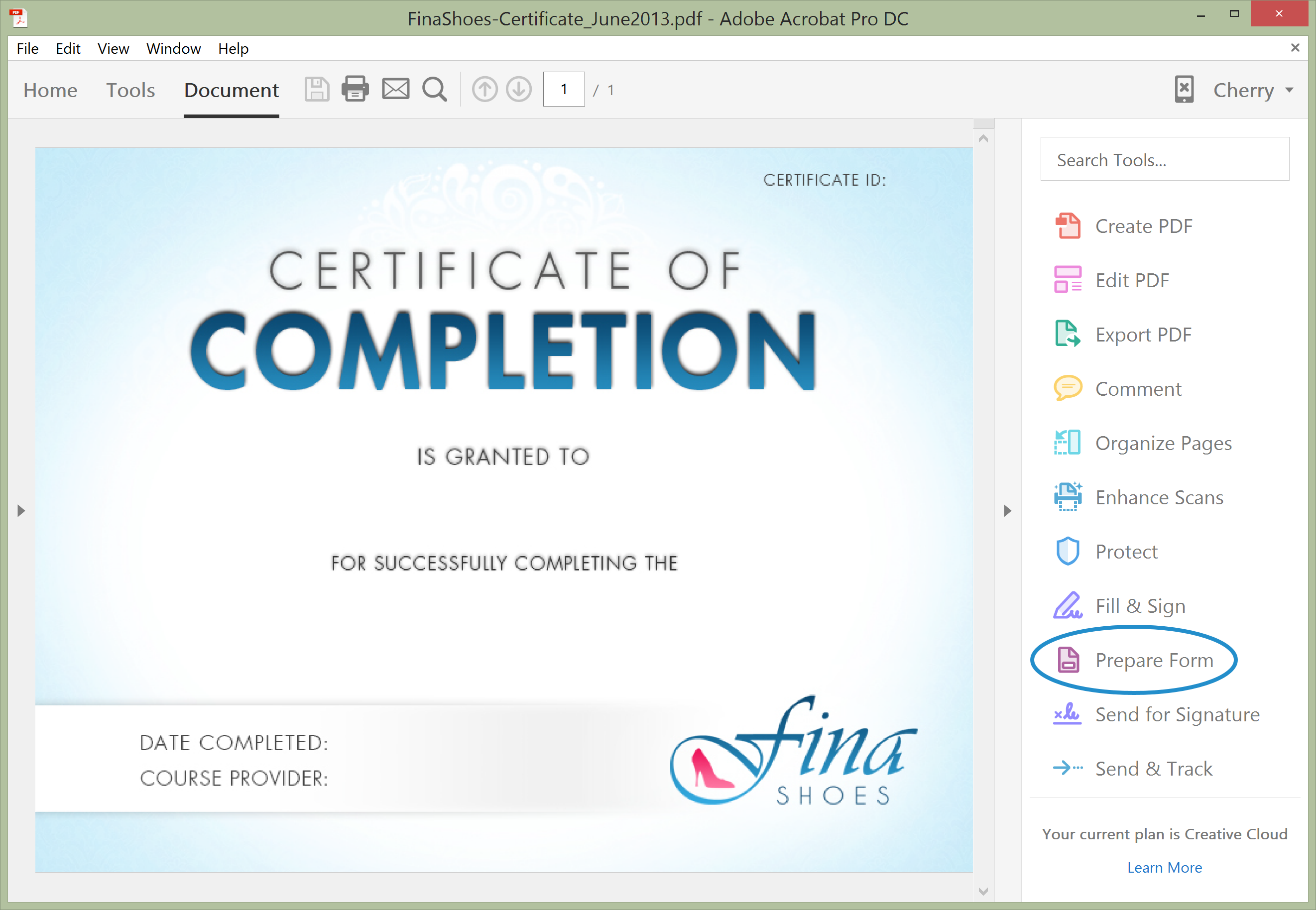 You're asked to select the file or document.
Select the certificate's file.
Click Start. You are prompted to save the form.
Click Save.
Save the form to the desired location. A message displays stating that no new form field annotations were detected.

Click OK.
NEXT STEP: Add fields to the PDF.
---
Was this article helpful?
---
---