Share feedback
Thanks for sharing your feedback!
The room's settings are located on the Add/Edit Room workscreen.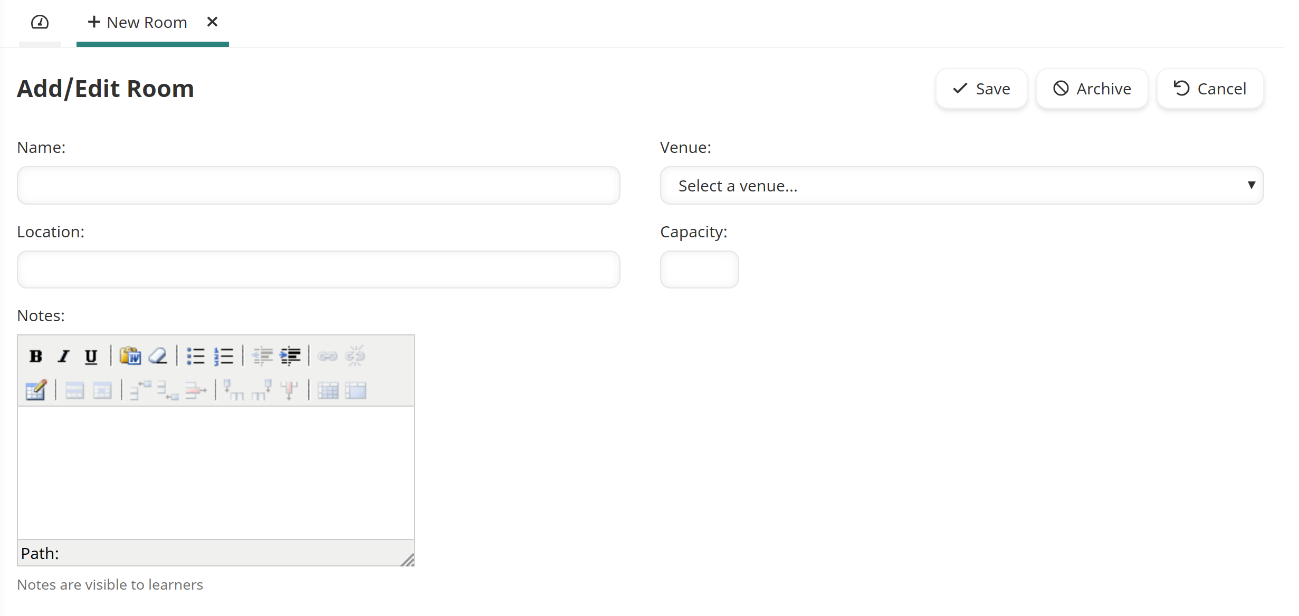 Settings
The settings for a room are described below. All information entered for a room will be visible to learners.
Name (required)
An identifier for the room.
Venue (required)
Select the venue in which the room is located.
Location
Information about the room's location.
Capacity
The number of learners the room can accommodate.
Notes
Any notes you want to make about the room.
---
Was this article helpful?
---
---
What's Next