Maintaining HD Video Quality in SCORM
Maintaining HD Video Quality in SCORM
---
Share feedback
Thanks for sharing your feedback!
Because the files are re-written each time you publish a SCORM component, these steps should be completed after you have published the final SCORM component.
To maintain the high definition of source videos in SCORM:
From one Windows Explorer window, navigate to the directory containing the high-definition source video.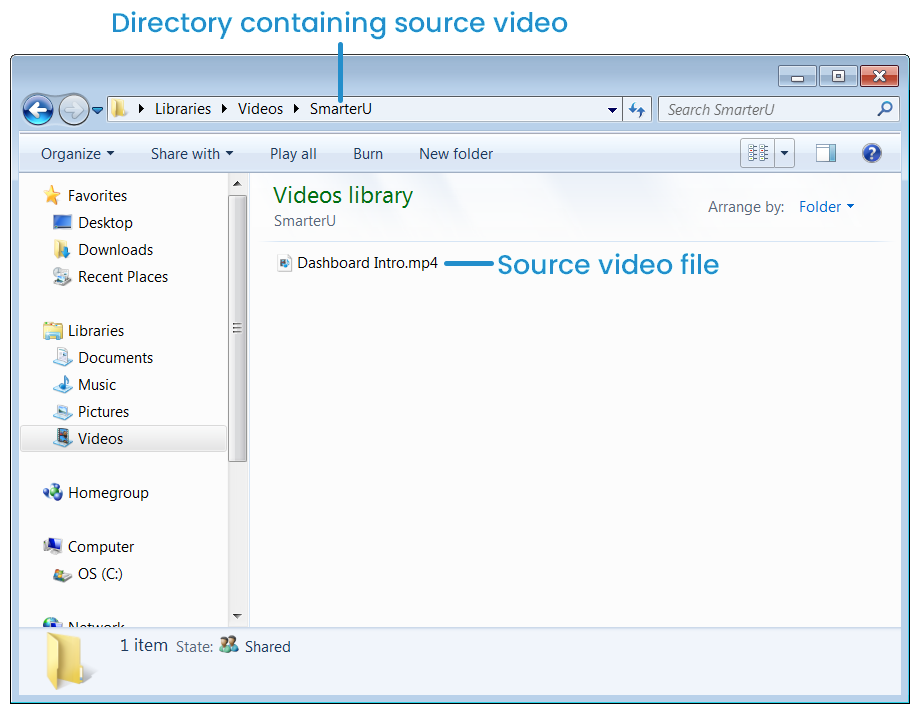 From a second Windows Explorer window:

Navigate to the SCORM component's output directory.
Open the story_content directory.
From the story_content directory, locate the video file.
If there are multiple video files in the story_content directory, be sure to watch 20-30 seconds of each video to ensure that you can correctly identify and replace it with the video's source file.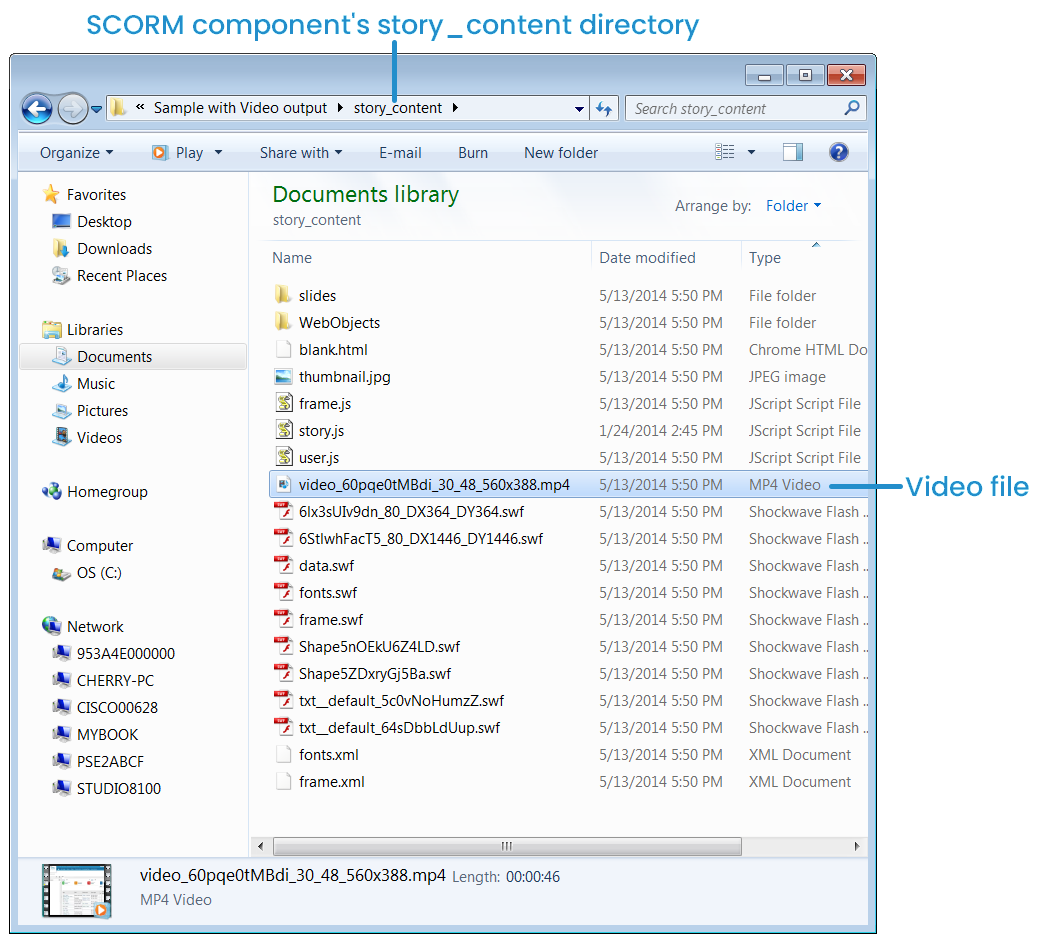 Copy the source video to the SCORM component's story_content directory.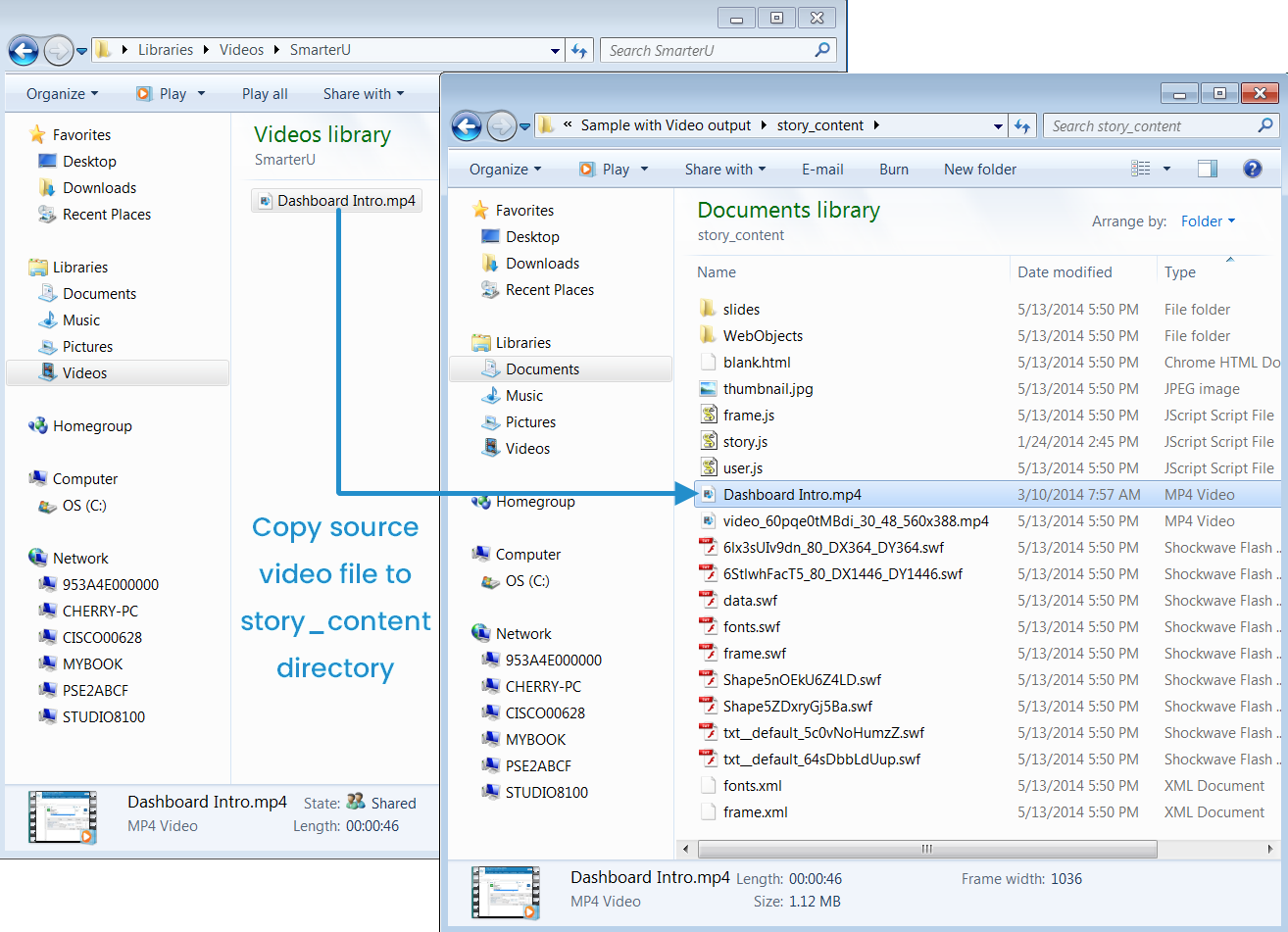 Copy the name of the SCORM component's file.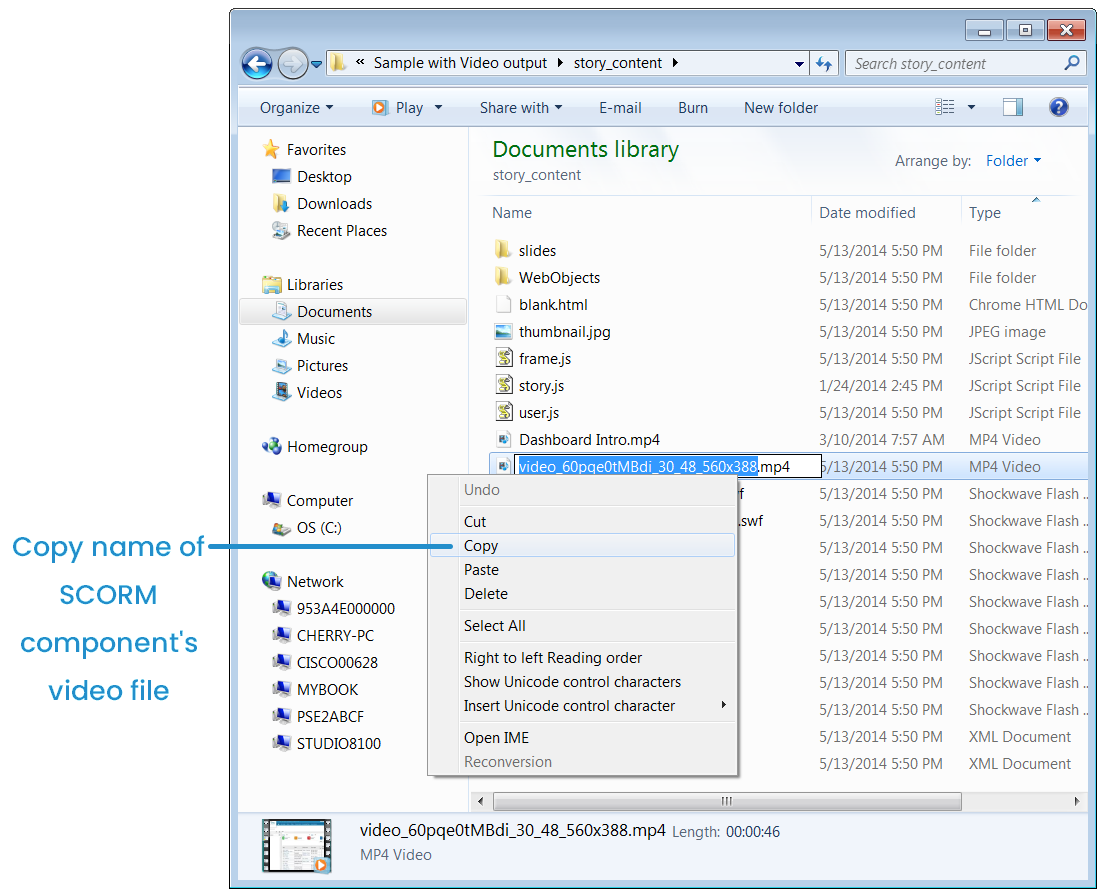 Delete the SCORM component's video file.
Right-click the source video file and select Rename.
While the source video file's name is selected, right-click and select Paste, or press CTRL+V. This renames the source video file with the SCORM component video's name. The source video should be renamed with the SCORM component video's name.
Test your SCORM component to ensure that the videos are playing at HD quality.
---
Was this article helpful?
---
---
What's Next