Share feedback
Thanks for sharing your feedback!
How do I locate my API keys?
After contacting our Success Desk to enable the API, you can locate your account and user API keys by doing the following.
To locate your account API key:
Expand the API Setup accordion.

To locate your user API key:
Go to the Users Dashboard.
View your user information. The user API key is shown in the Login Information accordion.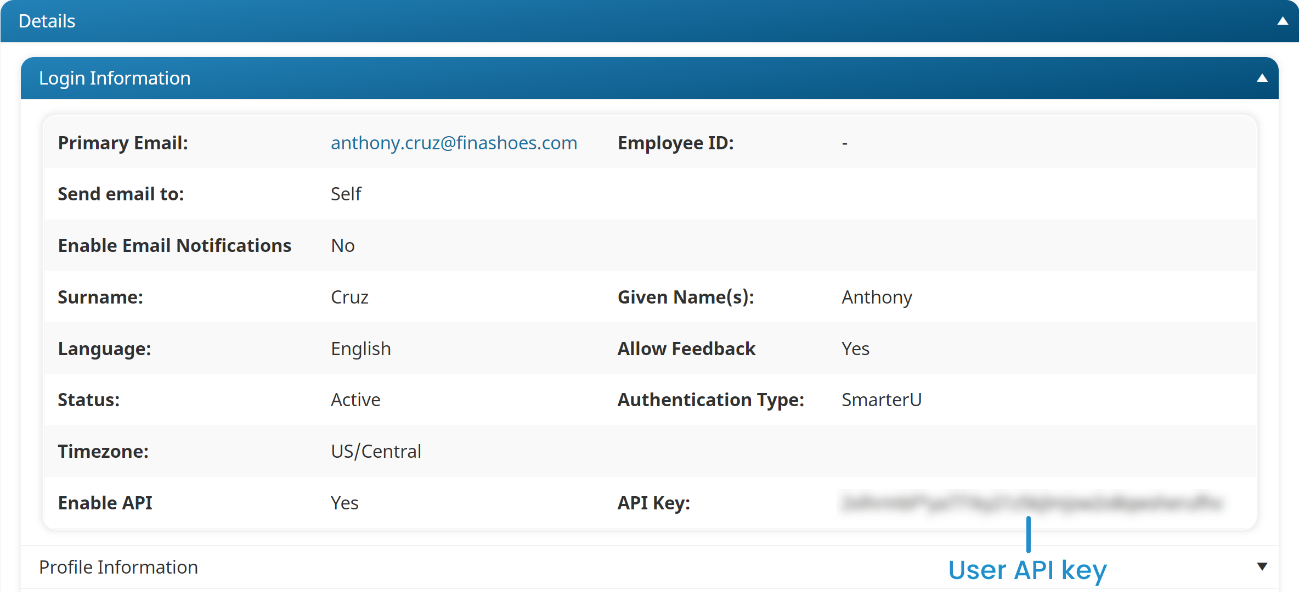 What does a 9999 error mean?
If your API response XML package returns a 9999 error, please contact our Success Desk.
---
Was this article helpful?
---
---
What's Next