Contacting Our Success Desk
Contacting Our Success Desk
---
Share feedback
Thanks for sharing your feedback!
Contacting Our Success Desk
You can use any of the options below to contact our Success Desk:
What You Should Provide
In the event that you need to contact our Success Desk for help, you should be prepared to provide the following information:
The browser and version that you are using.
The operating system that you are using.
Detailed steps for reproducing the behavior.
If you are getting an error, the exact text of the error. If you have a screen capture tool, you can use it to capture the error message that is displayed. You can then save the screen capture to a file and attach the file to your support form.
Determining Your Browser Version
Refer to the browser-specific help page for information on how to determine your browser version:
Chat with Us
Want to chat with a member of our Success Desk? Administrators can initiate an online chat by clicking the icon in the lower right corner of the Admin Dashboard.

You can also chat with our Success Desk from our Success Center by clicking Contact Us, or the icon in the lower right corner.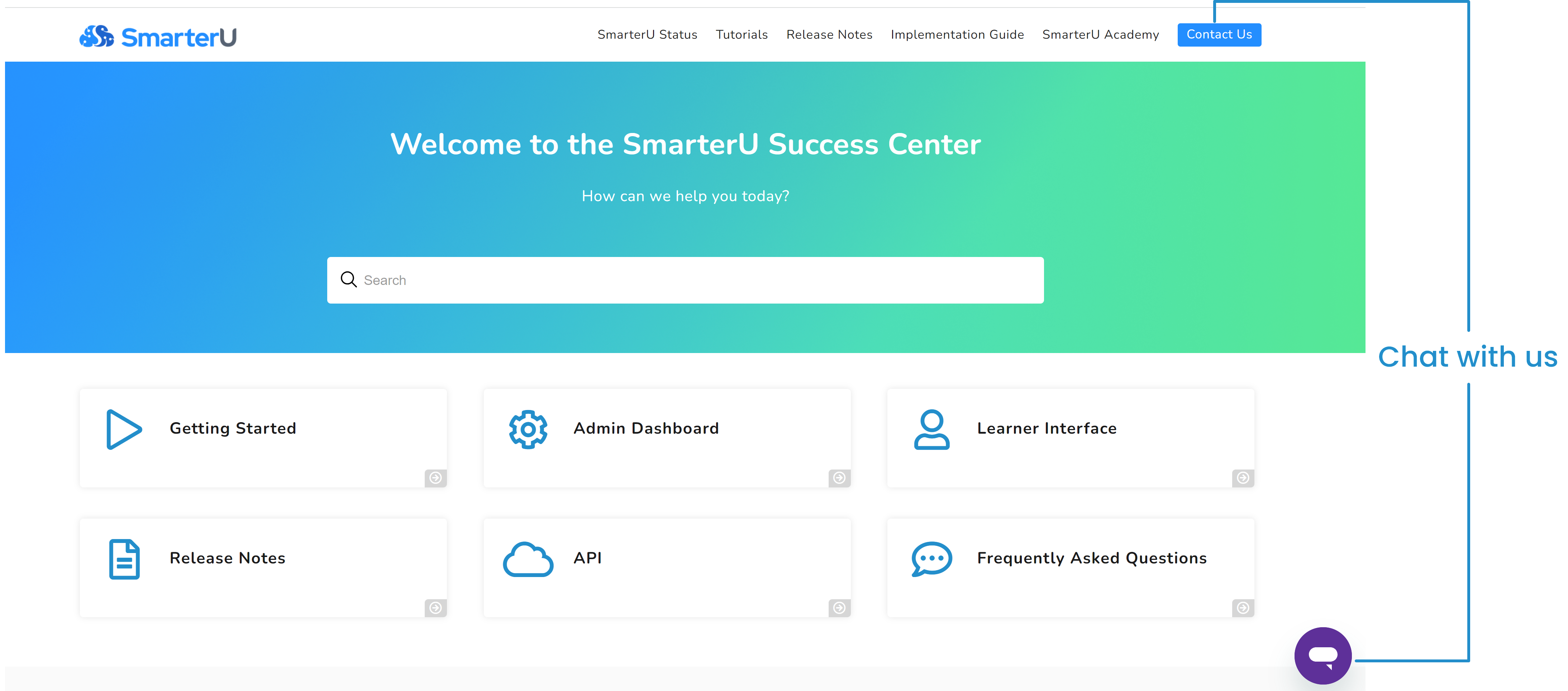 Email Us from the In-App Help
If you're using SmarterU's in-app help, you can email our Success Desk by clicking Contact Our Success Desk from the Page Help tab.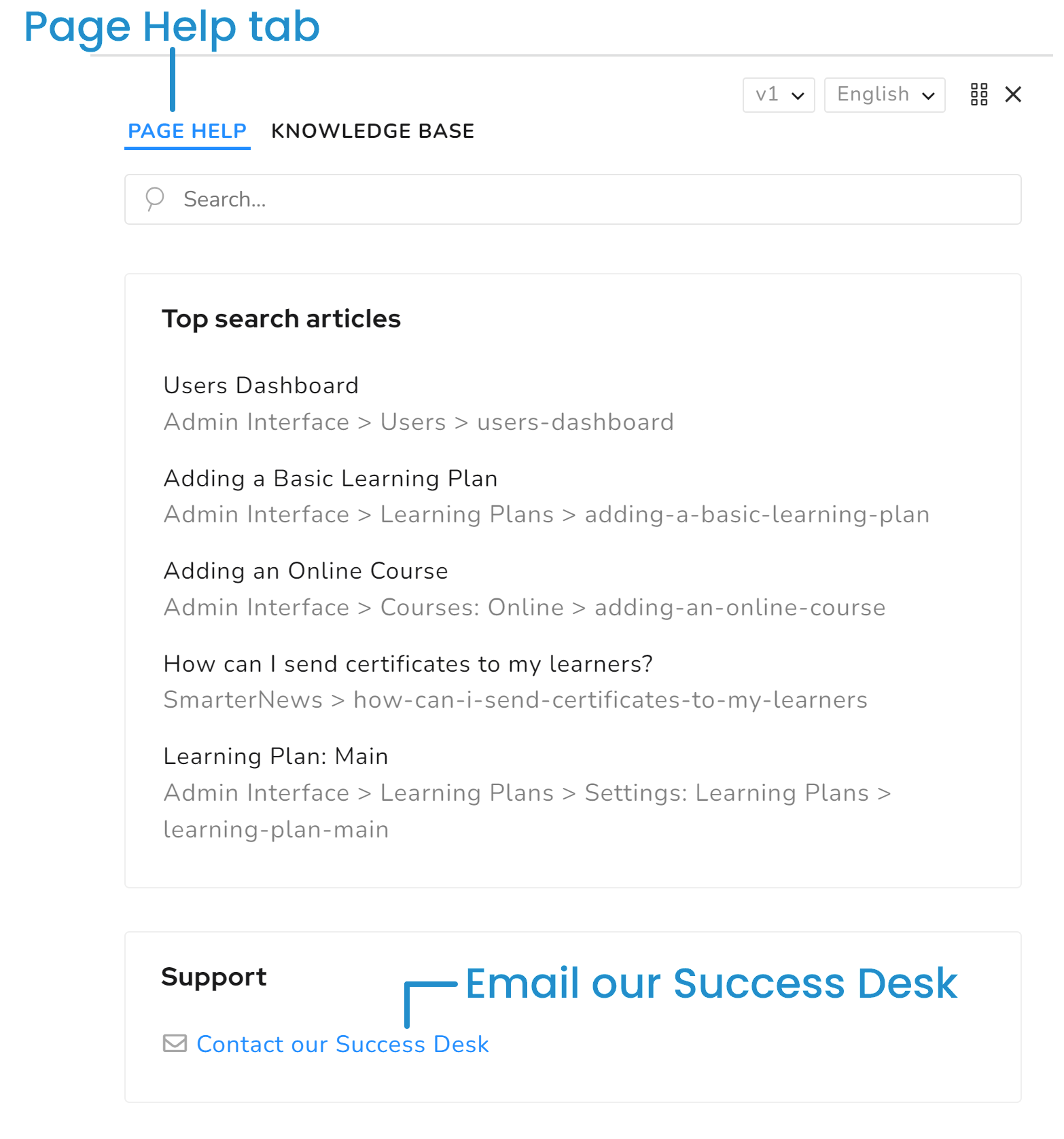 ---
Was this article helpful?
---
---
What's Next