Share feedback
Thanks for sharing your feedback!
There are several ways to get in-app help while you're using the SmarterU admin interface.
What's This Link
You can access the in-app help by clicking the What's This link that's in the upper right corner of SmarterU.

This displays a list of pages that are relevant to what you're viewing in SmarterU.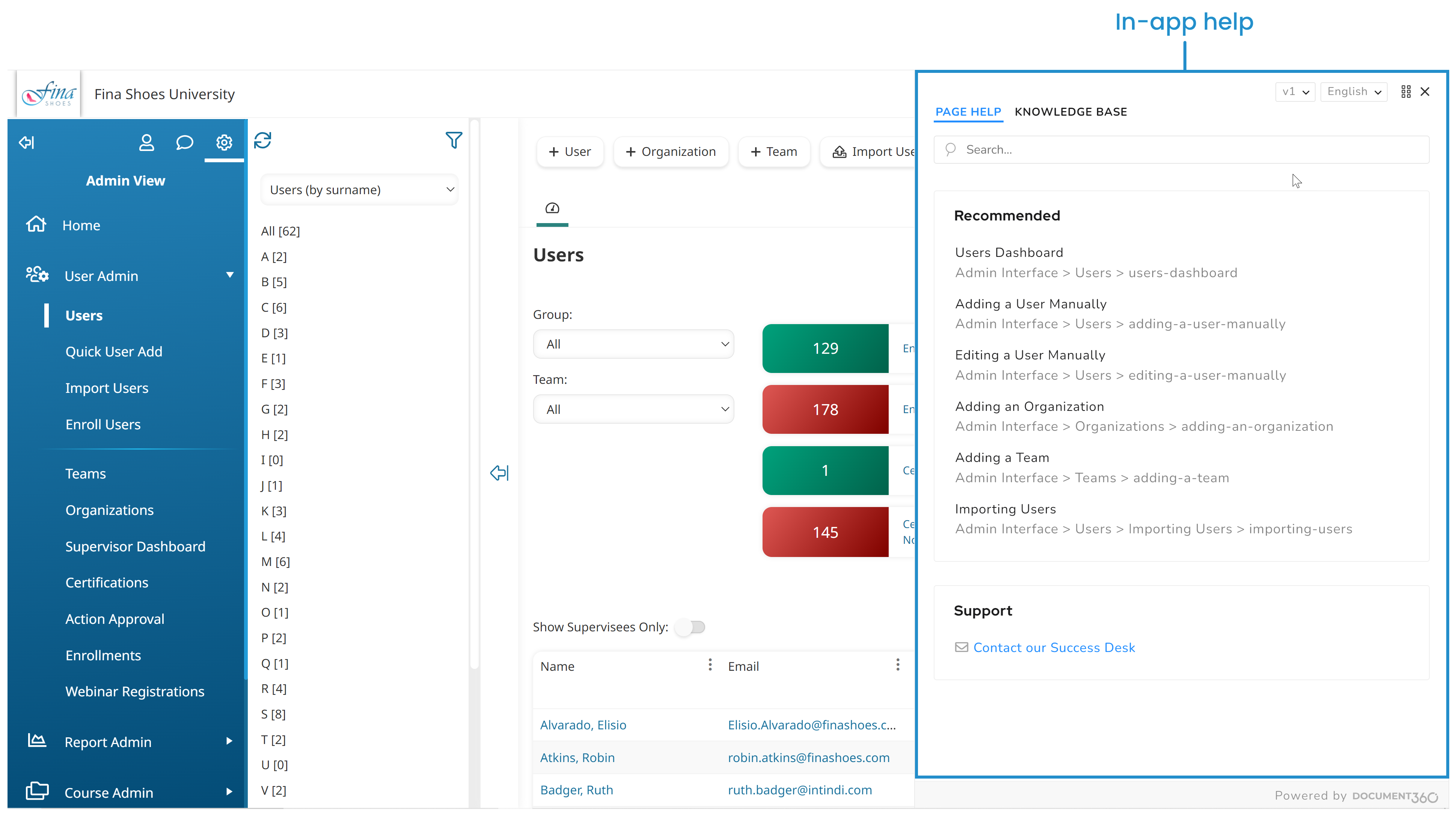 Click on any of the recommended pages to view the help page. You can click the

icon to display the content in a new browser tab.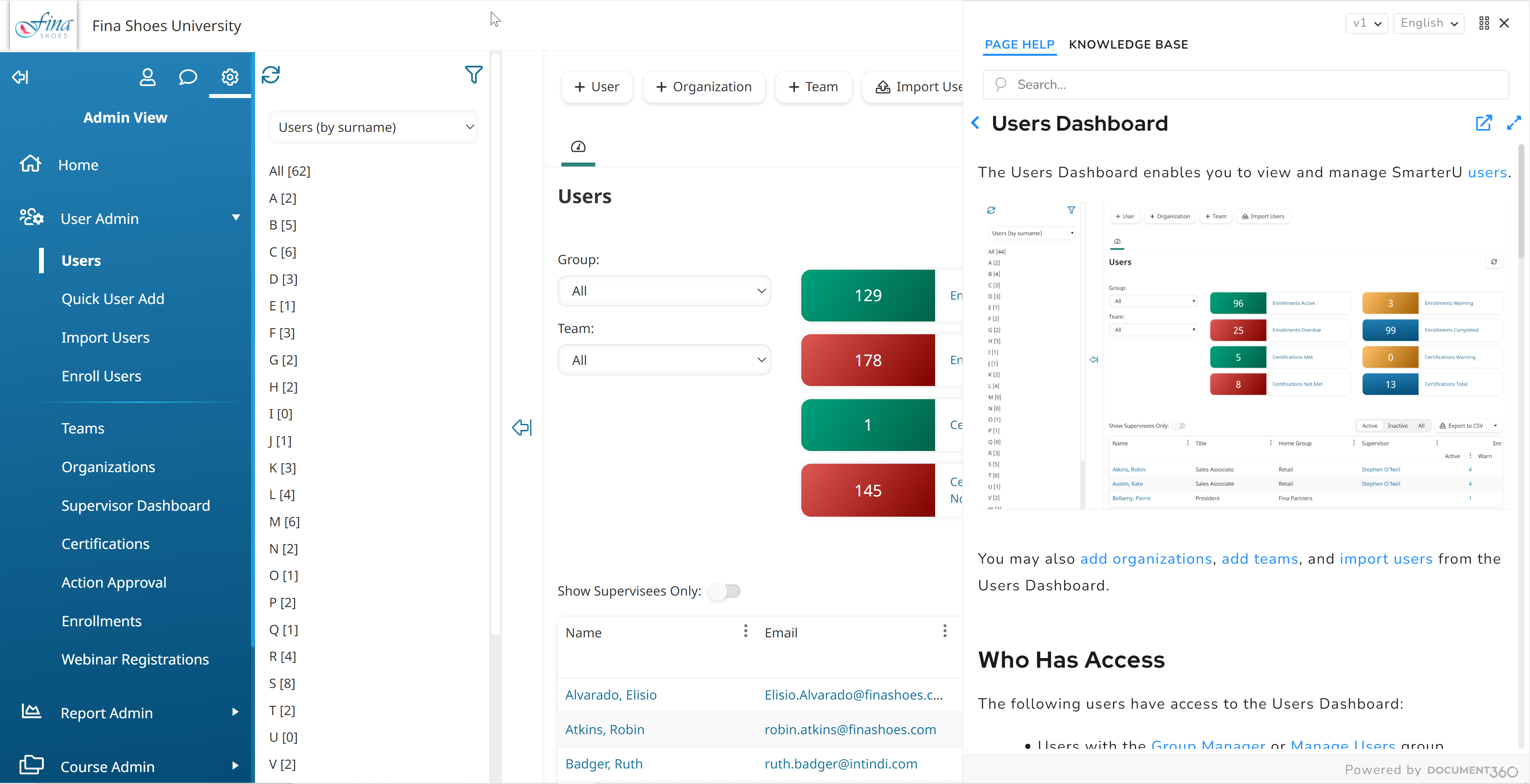 Clicking What's This on workscreens that have a single recommended page will display the page's contents.
To search for other content in the Success Center, enter your search term in the search bar, then press the Enter key. If you need to contact our Success Desk, click the Contact Our Success Desk link.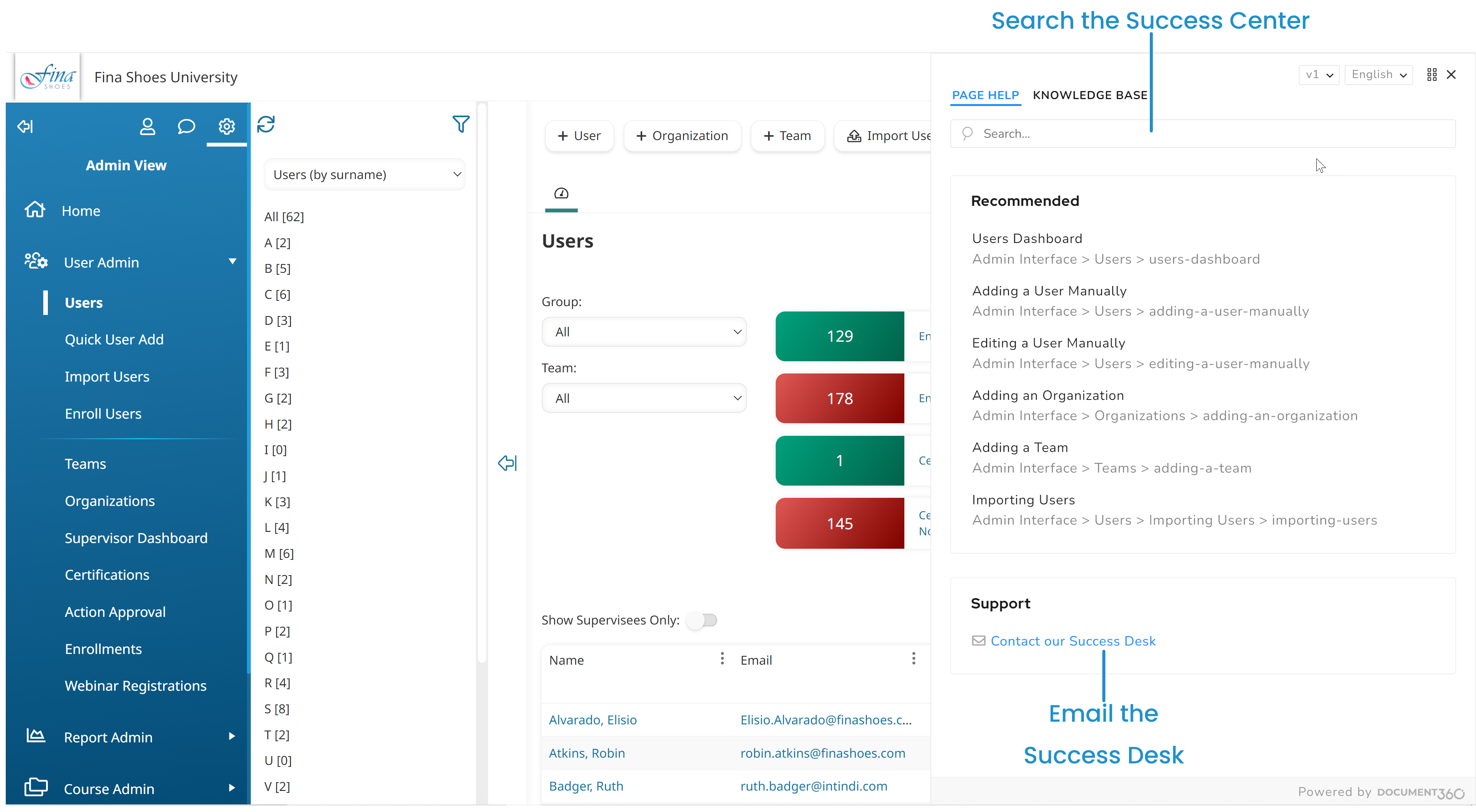 If you'd prefer to browse the contents of our Success Center, click the Knowledge Base tab.
Question Mark Icons
Some settings in the admin interface display a question mark icon beside them. You can click this icon to display the relevant help page in the Success Center.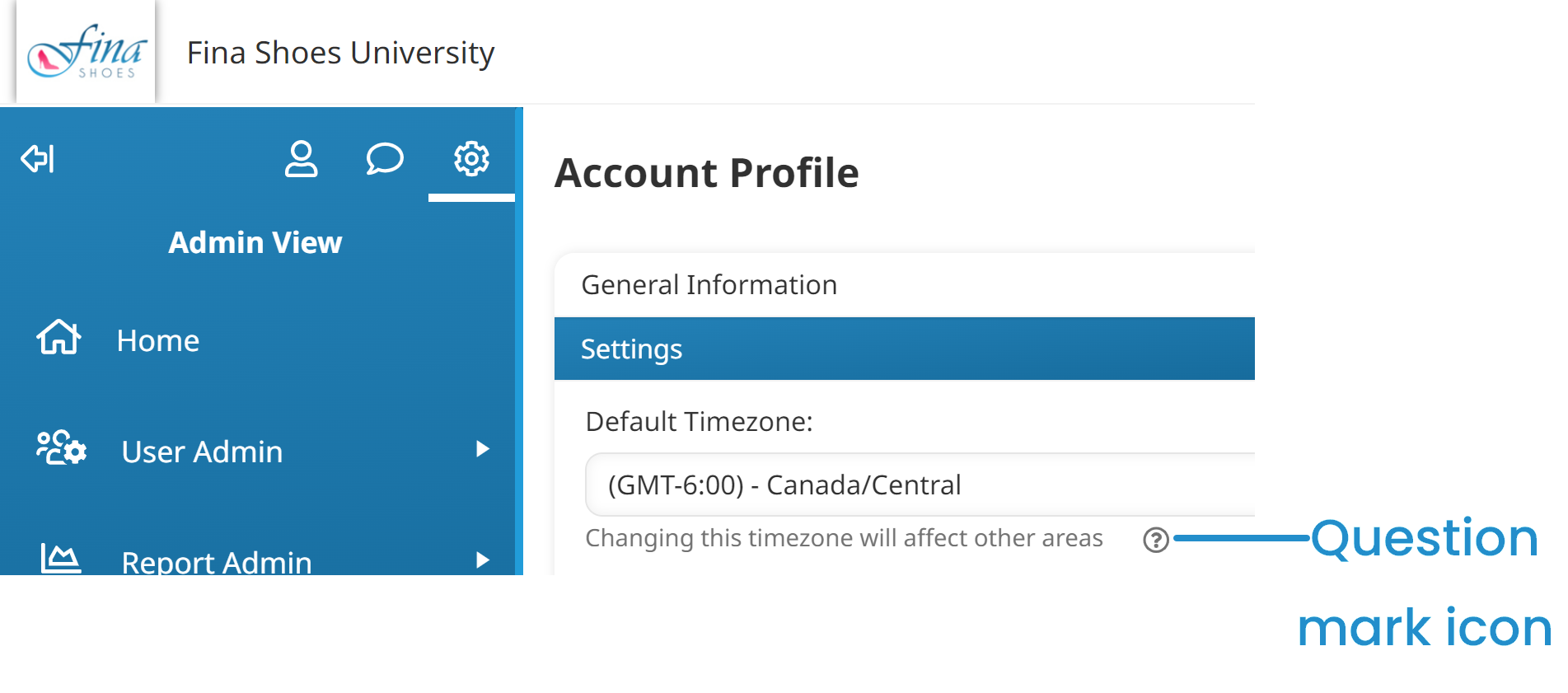 Links in SmarterU
Some workscreens in SmarterU include links that display relevant content in the Success Center. For example, when adding a user, the grid in the Group Permissions accordion displays links to articles on each group permission.

---
Was this article helpful?
---
---
What's Next