Share feedback
Thanks for sharing your feedback!
To identify supervisors in your account:
From the Users Dashboard, export all user columns to a CSV file.
The remaining steps will need to be completed from Excel.
From Excel, sort the data by Supervisor Name. Be sure the My Data Has Headers checkbox is checked.
Remove the duplicate Supervisor Name values. Again, sure the My Data Has Headers checkbox is checked. From the Remove Duplicates window you will need to click Unselect All, check the Supervisor Name checkbox, then click OK.
If any of your users have multiple supervisors, the supervisor names display in a single cell and are delimited with a semi-colon.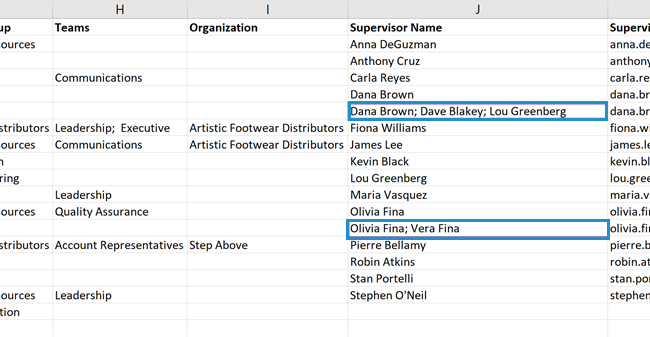 If you need the supervisor names to display in individual cells, you can use Excel's Text to Columns functionality.
The Text to Columns functionality will replace the data in the cells to the right of the Supervisor Name column. To avoid overwriting existing data in those columns either ensure the Supervisor Name is the last column in the spreadsheet, or insert extra blank columns.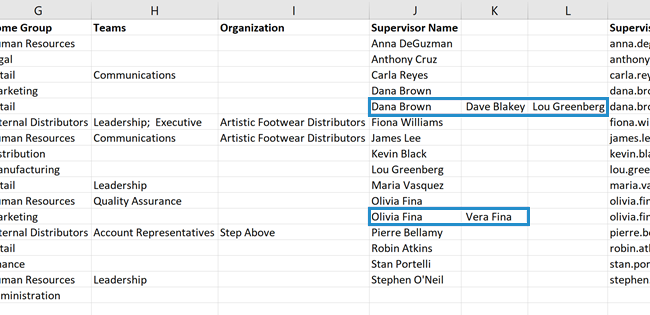 ---
Was this article helpful?
---
---
What's Next