Who Has Access
The following users can add users from the Admin Interface:
Adding a User
To add a user manually from the Admin Interface:
View any of the following dashboards:
Click User.

A new tab displays the User Profile workscreen.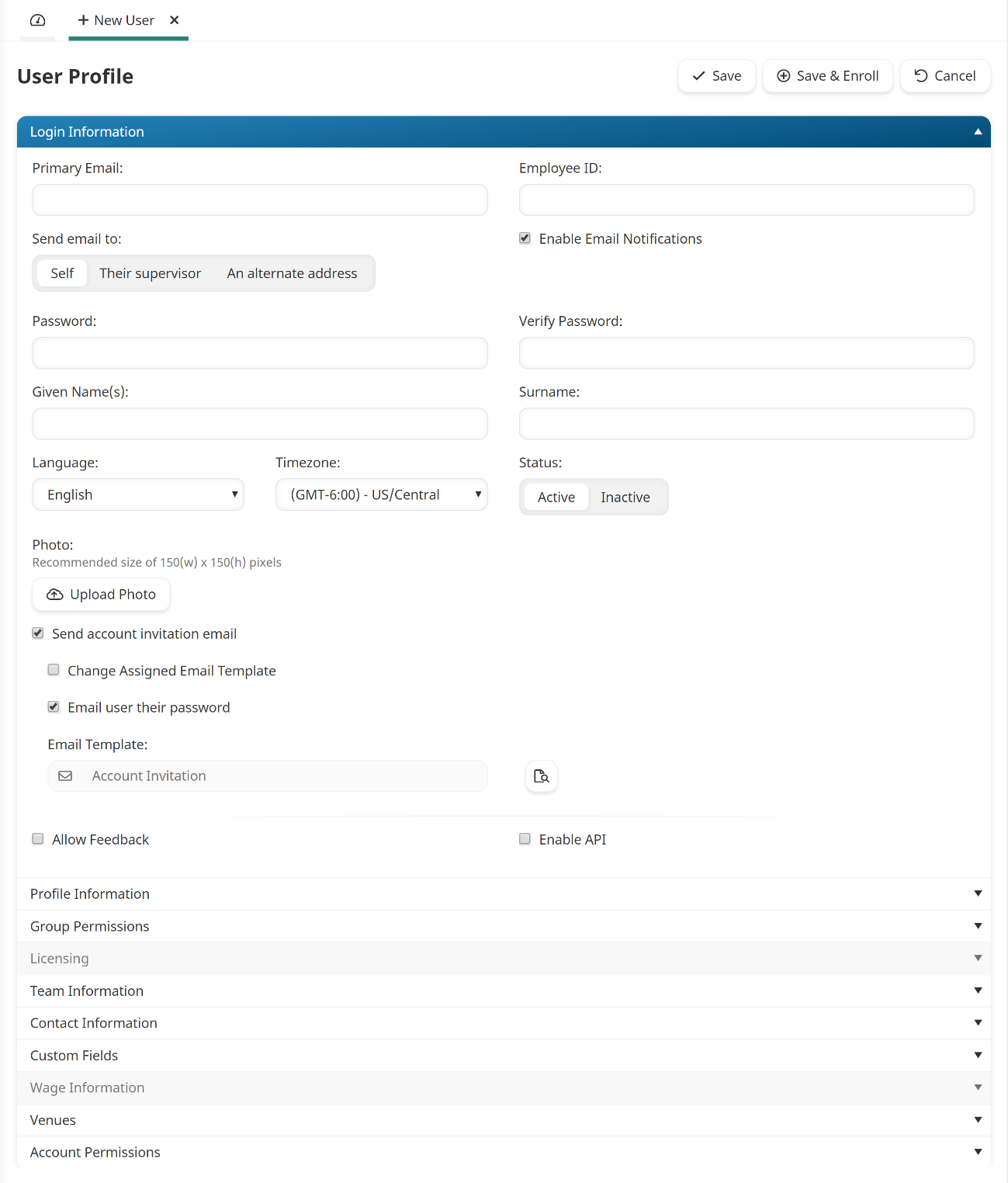 Specify the user's settings in the following accordions:
The settings in the
Licensing accordion
are only applicable to accounts that have the
licensing feature
enabled. The licensing feature is a special component of SmarterU that is not included with the basic system. Please contact
support@smarteru.com
to learn how you can upgrade your account to include the licensing feature.
To add the user, click Save. To add the user and enroll the user in courses or subscriptions, click Save & Enroll.
---
Was this article helpful?
---
---
What's Next