The Teams Dashboard enables you to view teams.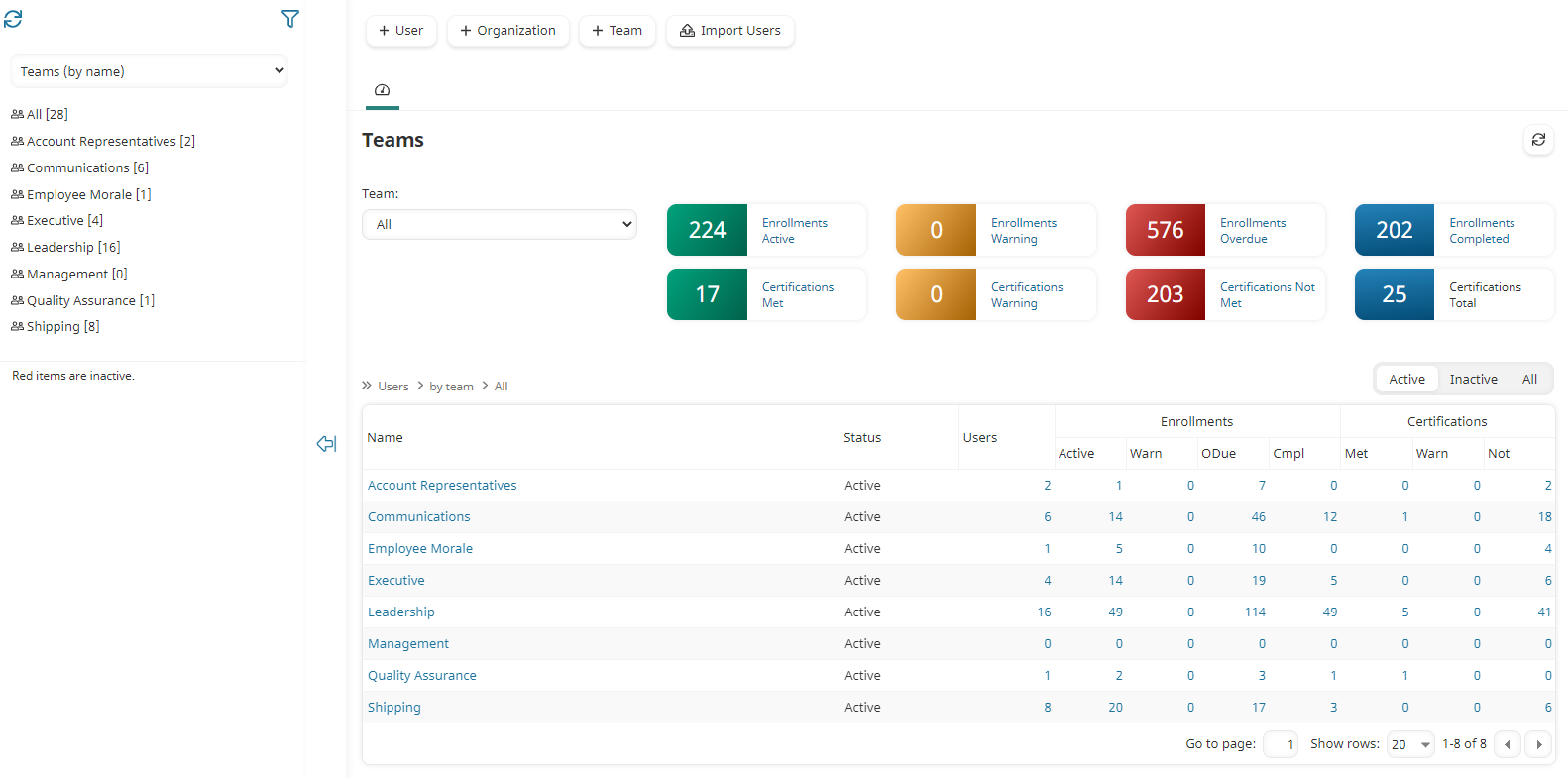 Depending on your permissions, you may also do the following from the Teams Dashboard:
Who Has Access
The following users have access to the Teams Dashboard:
Viewing the Teams Dashboard
To view the Teams Dashboard:
From the Admin menu, select User Admin.
Select Teams.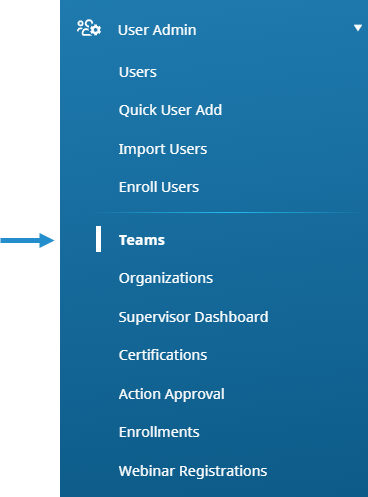 The Teams Dashboard displays. By default, the Teams (by Name) list option is selected.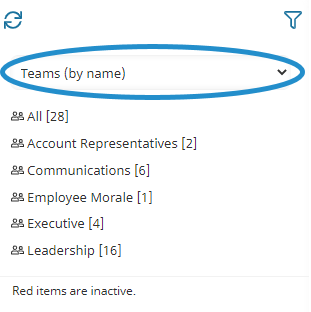 The right pane displays a grid that includes the number of users in each team and a summary of enrollments.
Refer to
Dashboards
for more information on refreshing and filtering the Teams Dashboard.
Columns in the Grid
The columns in the grid are described below.
---
Was this article helpful?
---
---
What's Next