Share feedback
Thanks for sharing your feedback!
To preview a quiz task, you must add at least one question to the task.
The preview of the quiz's question(s) displays at the top of the workscreen. The questions are displayed in the same order that they're listed when viewing the tasks by chapter. Click Prev or Next to view the previous or next question in the quiz.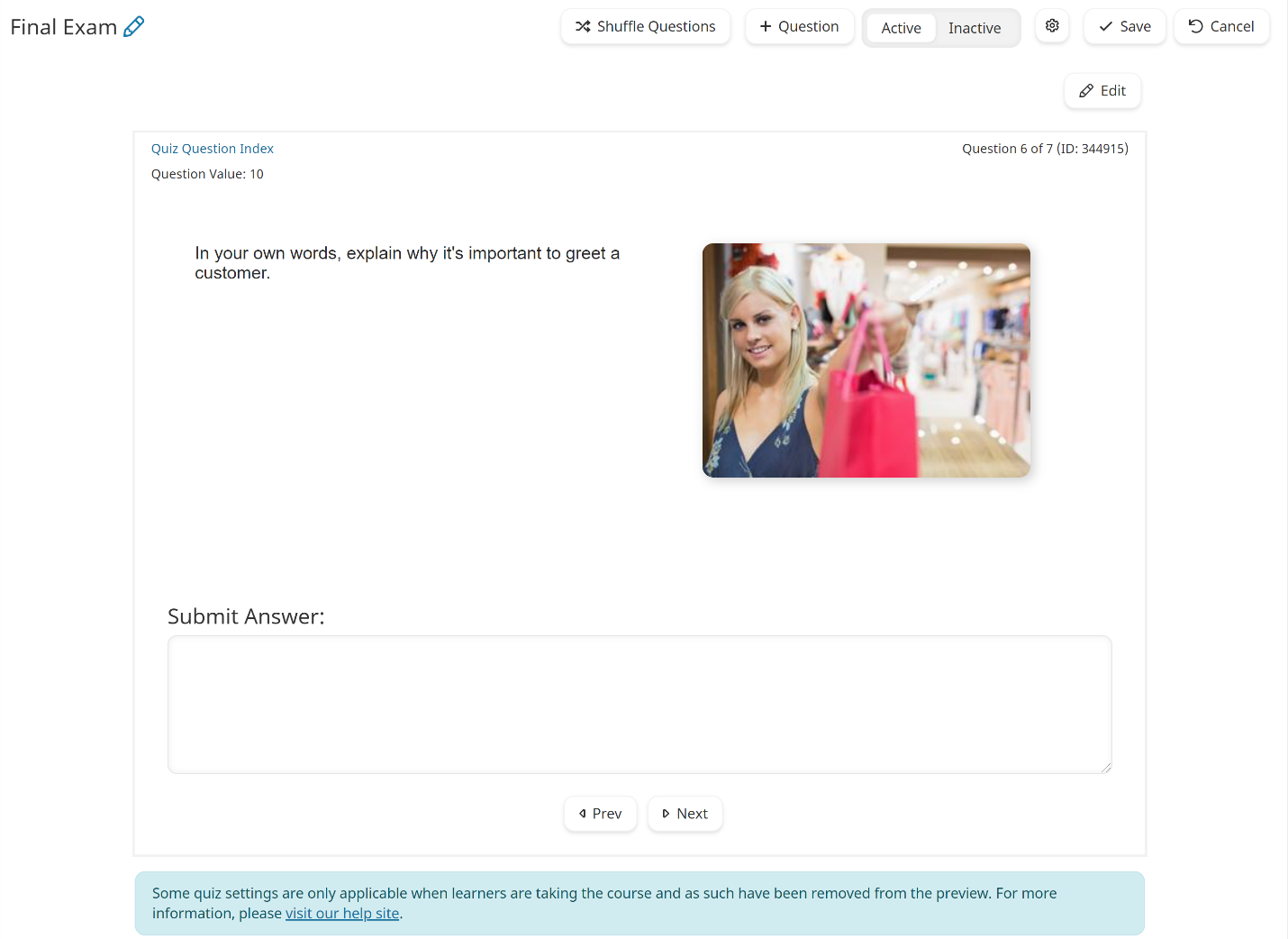 Settings Not Reflected in Preview
As noted below the preview, certain quiz settings will not be reflected in the preview. Specifically:
Previewing a Quiz Question
If you're editing a specific question in a quiz, you can also preview the changes you've made to it. To preview a question, select the question from the left pane, then select the Preview tab.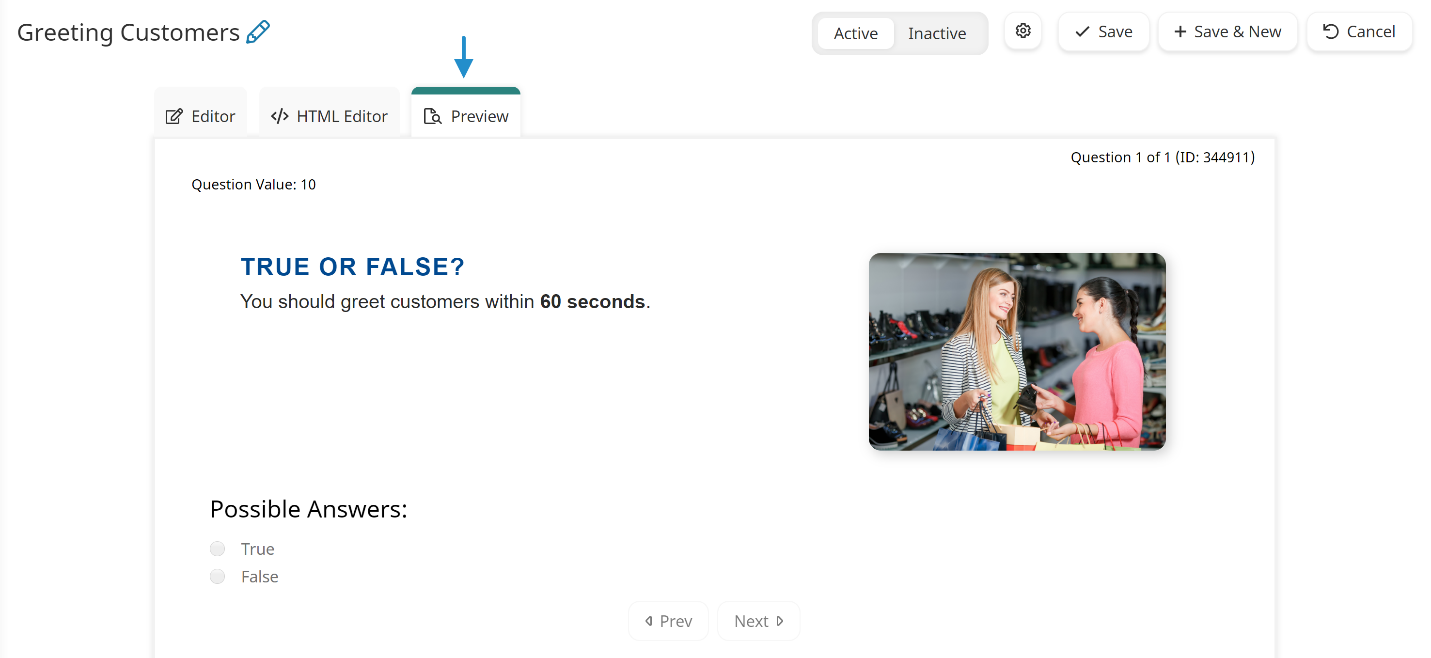 ---
Was this article helpful?
---
---
What's Next