Disabling Pop-Up Blockers in Safari for SmarterU
Disabling Pop-Up Blockers in Safari for SmarterU
---
Disabling Pop-Up Blockers in Safari (Desktop) for SmarterU
To allow pop-ups from SmarterU in Safari desktop:
From the Safari menu, select Preferences.
Select Security.
Uncheck the Block Pop-Up Windows checkbox.
From the Popup Blocker Detected window, click Reload.
Disabling Pop-Up Blockers in Safari (Mobile) for SmarterU
SmarterU SCORM courses are launched in a pop-up window. If your browser's pop-ups are disabled, and the SCORM course is configured to open in a new window, you'll need to change your browser's settings to allow pop-ups to launch the course.
To allow pop-ups from SmarterU in Safari mobile (iPhone, iPad):
Tap the Settings app.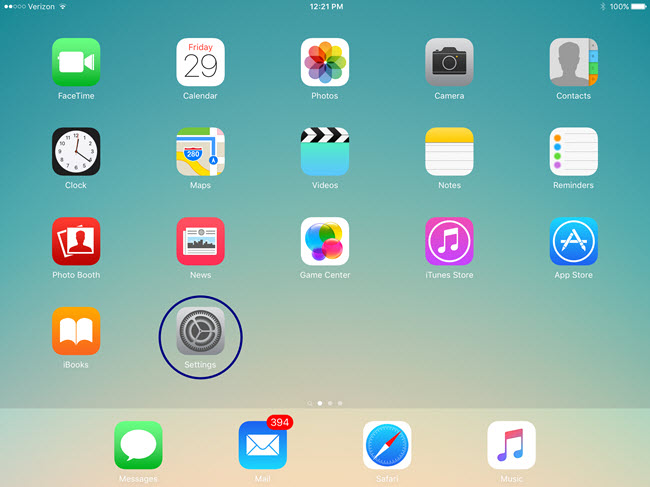 In the left panel, locate and tap on the Safari menu option.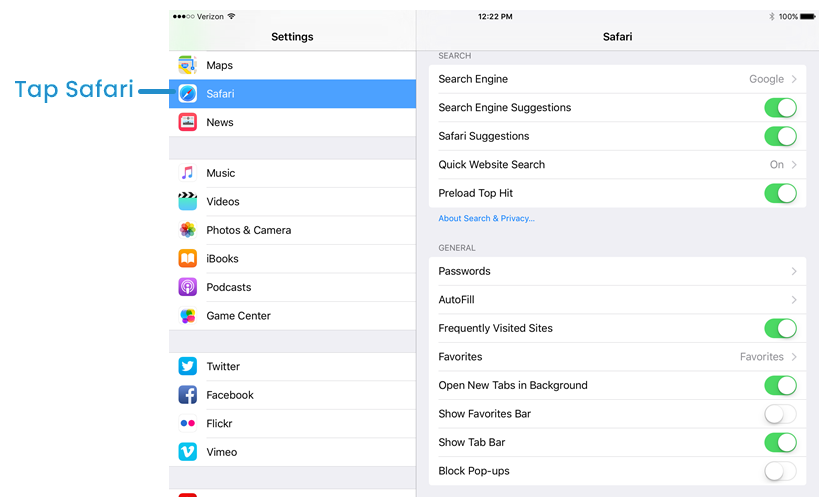 In the right panel, locate the Block Pop-ups item and slide it to the left (Off).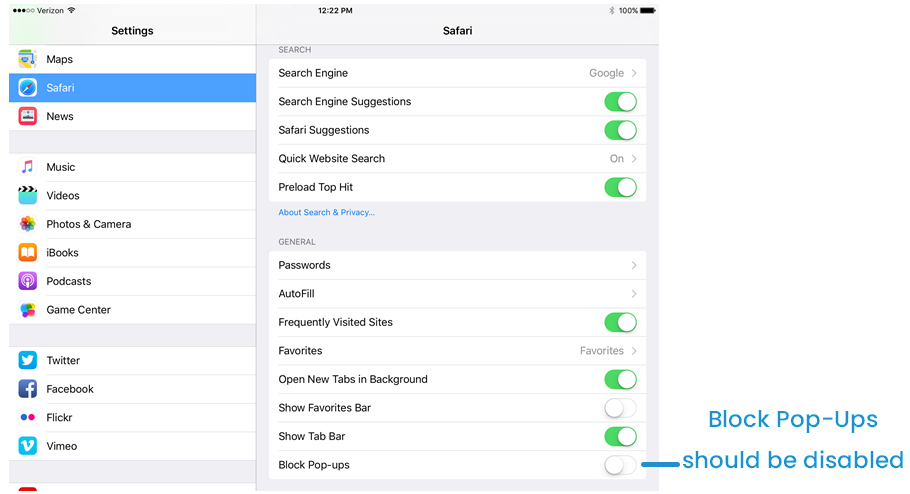 ---
Was this article helpful?
---
---
What's Next