Proctoring Services Workscreen
Proctoring Services Workscreen
---
Share feedback
Thanks for sharing your feedback!
The Proctoring Services workscreen provides access to the proctoring service's administrative tool from within SmarterU. This includes the ability to override the proctor status for a learner's quiz attempt.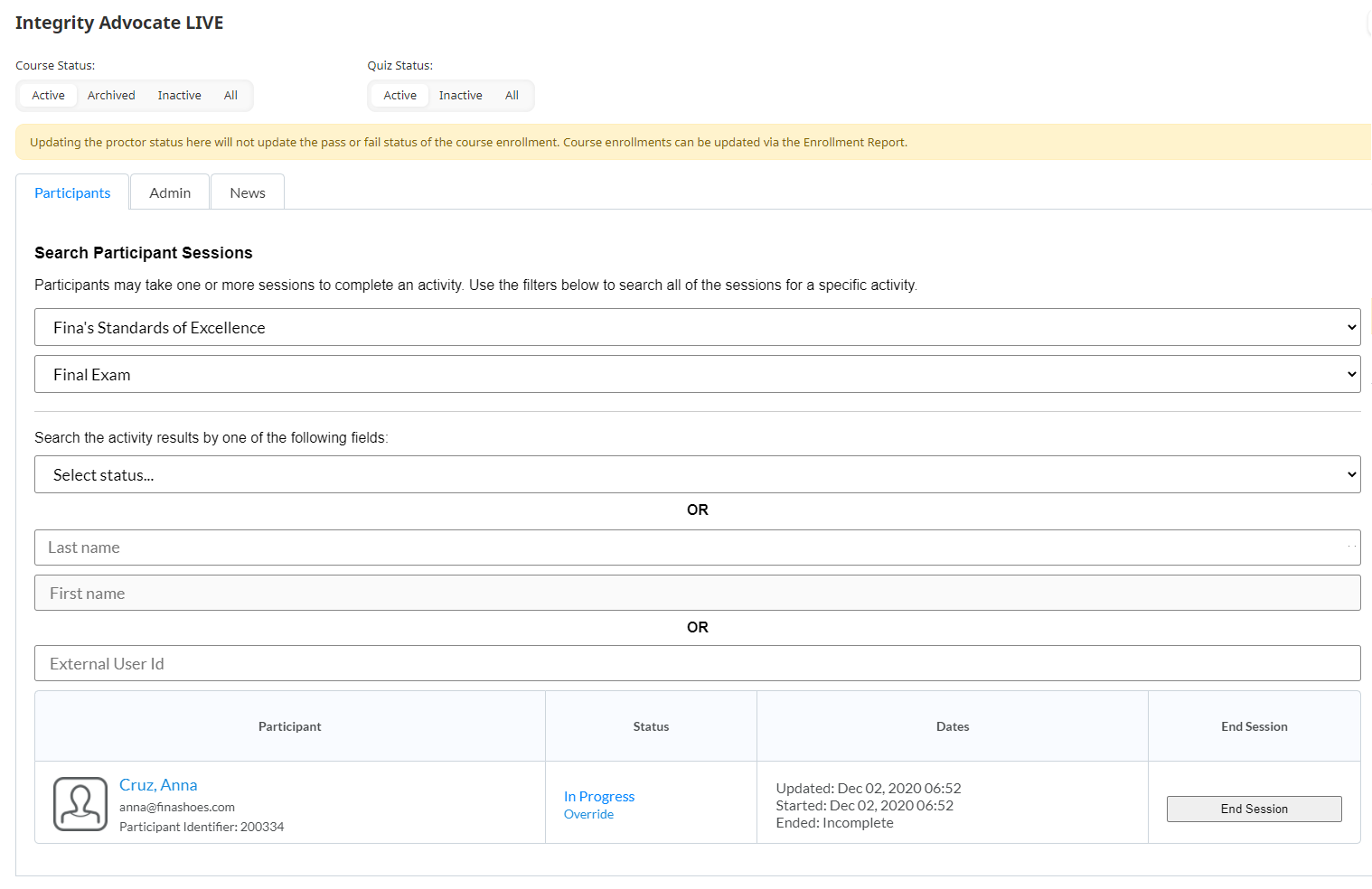 Who Has Access
Administrators and owners have access to view the Proctoring Services workscreen.
Viewing the Proctoring Services Workscreen
To view the Proctoring Services workscreen:
From the Admin menu, select Proctoring Services.
Select the proctoring service. The menu options available will reflect your account's proctoring services.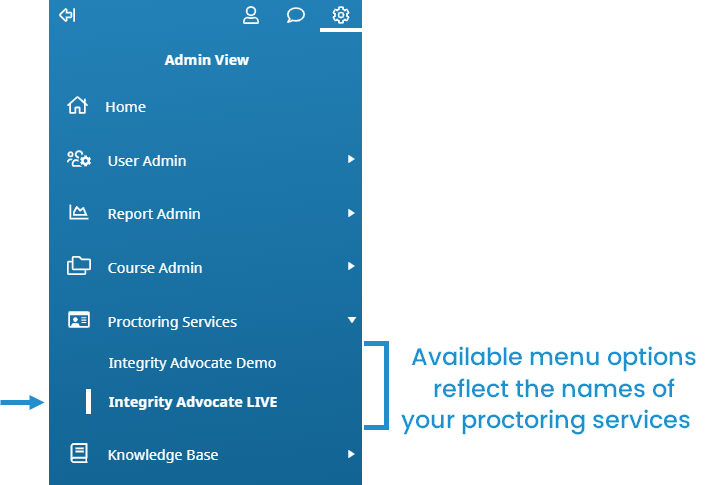 By default course status and quiz status filters display at the top of the workscreen; the Participants tab displays by default. The course and quiz status filters enable you to filter the courses that are included in the list.

After you select a course and quiz, additional filters display that enable you to further refine the learners included in the grid at the bottom of the workscreen.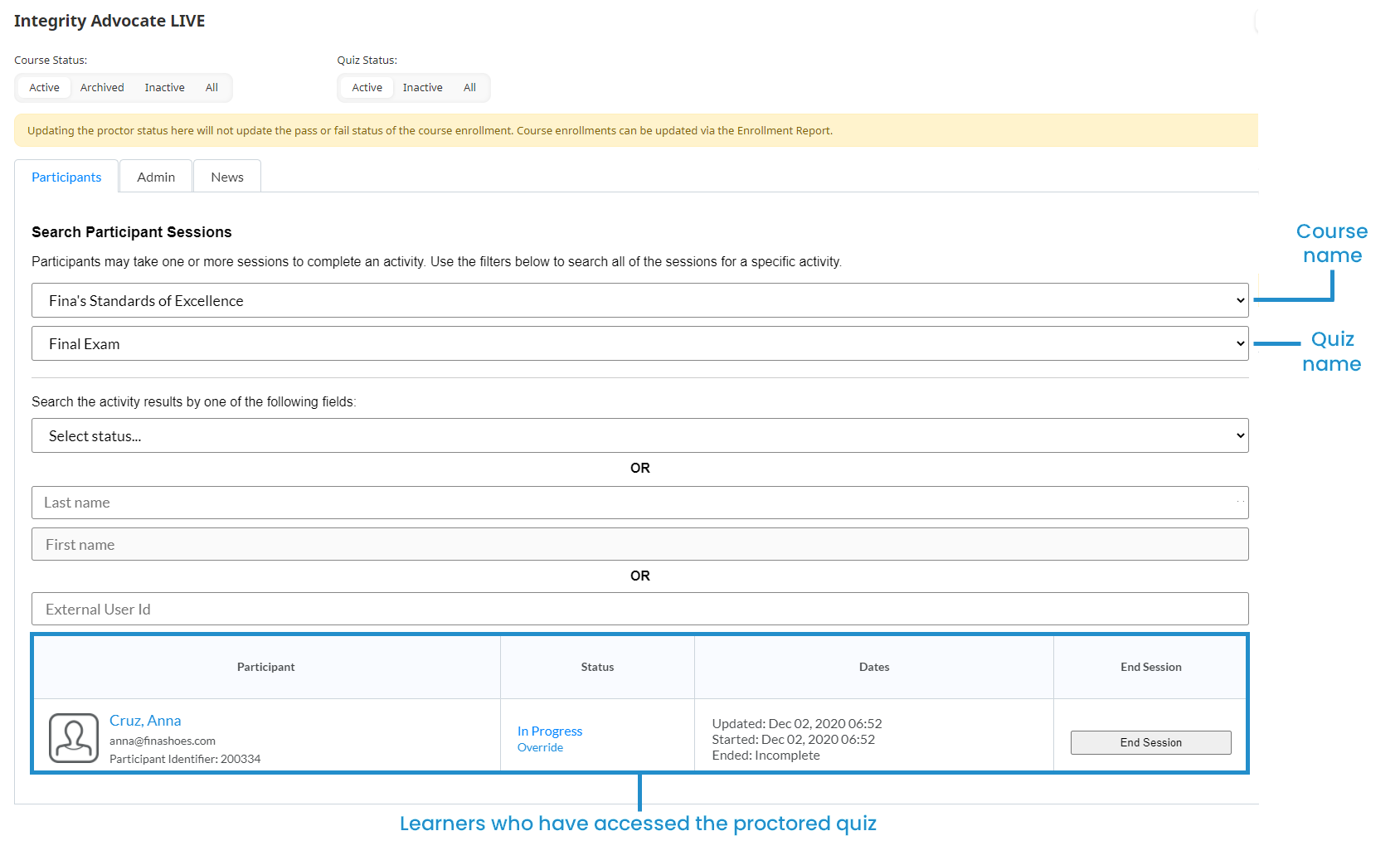 Clicking a learner's name enables you to display additional information about their session. You can click the Override link to change whether the learner's session is valid, or click End Session to terminate the learner's session.
The Admin tab displays information about your Integrity Advocate account.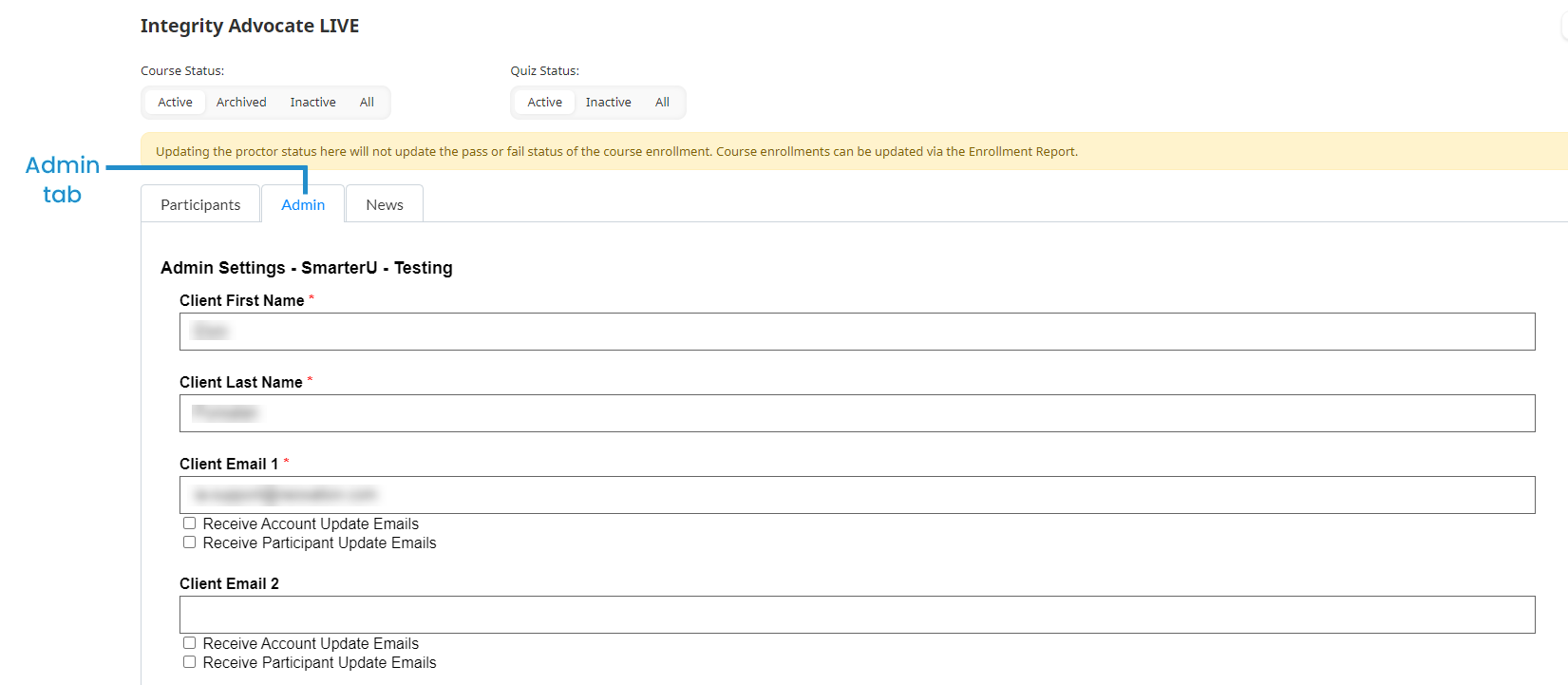 The News tab displays Integrity Advocate's release notes.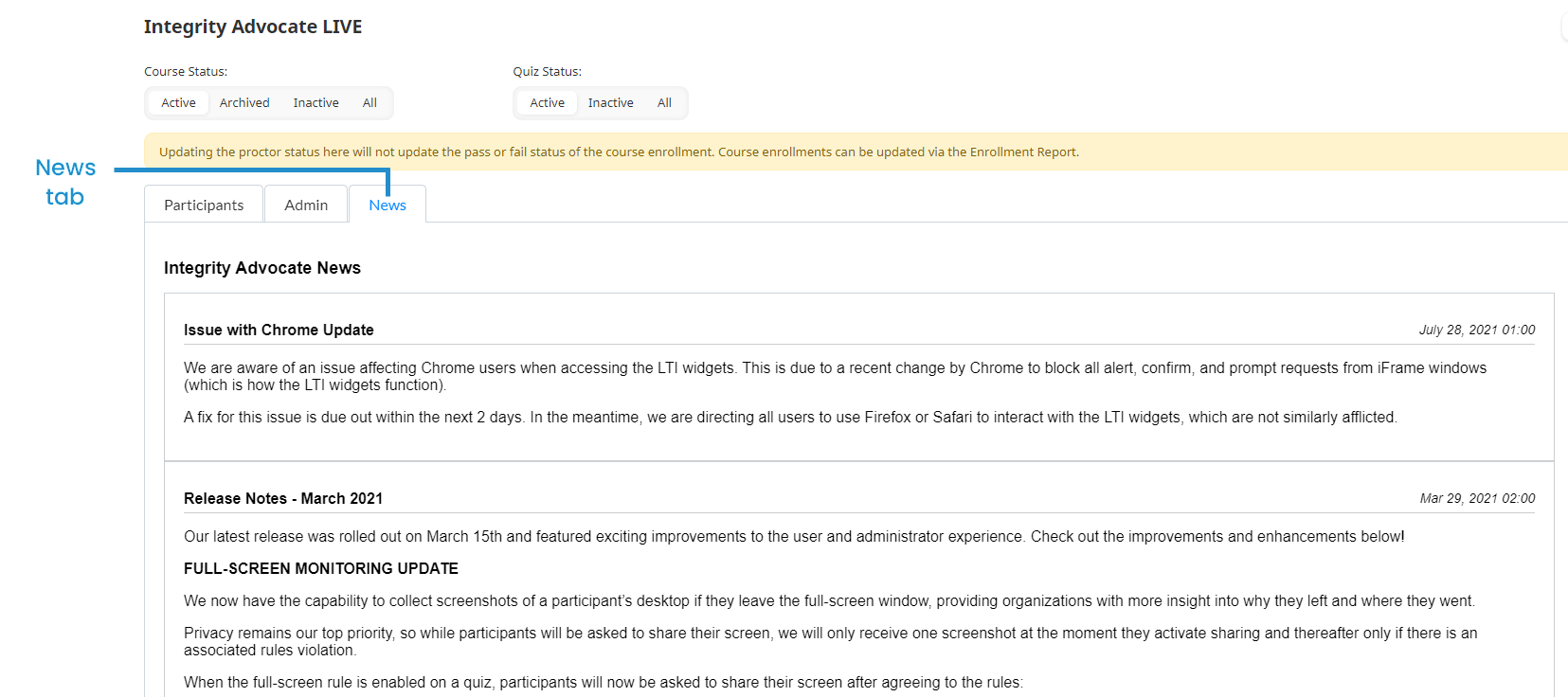 ---
Was this article helpful?
---
---
What's Next