Share feedback
Thanks for sharing your feedback!
After five unsuccessful login attempts, SmarterU will lock your account for 30 minutes. After 30 minutes, you can attempt to log in again. However, each unsuccessful login attempt will lock your account for another 30 minutes. Although an administrator can reset your password, we recommend that you reset your password by following the steps below.
The link to reset your password will not display if your SSO is using the External Authorization option. Contact your administrator to request a password reset.
You can reset your password using the following steps. You can also follow these steps if you receive the following error when attempting to log in:
Maximum login attempts reached. Please use the reset password.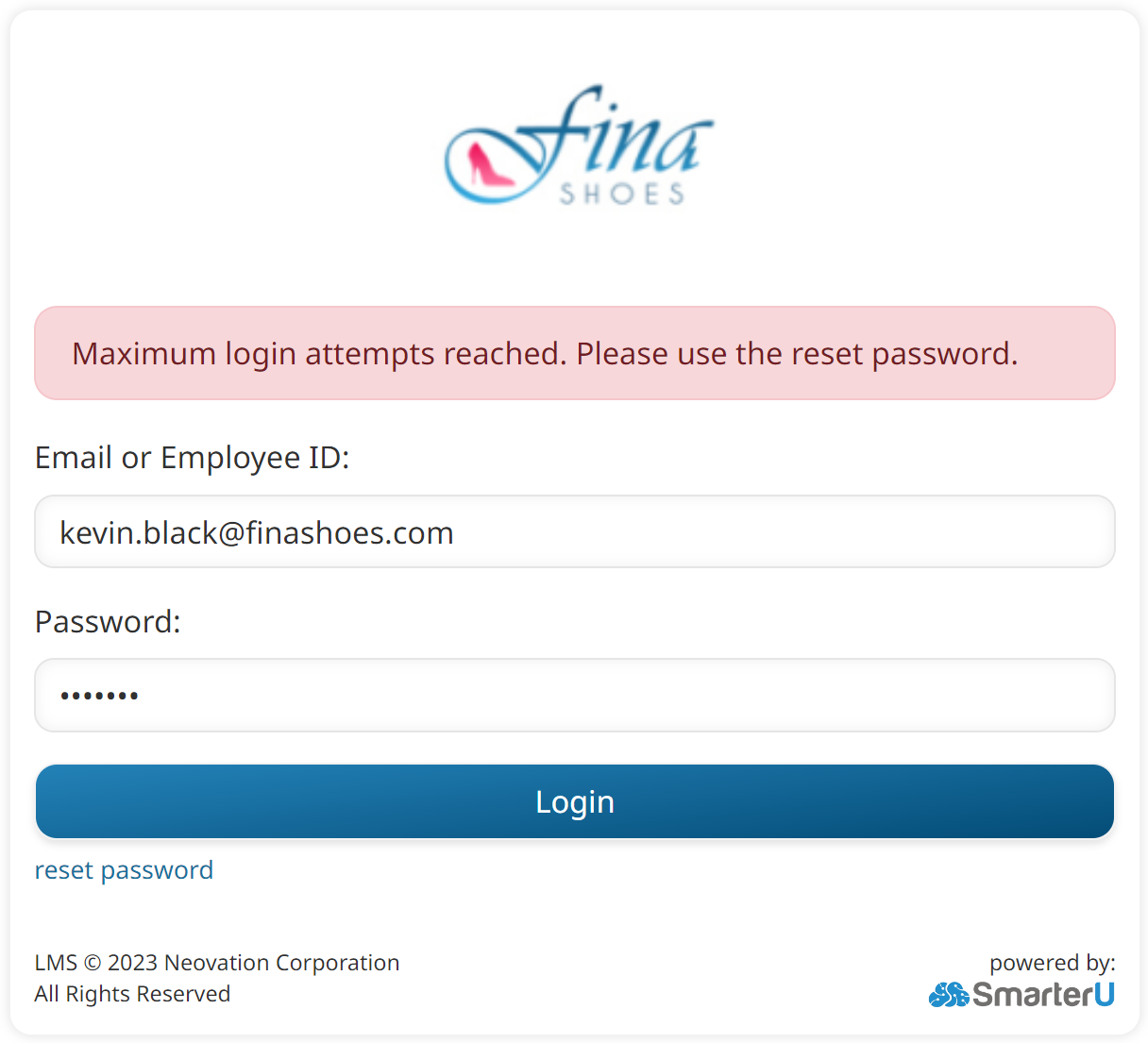 To reset your password:
Click reset password on the login window. You are prompted to enter your email address.
Enter your email address.
Click Send Password. SmarterU will send a password recovery email to the address that you provided. The email will include a link for resetting your password.
The link to reset your password will expire after 1 hour.
Navigate to the link provided in the email. A page displays that allows you to reset your password.
Enter the password that you would like to use in the Password and Verify Password fields. The password is case-sensitive and will need to comply with the account's password requirements.
Click Save.
---
---
What's Next