Adding a Completed Courses Page
Adding a Completed Courses Page
---
Share feedback
Thanks for sharing your feedback!
Courses on dashboard set pages are organized into one of three states:
Courses will display on a page of completed courses only if all of the following are true:
The learner does not have an active enrollment in the course.
The learner cannot self-enroll in the course.
The learner completed the course.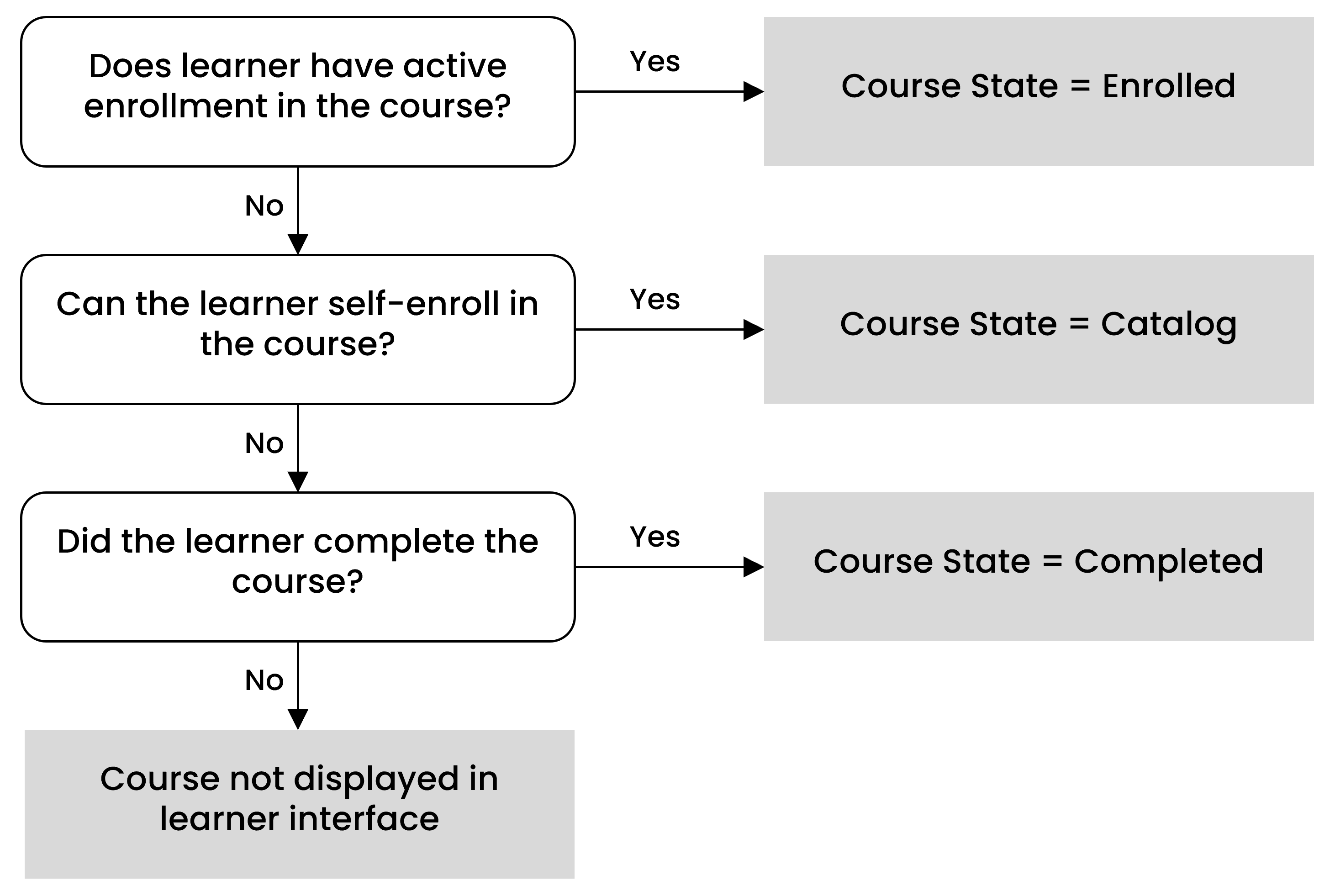 A completed courses page displays courses that a learner has previously completed and courses that a learner is currently not enrolled in, or not available to them for self-enrollment.
Adding a Completed Courses Page
To add a dashboard set page showing the user's completed courses:
Add a page to one of your categories.
From the Add/Edit Category Page workscreen:

Expand the Main Settings accordion.
From the Type list, select Course.
Expand the Configuration accordion.
For the Include Course States setting, be sure that Completed is checked.
Click Save.
---
Was this article helpful?
---
---
What's Next