Share feedback
Thanks for sharing your feedback!
A page can only be added after the category to which it belongs has been saved.
Users who are assigned the dashboard set and don't have access to the admin interface will land on the first page in the first category after they log in.
After adding pages to a category, you can re-order the pages as needed.
To add a page:
From the Add/Edit Set Category workscreen, expand the Pages accordion.
Click Page.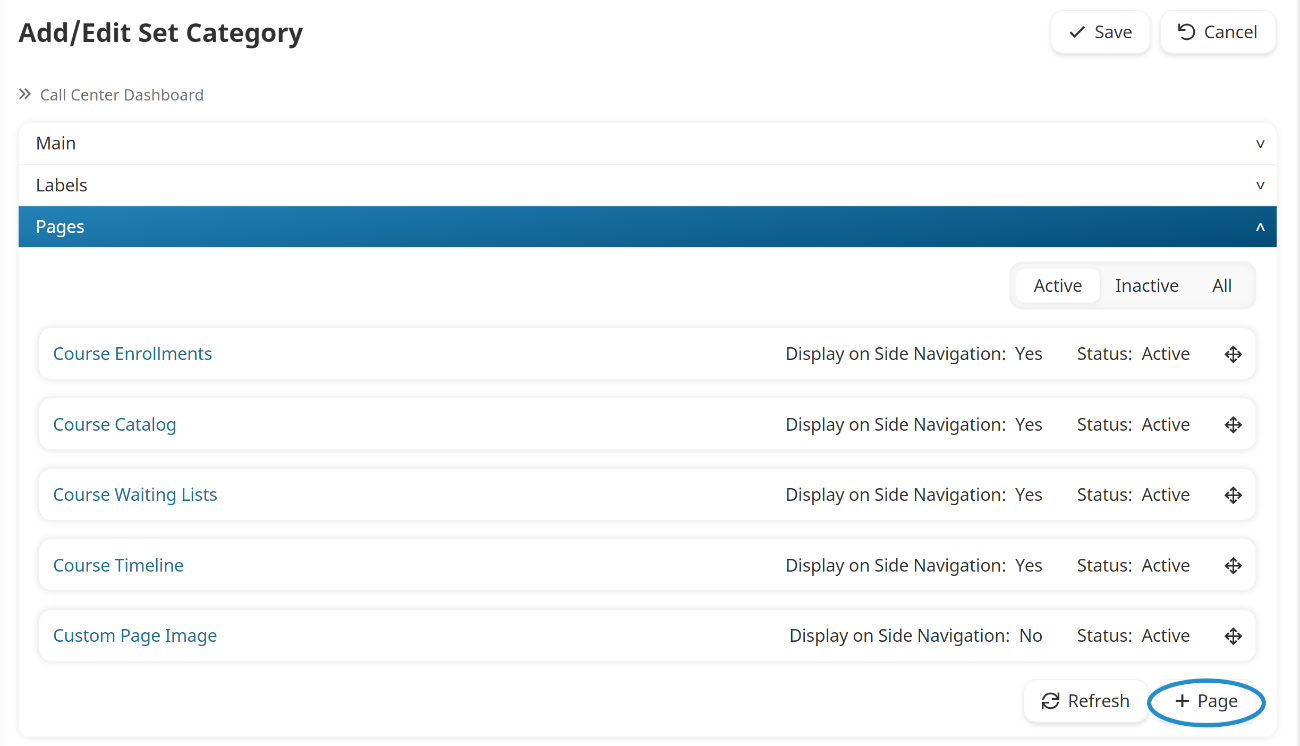 A new tab displays the Add/Edit Category Page workscreen. The name of the dashboard set and category you are adding the page to displays in the breadcrumb at the top of the workscreen.

Specify the page's settings in the following accordions:
Click Save.
After you've added a page, it can be included in any custom page that's in the dashboard set.
---
Was this article helpful?
---
---
What's Next