Share feedback
Thanks for sharing your feedback!
Pages are the screens of information in a dashboard set's categories. In the example below, the My Academy category contains the following pages:
My ToDo List
My Enrolled Courses
My Learning Plans
My Waiting Lists
My Timeline
My Knowledge Base
Learner Summary
Fina Shoes Intranet
Action Status
Ext Course Submission
External Courses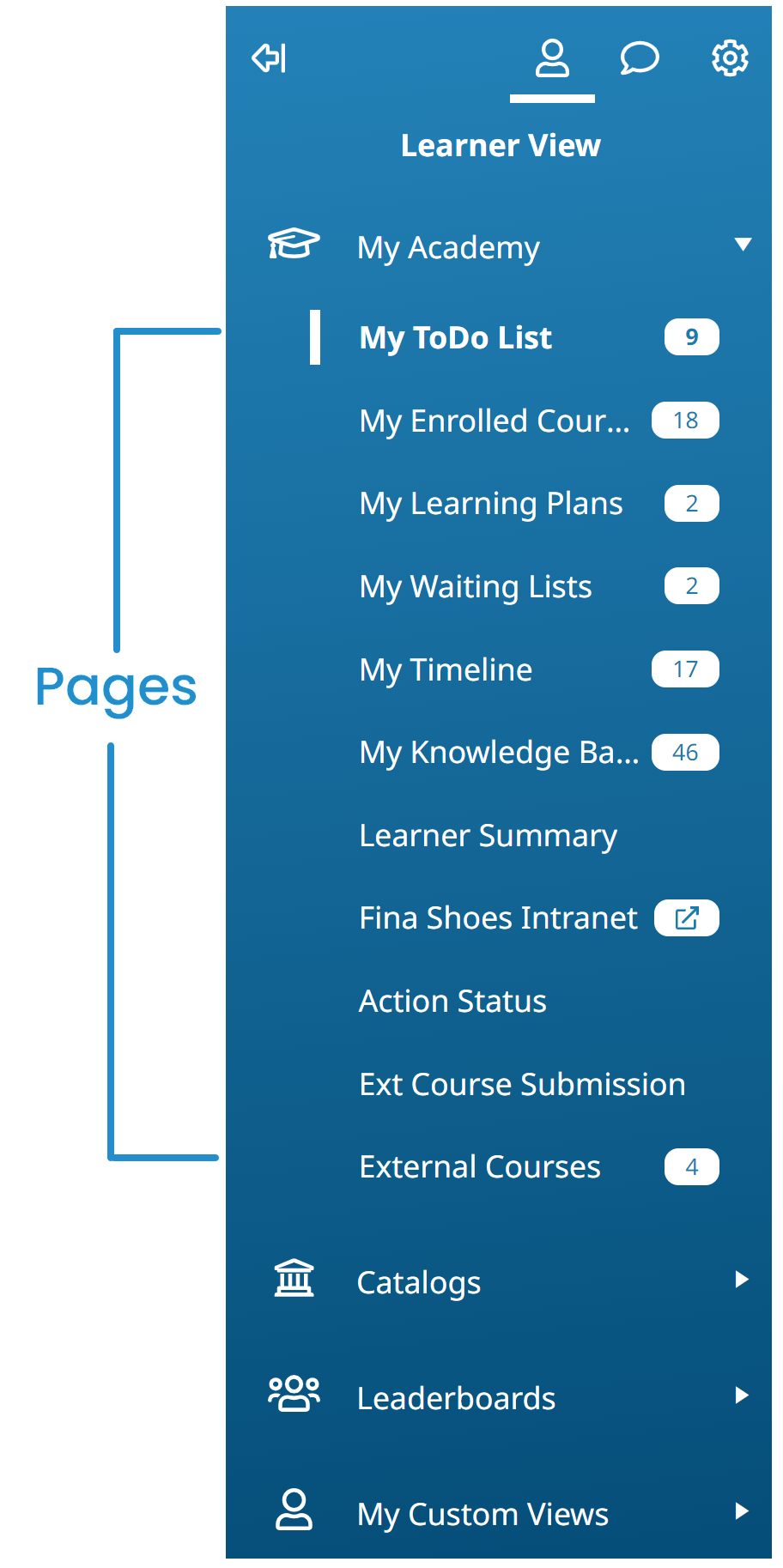 The page type and how you configure it will control what information is displayed. For example, you can include a page that displays a course catalog while other pages display the actions the learner needs to complete as part of their assigned learning plans, or a knowledge base's contents. You can add a page that displays a specific widget. Or, you can create a custom page that you can customize to include a variety of content.
---
Was this article helpful?
---
---
What's Next