Share feedback
Thanks for sharing your feedback!
A Custom Menu page type displays a link in the learner interface's menu.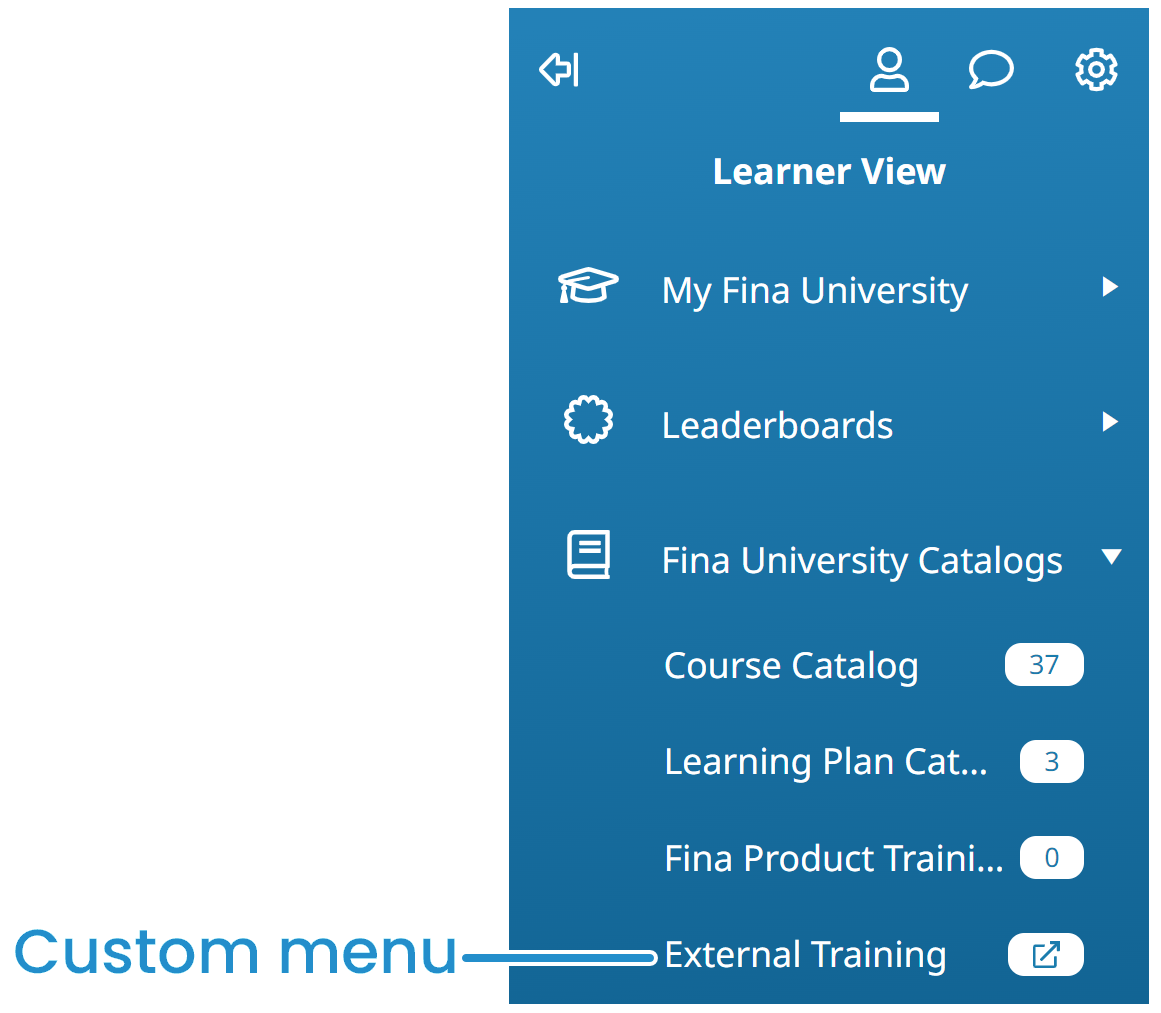 To add a custom menu item to a dashboard set:
Add a page to one of your categories.
From the Add/Edit Category Page workscreen:

Expand the Main Settings accordion.
From the Type list, select Custom Menu.
Expand the Labels accordion.
In the Text field, enter the text that you'd like displayed for the link in the menu.

Expand the Configuration accordion.
In the URL field, enter the URL that you would like the custom menu item to go to.
Click Save.
---
Was this article helpful?
---
---
What's Next