Learner Interface: Flat Learning Plan Layout
Learner Interface: Flat Learning Plan Layout
---
Share feedback
Thanks for sharing your feedback!
The flat learning plan layout lists all the courses and actions associated with all learning plans that are assigned to you.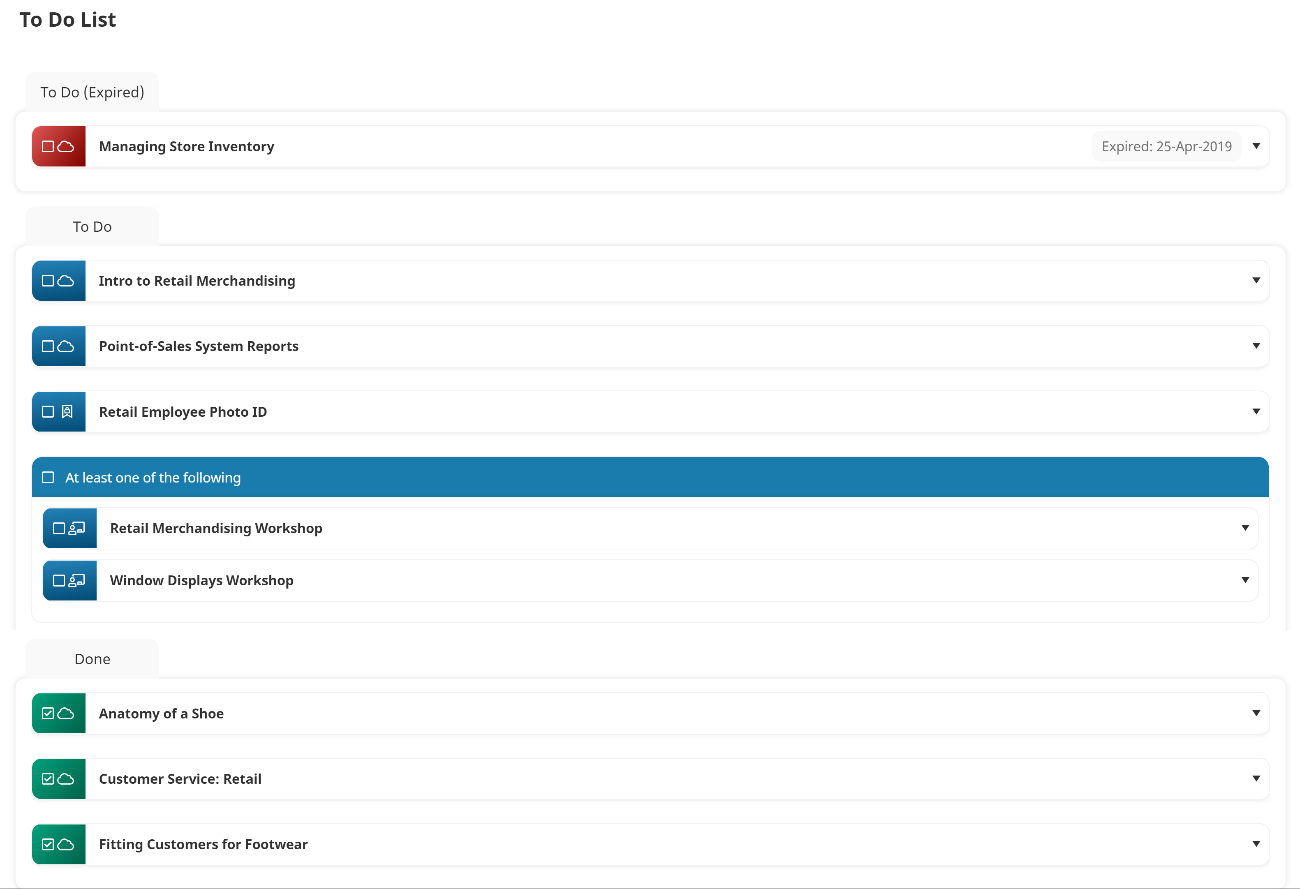 The courses and actions are grouped together by status and sorted alphabetically within each status.
The flat learning plan layout attempts to list an action or course only once. However, if an action or course is associated with different learning plans, certifications, or requirements and has different statuses, the action or course may display multiple times.
---
Was this article helpful?
---
---