Share feedback
Thanks for sharing your feedback!
Long answer quiz questions cannot be automatically graded by SmarterU and must be reviewed and graded manually. The users who can grade long answer quiz questions are specified in the Graders accordion of the Quiz workscreen.

If you don't see the settings for the task, be sure the

button at the top of the workscreen is enabled. Depending on your screen size, the settings will display either on the right or at the bottom of the workscreen.
Settings
Be sure to click Save after changing these settings.
Users Who Have LAQM on the Enrollment Group
If checked, any user with the LAQM group permission for the enrollment group will be able to grade the quiz's long answer questions.
Select Specific Users
This option is only available to
administrators
. Non-admin users will be able to view that this setting has been enabled and the potential graders who have been selected, but will be unable to make any changes.
If checked, you can select the account users who are allowed to grade the quiz.
Adding Quiz Graders
To select graders for the quiz:
From the Graders accordion of the Quiz workscreen, ensure the Select Specific Users setting is checked.
Click Graders.

An All Users tab displays a grid of users.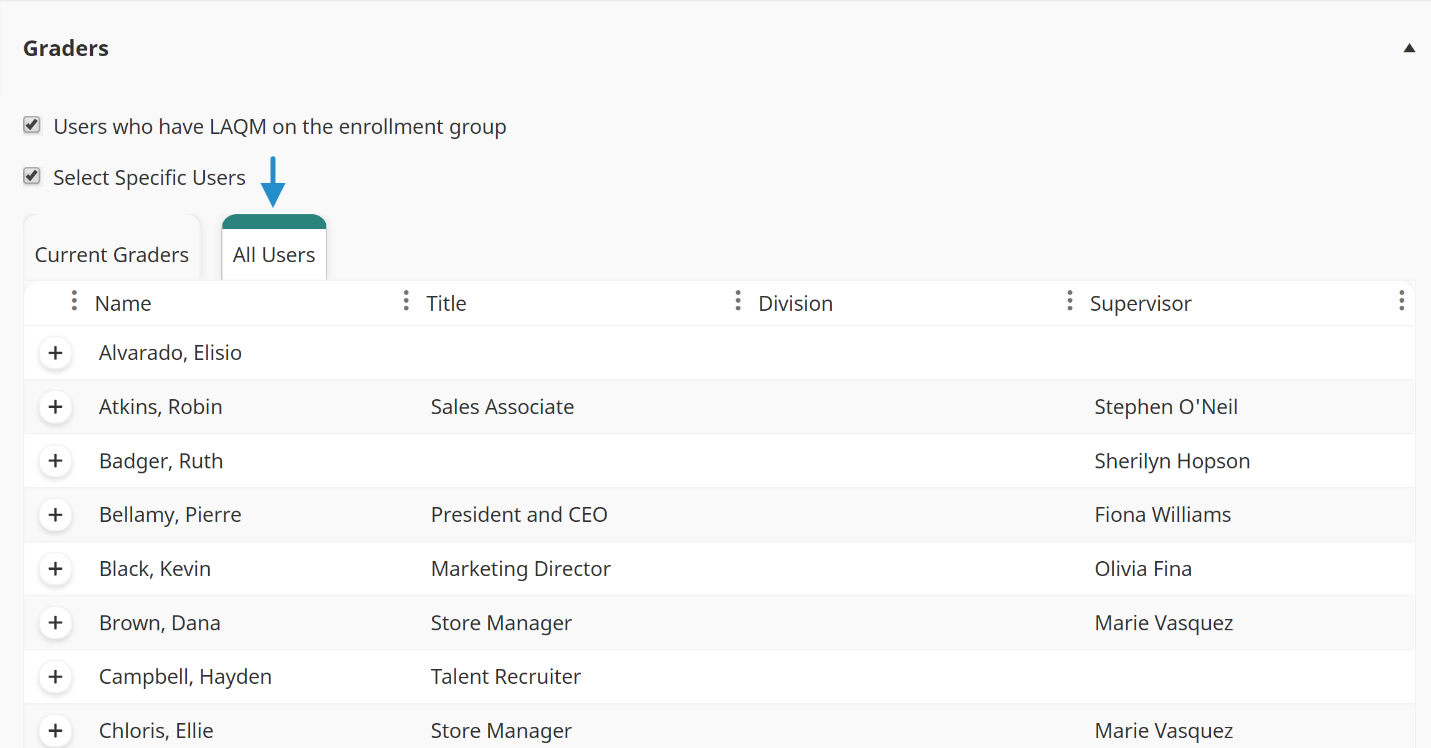 From the All Users tab, click the beside the users you would like to add as a potential grader for the quiz.
Click Save.
The selected users display in the Current Graders tab.
Removing Quiz Graders
To remove a grader from a quiz:
From the Graders accordion of the Quiz workscreen, click the beside the graders you want to remove from the quiz.
Click Save.
---
Was this article helpful?
---
---
What's Next