Share feedback
Thanks for sharing your feedback!
This feature is not enabled by default. If you're interested in using this feature, contact our
Success Desk
to have it enabled.
When the points and rewards feature is enabled, you can provide incentive-based rewards to learners. Here's how it works.
You create a point tracker that will be used to track points and then associate the point tracker with one or more courses. When a learner completes one of the associated courses, the learner automatically earns the specified number of points toward the point tracker. For example, you might have a Safety Guru point tracker that is associated with your CPR, First Aid, or Workplace Safety courses.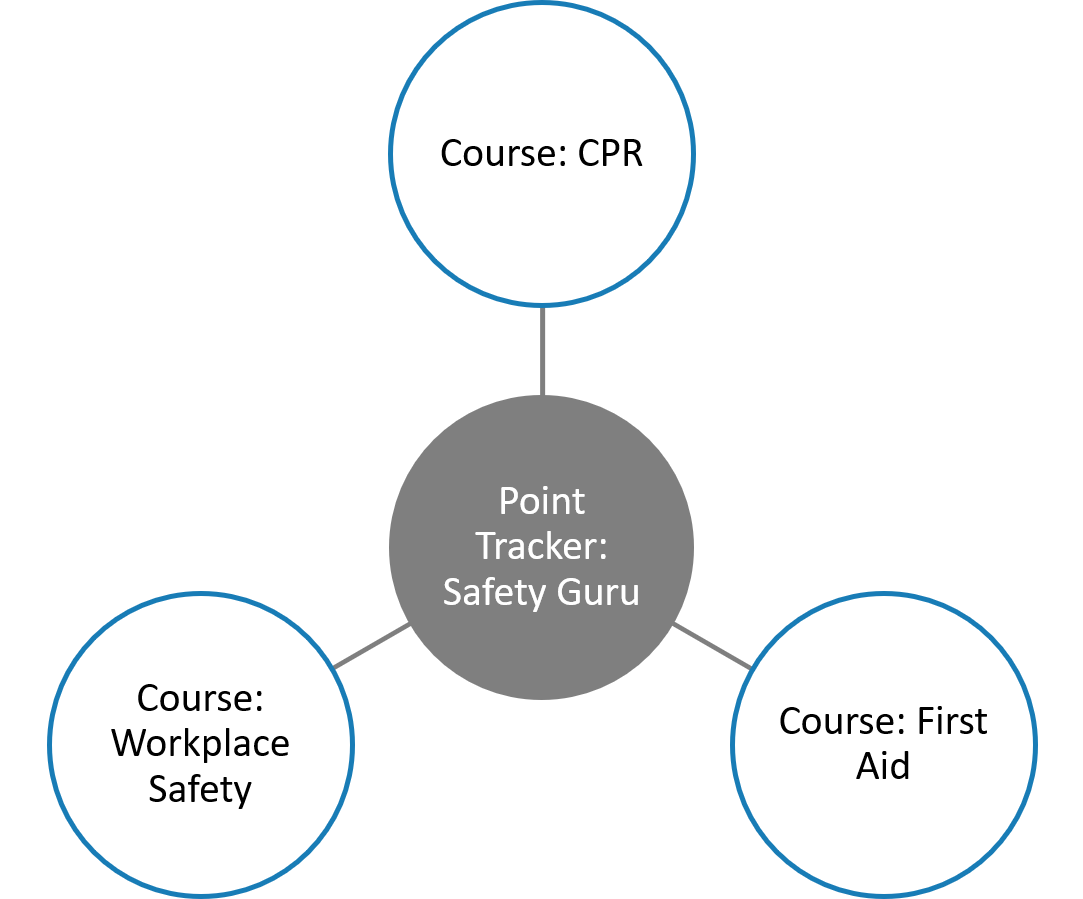 When a learner completes any of these courses, they earn 5 points toward the Safety Guru point tracker.
Learners currently enrolled in the course and all learners enrolled in the course in the future will earn points. Learners who completed the course before the point tracker was associated with the course will not earn points unless they re-enroll in the course.
Points are earned based on the account's timezone to ensure that all users see the same information on leaderboard pages.
You can also manually enter points that learners have earned using the Point Redemption workscreen. For example, learners who complete an extra credit assignment for a course might earn additional points.
When learners have enough points to redeem a reward, you can track how many points they've redeemed.
You can allow learners to view the number of points they've earned and their ranking by adding a leaderboard page to a dashboard set.
---
Was this article helpful?
---
---
What's Next