Share feedback
Thanks for sharing your feedback!
Okta is a cloud-based Identity Management Service that can hold the online identity of all your SmarterU users (e.g,. employees, partners, or customers). Using a process called Single Sign-On (SSO), Okta enables your users to quickly log into numerous different applications across the internet without having to enter any credentials.
SmarterU has created the SSO for Okta to use with SmarterU. Learners from Okta will never have to worry about their SmarterU credentials and will simply click on the SmarterU application in their Okta account to access their SmarterU courses.
You may also enable our SAML Just-in-time User Creation. This feature, which works with Okta, will automatically create user accounts if they don't already exist.
Setting Up Okta for SmarterU
To set up Okta for SmarterU:
From Okta, click Admin.

The Getting Started page displays.
From the Use Single Sign On section, click Add App.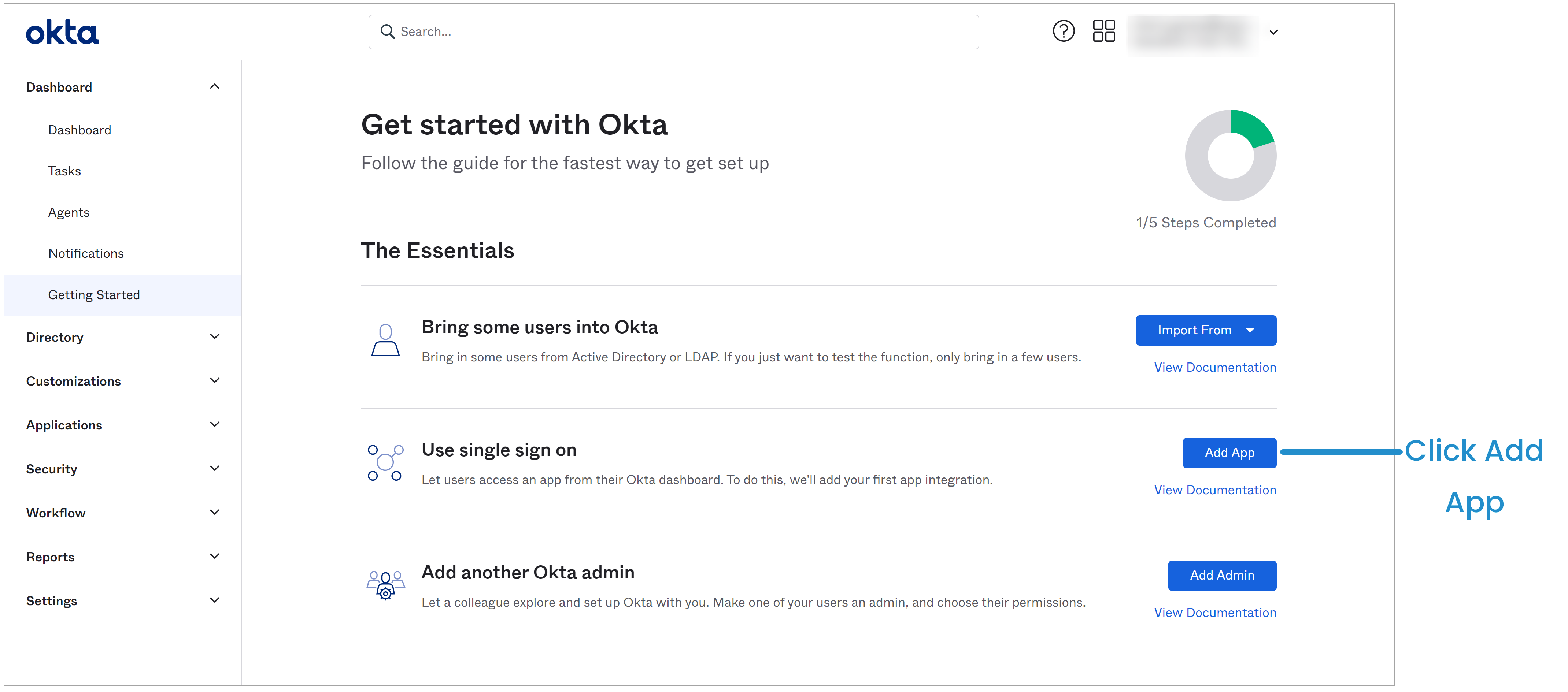 Search for SmarterU.
Click SmarterU.

Click Add Integration.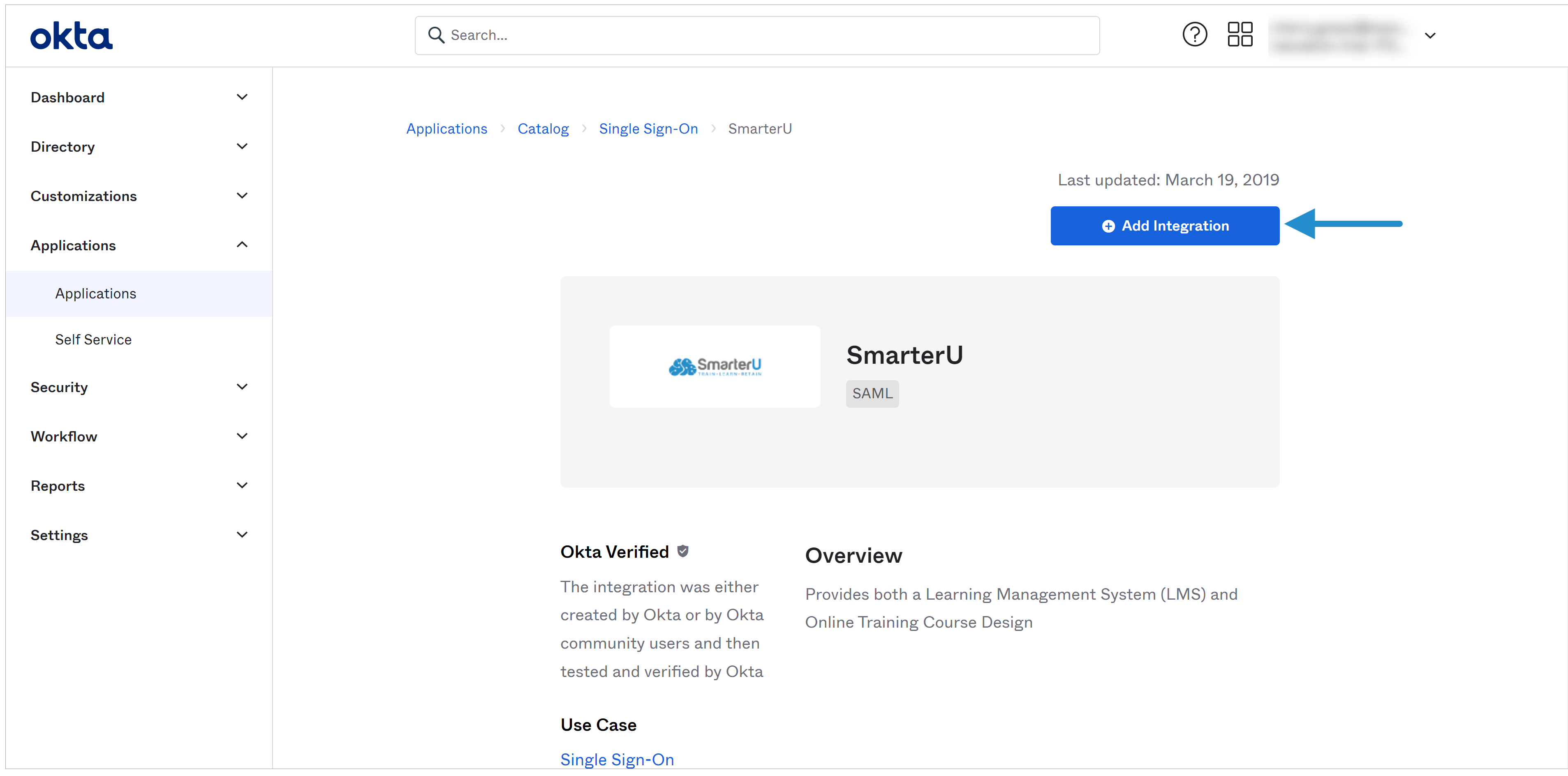 Enter your account ID in the Account ID field.
To determine your account ID, log into your SmarterU account. Your account ID displays in the URL.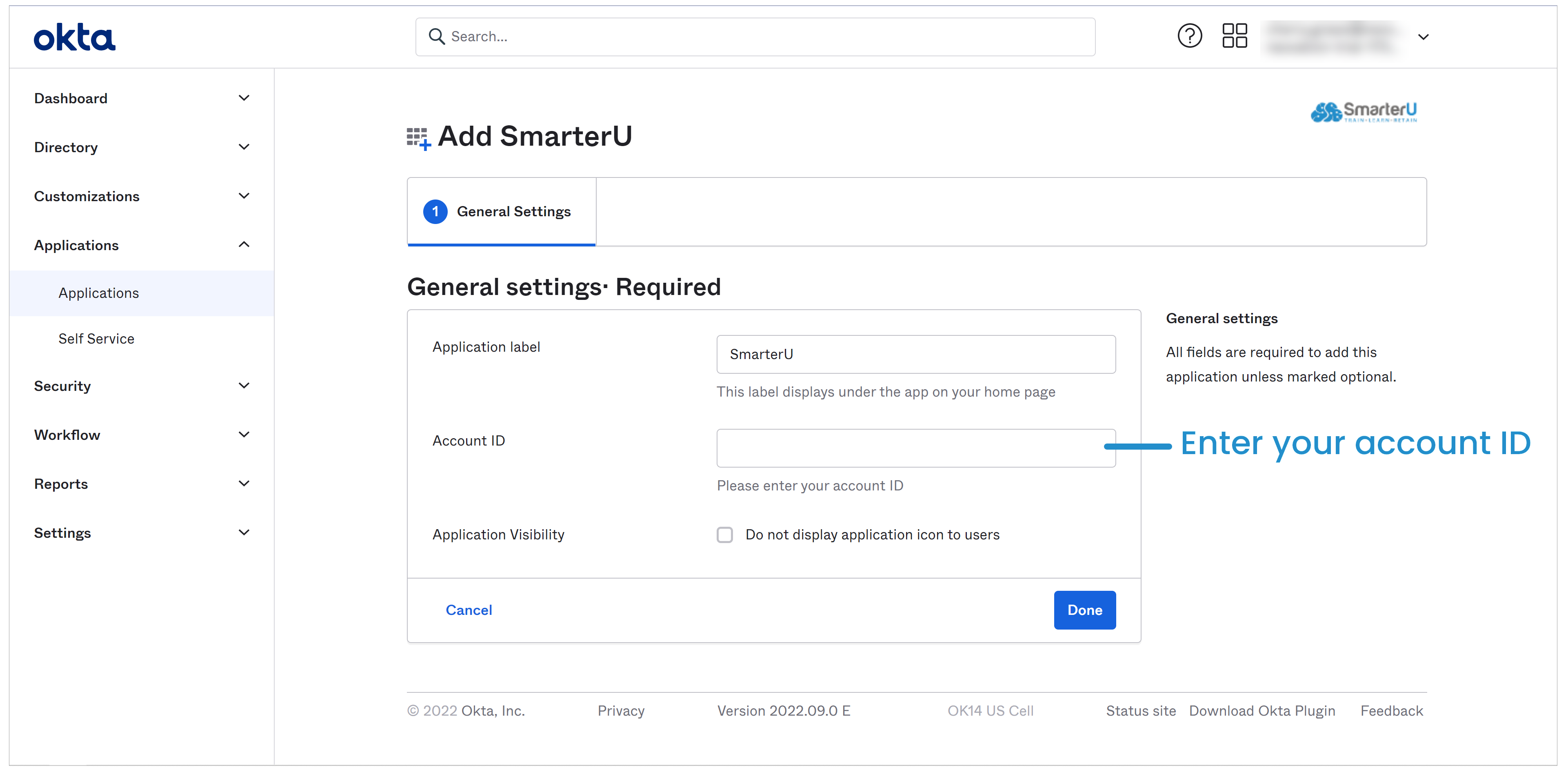 Click Done.
Click View SAML Setup Instructions.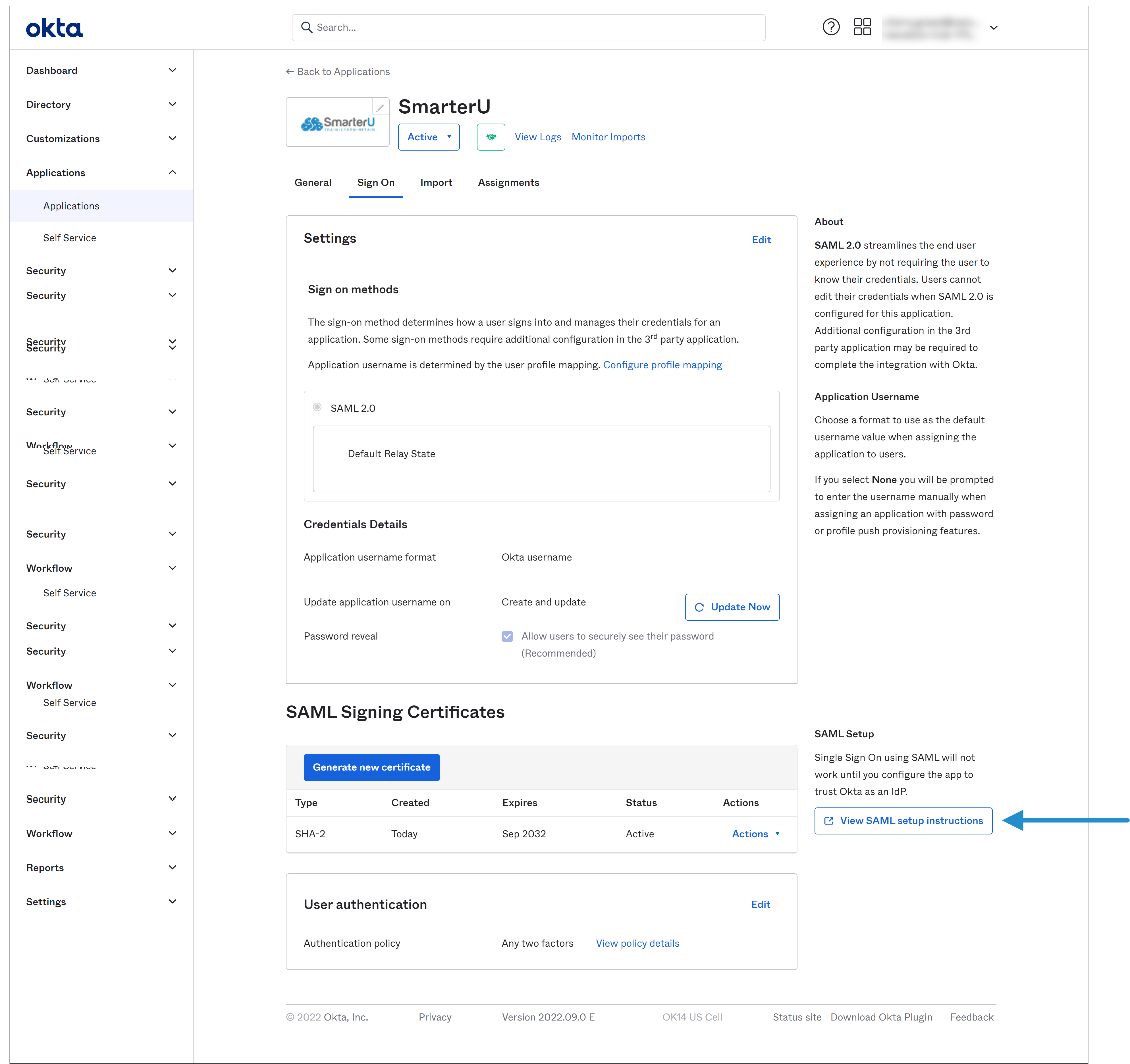 The How to Configure SAML 2.0 for SmarterU page displays.
Copy the IDP metadata to your SmarterU SAML 2.0 settings.
Copy the Login URL/Signon URL and paste it into your Login URL setting. This setting is located in the External Authorization accordion of the Account Profile workscreen.
---
Was this article helpful?
---
---
What's Next