Learning Plan: Notifications
Learning Plan: Notifications
---
Share feedback
Thanks for sharing your feedback!
The learning plan's notification settings control whether a learner is emailed when they are assigned a learning plan.
A learning plan's notifications settings are located in the Notifications accordion of the Add/Edit Learning Plan workscreen. The Notifications accordion displays when you add an advanced learning plan or edit a learning plan.

Settings
Send Learning Plan Assignment Notification
If checked, the Learning Plan Assignment email will be sent to a learner when they are automatically assigned a learning plan, or are assigned a learning plan by another user. By default, the account's selected Learning Plan Assignment email template will be selected.
To change the selected email template, check the Change Assigned Email Template checkbox and select the email template from the list. Click the

to preview the selected email template.
For example, if you have a learning plan that you assign to all new hires, you may want to create a custom learning plan assignment template that welcomes the learner to your organization and provides them with additional information that you may not normally include.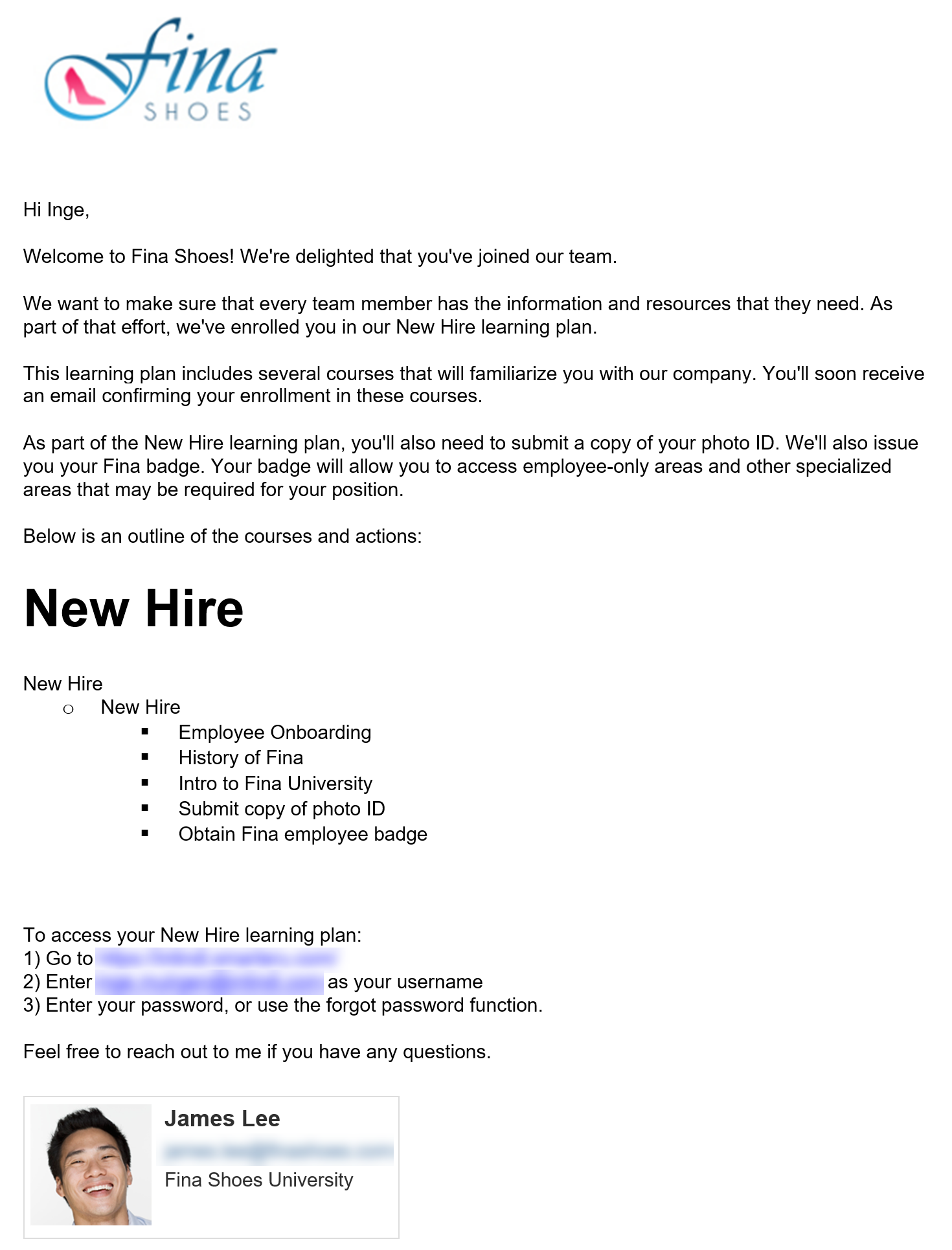 Or, you may want to provide users who've been promoted with information on the courses that will help them in their new role.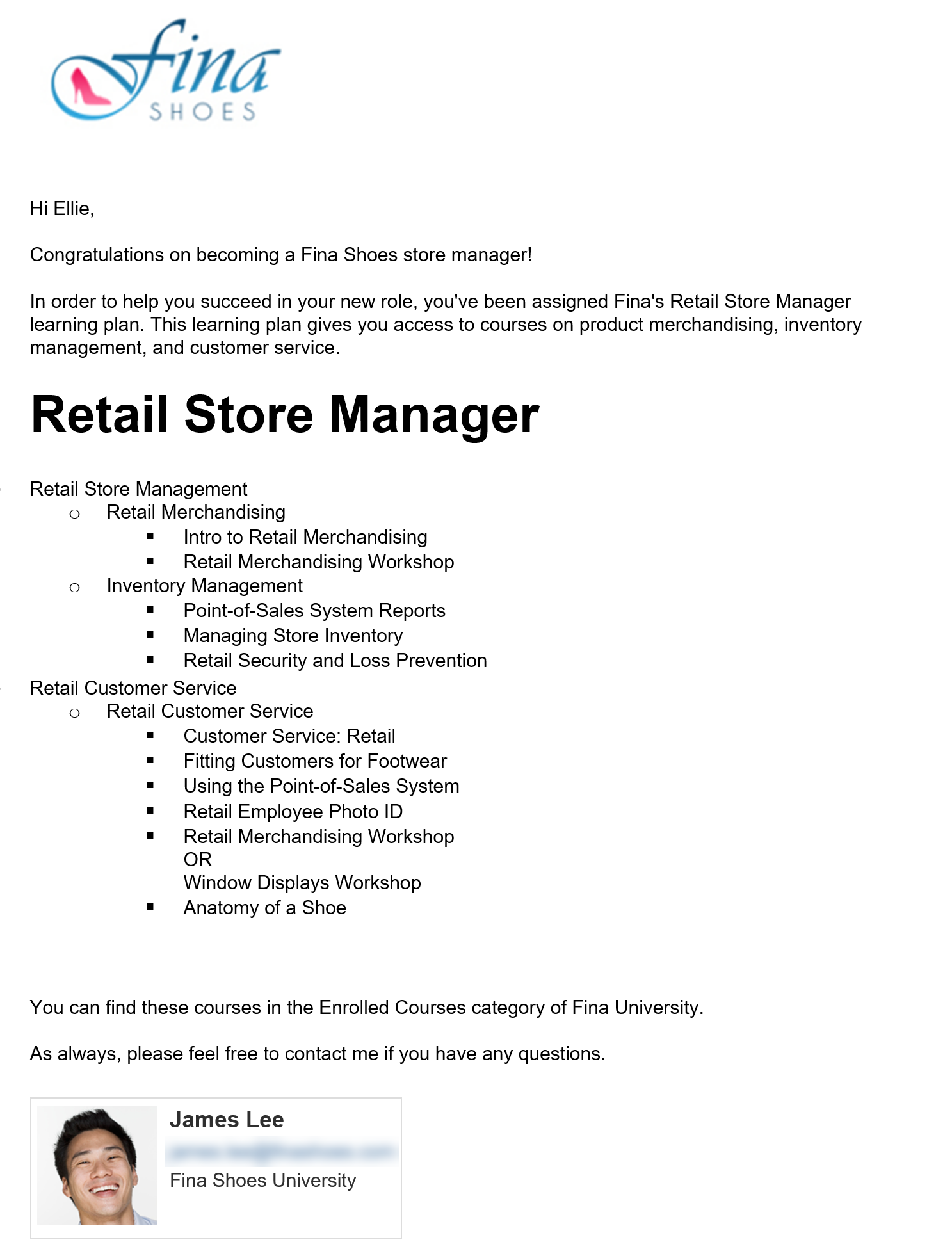 ---
Was this article helpful?
---
---