WYSIWYG Editor: Using the File Manager
WYSIWYG Editor: Using the File Manager
---
Share feedback
Thanks for sharing your feedback!
The File Manager window is used when you insert an image or other media file into your content. The File Manager window displays a list of images and other media that have previously been uploaded to SmarterU.
Filtering Files
The Filter field enables you to easily locate files that contain the specified characters.
To filter the files, enter the characters you want to locate in the file name.

Click Clear to remove the filter.
Renaming Files
To rename a file:
Right-click on the file.
Select Rename.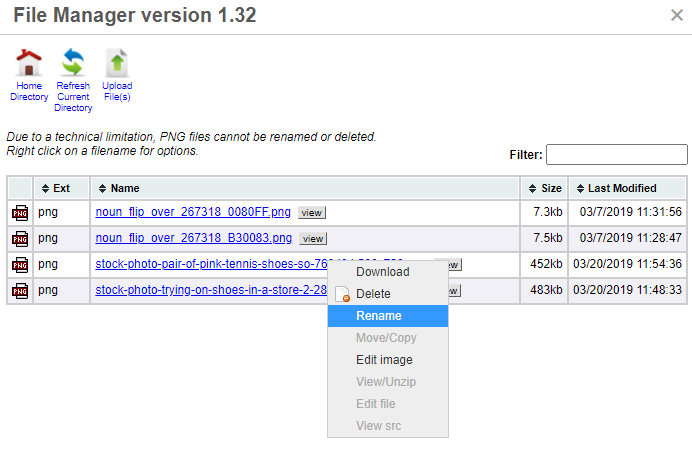 A text field and buttons display at the top of the File Manager window.
Enter the name of the file in the field.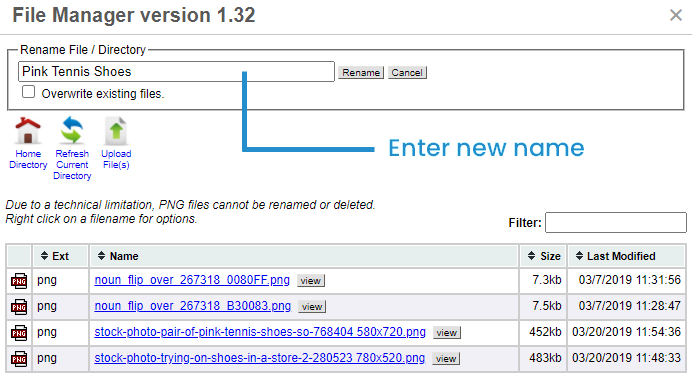 Click Rename.
Sorting Files
By default the files are listed in alphabetical order by name. To sort on a different field, click the column header that you would like to sort by.
Viewing Files
Do one of the following to view an image file:
Click view to view the image in a new browser tab.
Hover over the image file name.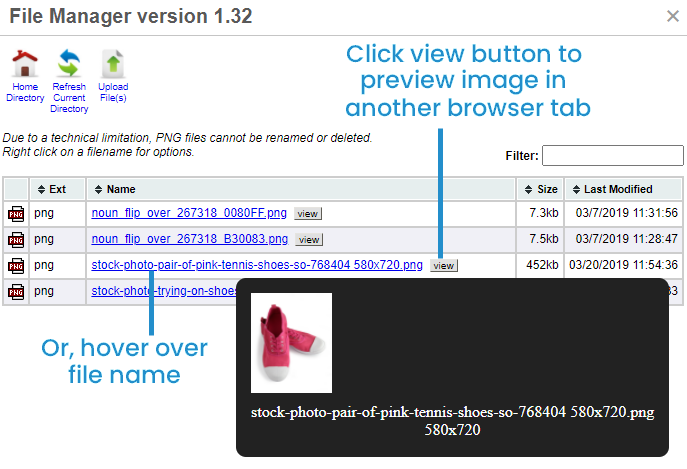 Uploading Files
To upload a file:
Click Upload File(s).

Click Upload a File.

The File Upload window displays.
From the File Upload window:
Navigate to the file's location.
Select the file.
Click Open.
The uploaded file's name displays in the File Manager window.
---
Was this article helpful?
---
---
What's Next