Share feedback
Thanks for sharing your feedback!
To add a snippet:
From the Admin menu, select Account Admin.
Select Email Management. The Email Management Dashboard displays.
From the right pane, click Snippet.

A New Email Snippet tab displays the Add/Edit Email Snippet workscreen.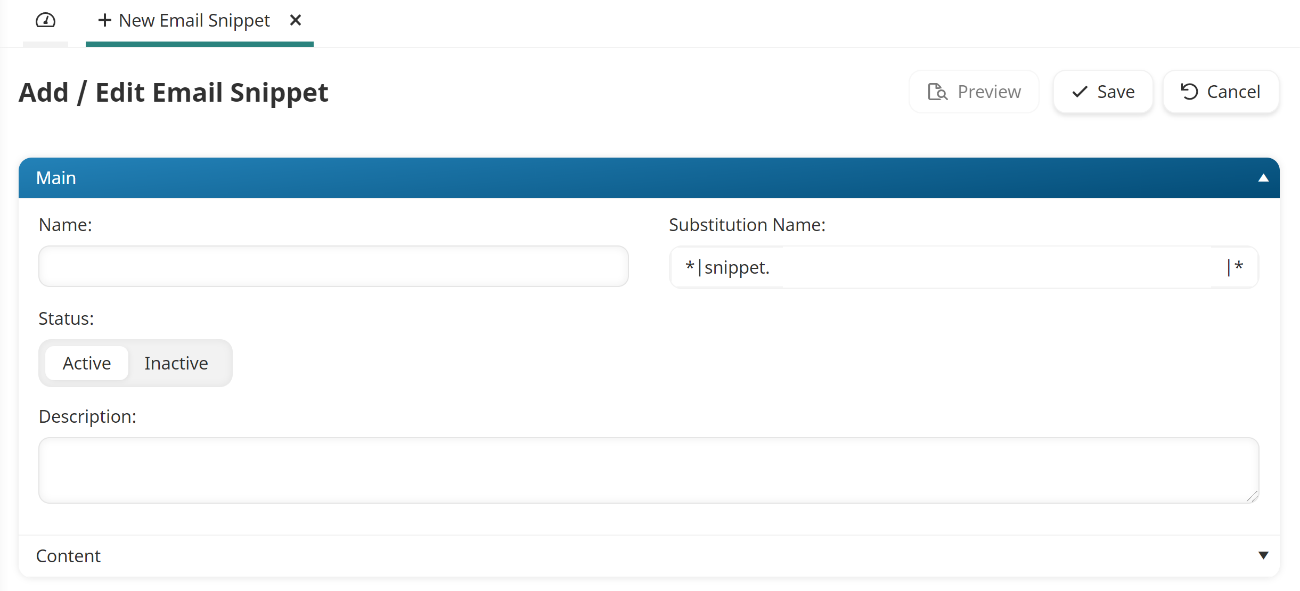 Specify the email snippet's settings in the following accordions:
Click Save.
---
Was this article helpful?
---
---
What's Next