Editing a Subscription Enrollment's Start or End Date
Editing a Subscription Enrollment's Start or End Date
---
Share feedback
Thanks for sharing your feedback!
These steps will enable you to change the start or end date of a learner's existing subscription enrollment.
To change the duration of future enrollments in the variant, refer to
Variant: Duration
.
To change a subscription's start or end date:
Determine what courses are included in the subscription by viewing the subscription's courses.
Run the Enrollment Report.
Click to edit the enrollment for any of the courses included in the subscription.
In the Edit Enrollment window:
Change the subscription's start and/or end date. The start date must be before the end date.
Click Save.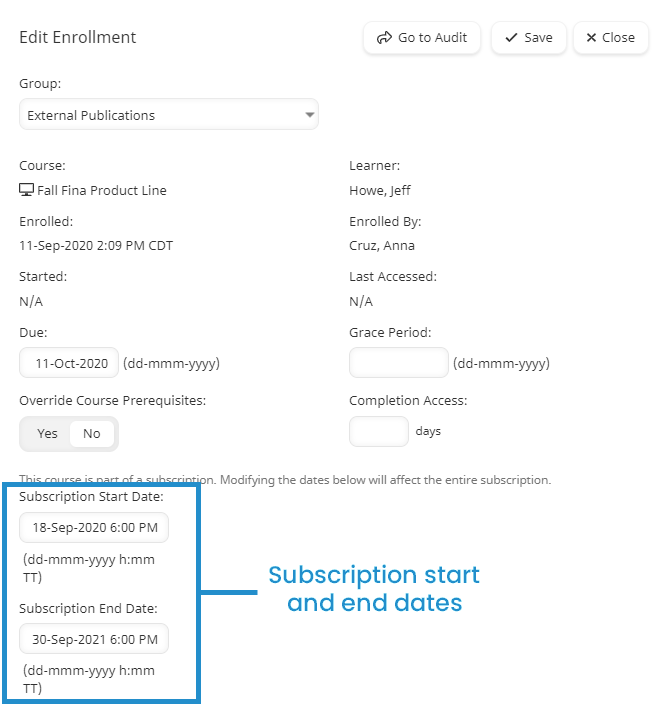 The start and/or end date will be changed for all courses included in the subscription.
To unenroll a learner from a subscription, refer to this
Subscription FAQ
for details.
---
Was this article helpful?
---
---
What's Next