Share feedback
Thanks for sharing your feedback!
A dashboard set is a named configuration that controls what's displayed on the learner-side interface — the Learner Dashboard. Each dashboard set contains one or more categories (i.e., menus) that contain pages (i.e., screens with information).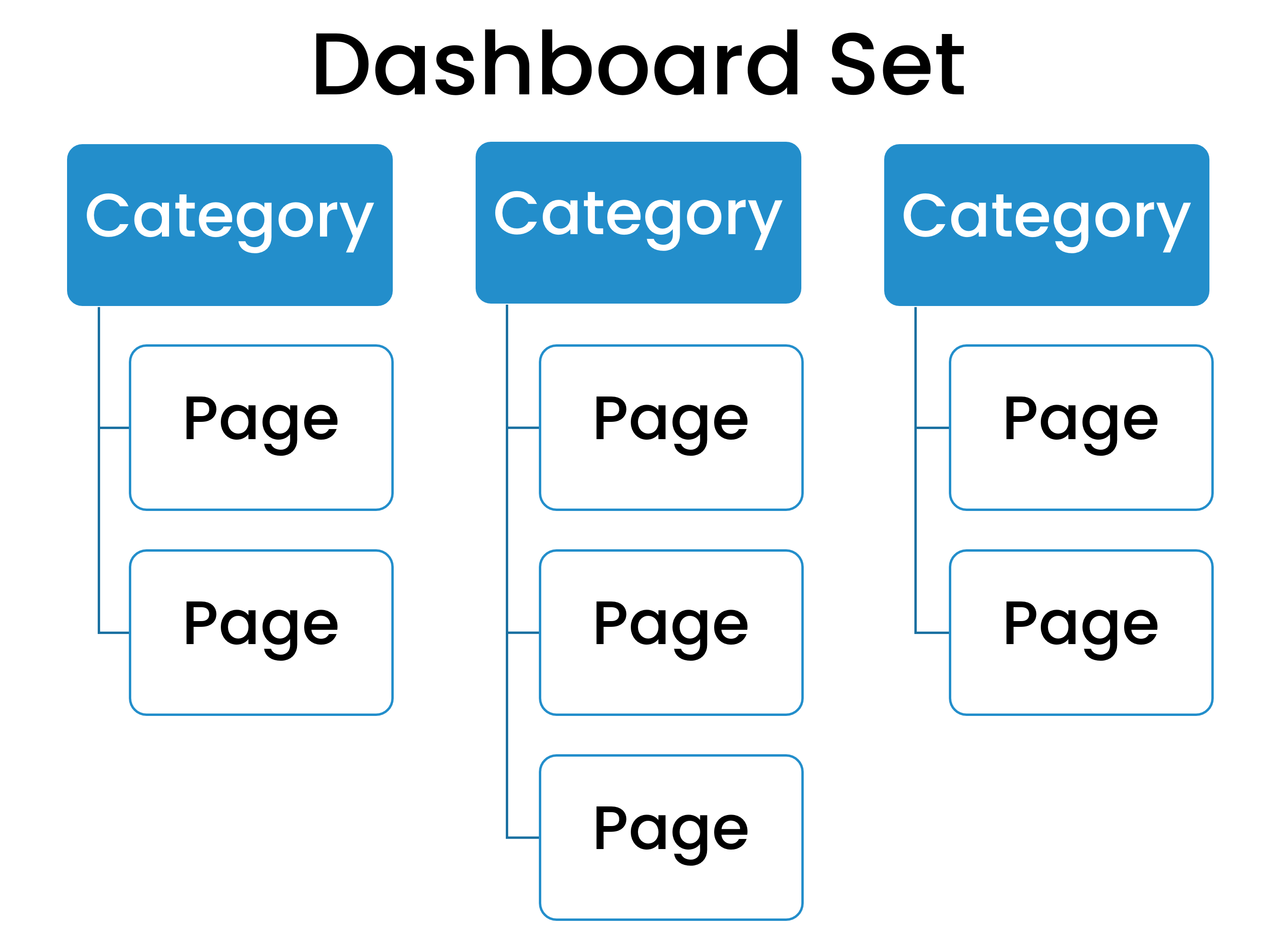 In the example below, the dashboard set has three categories:
My Academy
Full Course Catalog
Leaderboards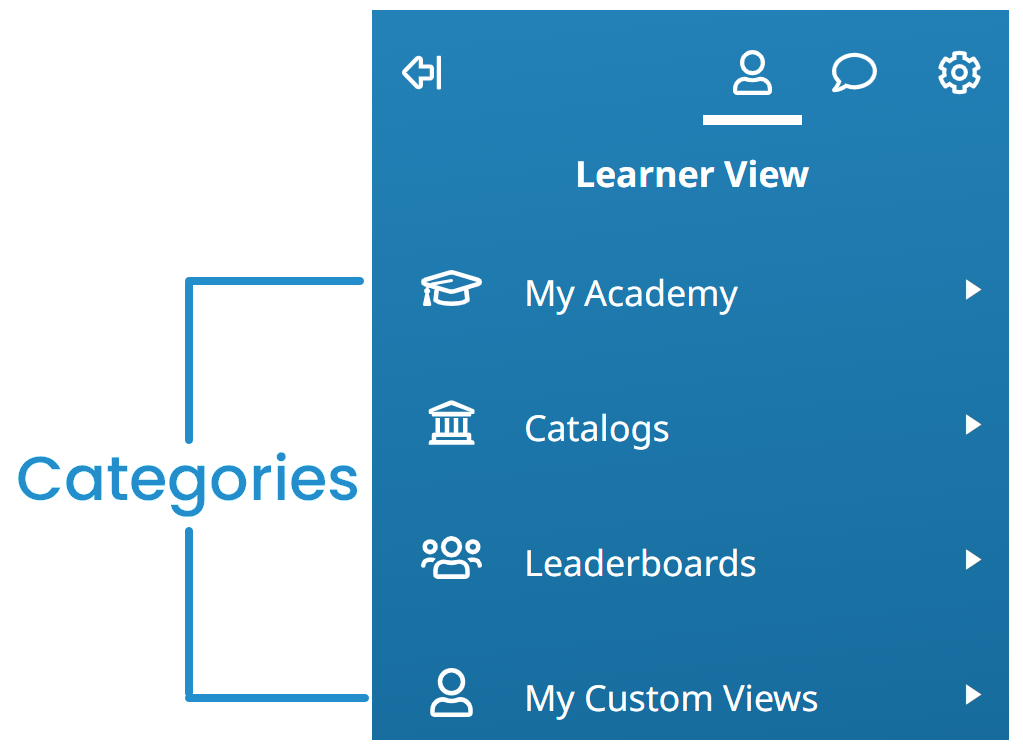 Within the My Academy category, there are several pages:
My ToDo List
My Enrolled Courses
My Learning Plans
My Waiting Lists
My Timeline
My Knowledge Base
Learner Summary
Fina Shoes Intranet
Action Status
Ext Course Submission
External Courses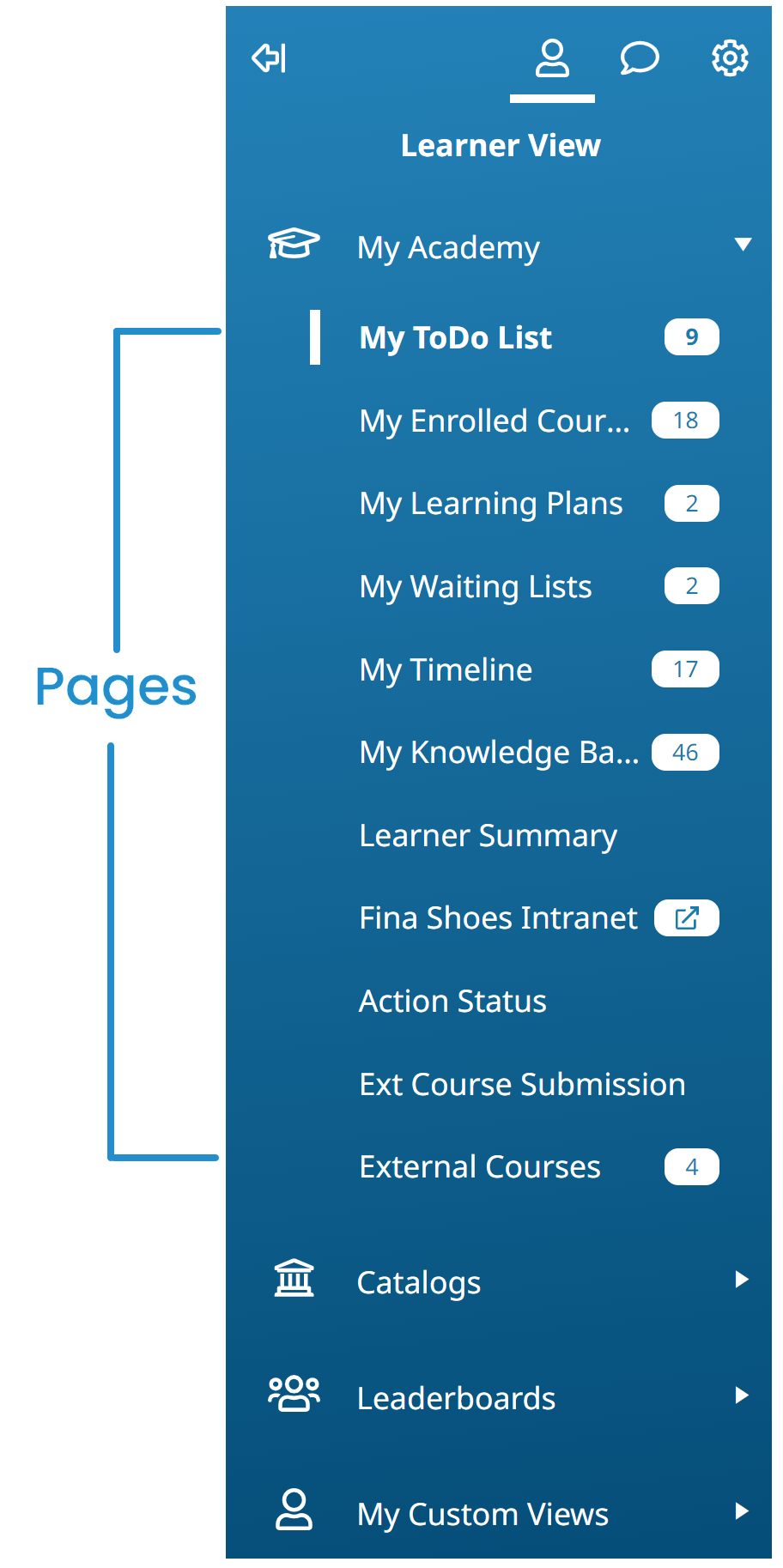 Users who are assigned the dashboard set and don't have access to the admin interface will land on the first page in the first category after they log in.
SmarterU includes a default dashboard set. However, you can create custom dashboard sets and assign them to users in selected home groups. A custom dashboard set is useful in situations where you want to provide users in a group access to content that other users might not need. For example, you may want to include a course catalog for groups that are allowed to self-enroll in training.
Our Implementing a Dashboard Set page provides steps on how to plan and create dashboard sets in your account. To see sample dashboard sets and how they were created, refer to our Learner Dashboard Examples page.
---
Was this article helpful?
---
---
What's Next