Share feedback
Thanks for sharing your feedback!
The Courses Dashboard enables you to view and access information about online, instructor-led, and SCORM courses.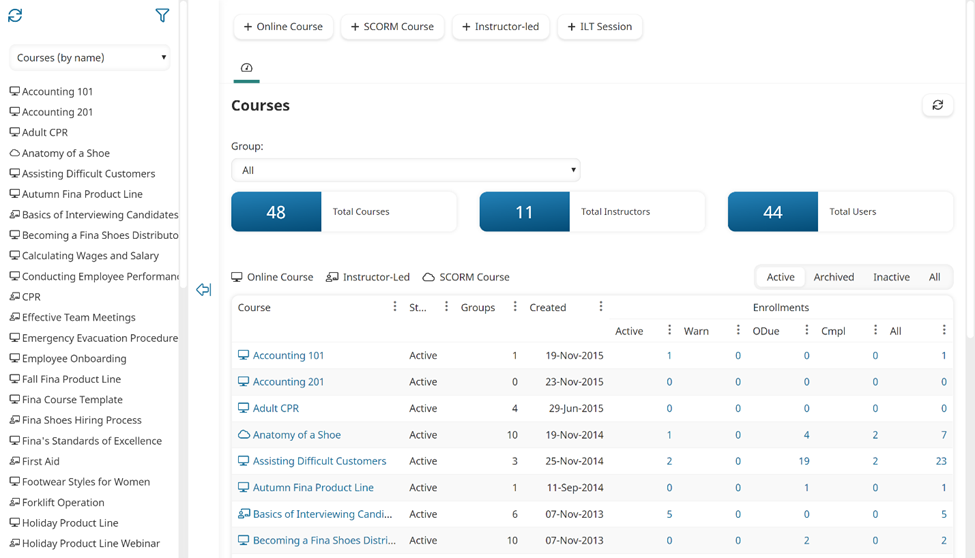 Who Has Access
The following users have access to the Courses Dashboard:
The courses displayed in the Courses Dashboard will depend on what groups you've been granted permissions to, or what courses you are a course manager for.
Viewing the Courses Dashboard
To view the Courses Dashboard:
From the Admin menu, select Course Admin.
Select Courses.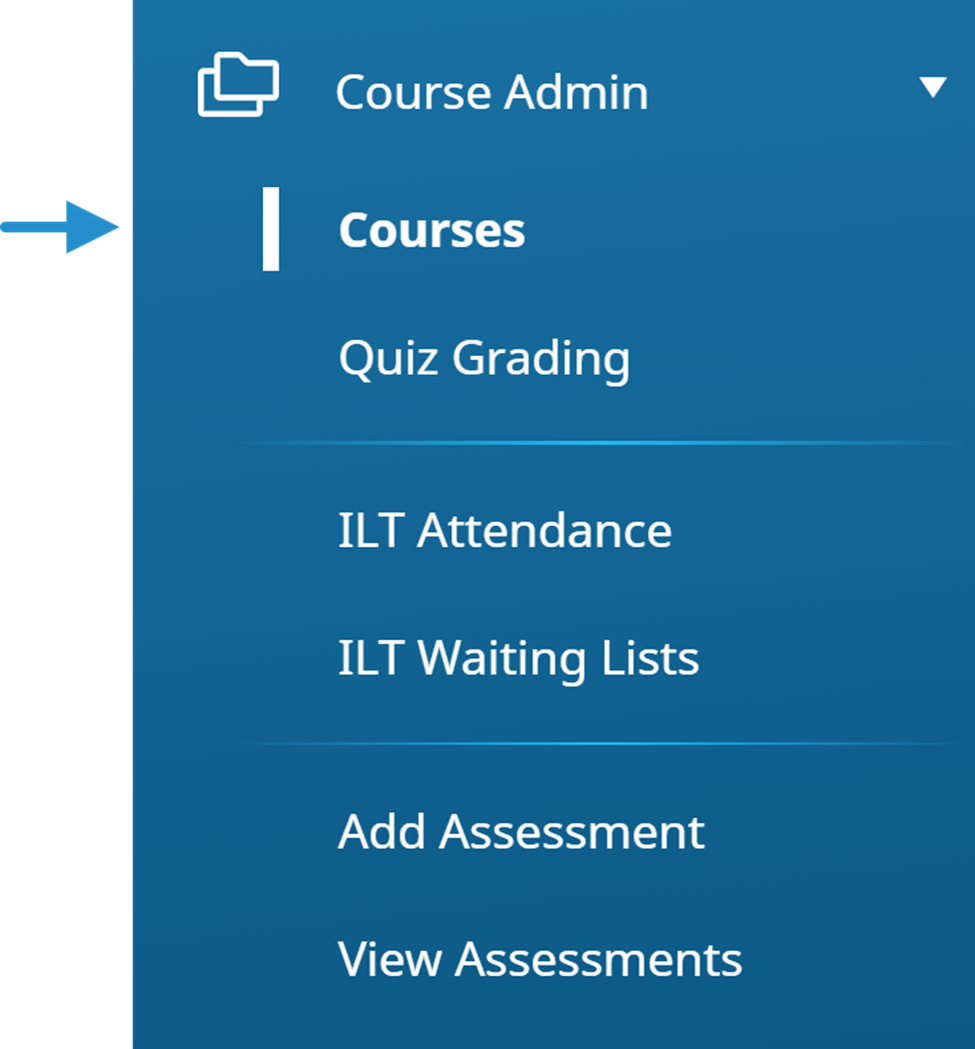 By default, the Courses (by Name) list option is selected to display courses to which you have permission.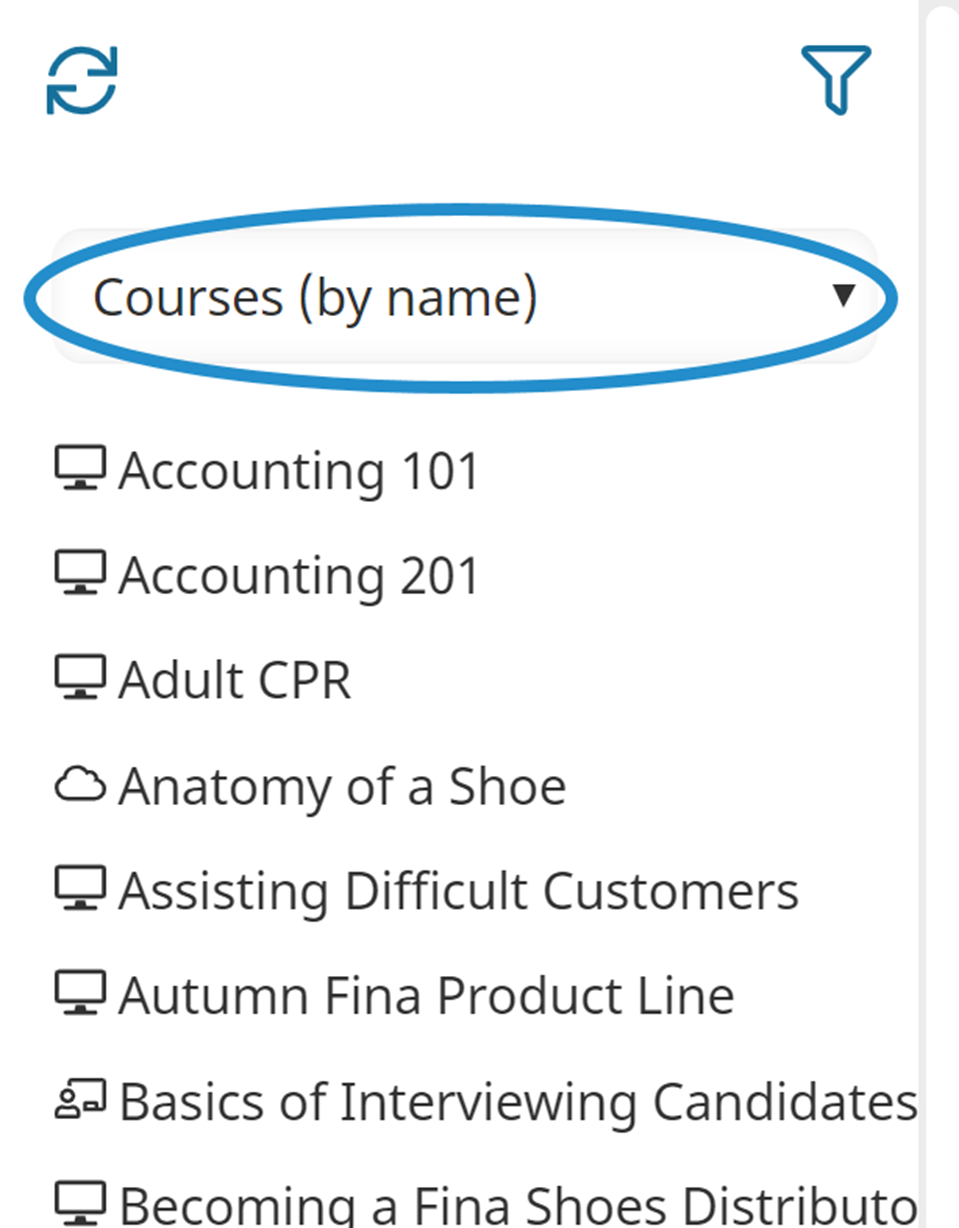 Beside each course name is an icon that indicates the course type.
| Course Type | Icon |
| --- | --- |
| Instructor-led | |
| Online | |
| SCORM | |
By default, the right pane displays the Dashboard tab, indicated by the

icon in the tab. The Dashboard tab displays the total number of courses, the total number of instructors, and the total number of learners in all groups and/or courses that you have permission to.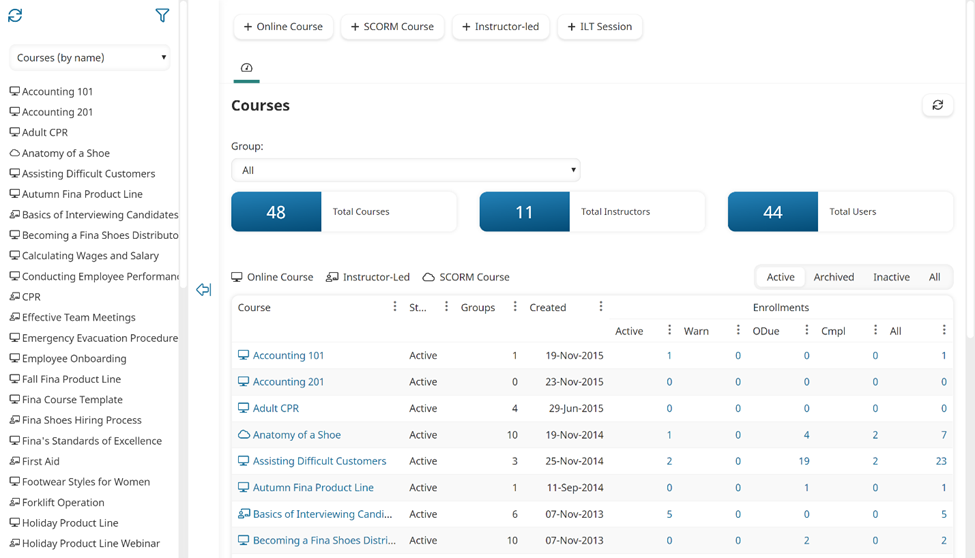 The right pane displays all courses (online, instructor-led, and SCORM) in a grid.
Refer to
Dashboards
for more information on refreshing and filtering the Courses Dashboard. For information on viewing inactive or archived courses, refer to
Viewing Courses
.
Columns in the Grid
The columns of the Courses Dashboard's grid are described below.
---
Was this article helpful?
---
---
What's Next