Share feedback
Thanks for sharing your feedback!
What is the file size limit for files I can upload to a course?
Refer to the SmarterU File Uploads page for specifications on video and audio files, as well as all other files that can be uploaded to SmarterU.
What's the size of a video after it's optimized with a tool such as Prism?
Videos that are optimized with a tool such as Prism are typically about 3-5Mb per minute of video.
How do I find the proctor code for a learner who failed their quiz, but gets additional attempts?
To find the learner's proctor code:
From the Reports menu, select Proctor Report.
Click Advanced.

Select the Show Used Proctor Codes checkbox.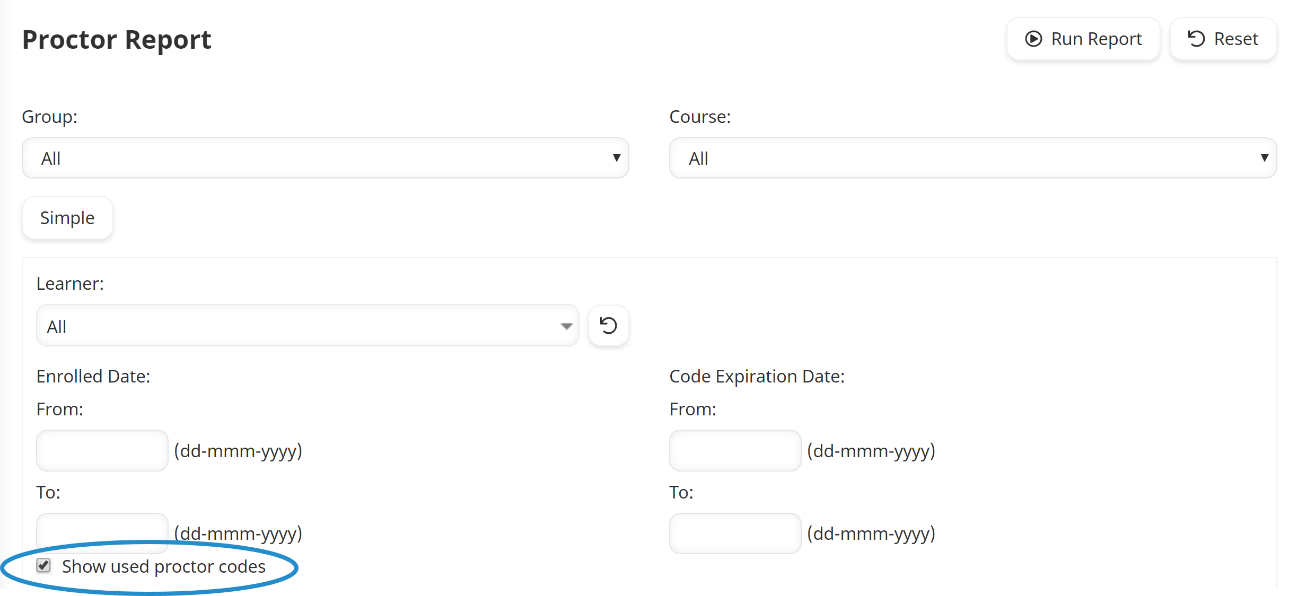 Click Run.
Who can preview a course?
Course managers can preview a course from the Courses Dashboard. Users with the Create Course group permission cannot preview a course and can only add courses to the group.
How do I allow learners to submit feedback for a course's tasks?
To allow learners who are enrolled in an online course to provide task feedback you must do all of the following:
When a learner submits feedback for an online course's task, SmarterU sends the Task Feedback email to the email addresses specified. The person(s) receiving the emails will need to read each one to see what feedback the learner has provided.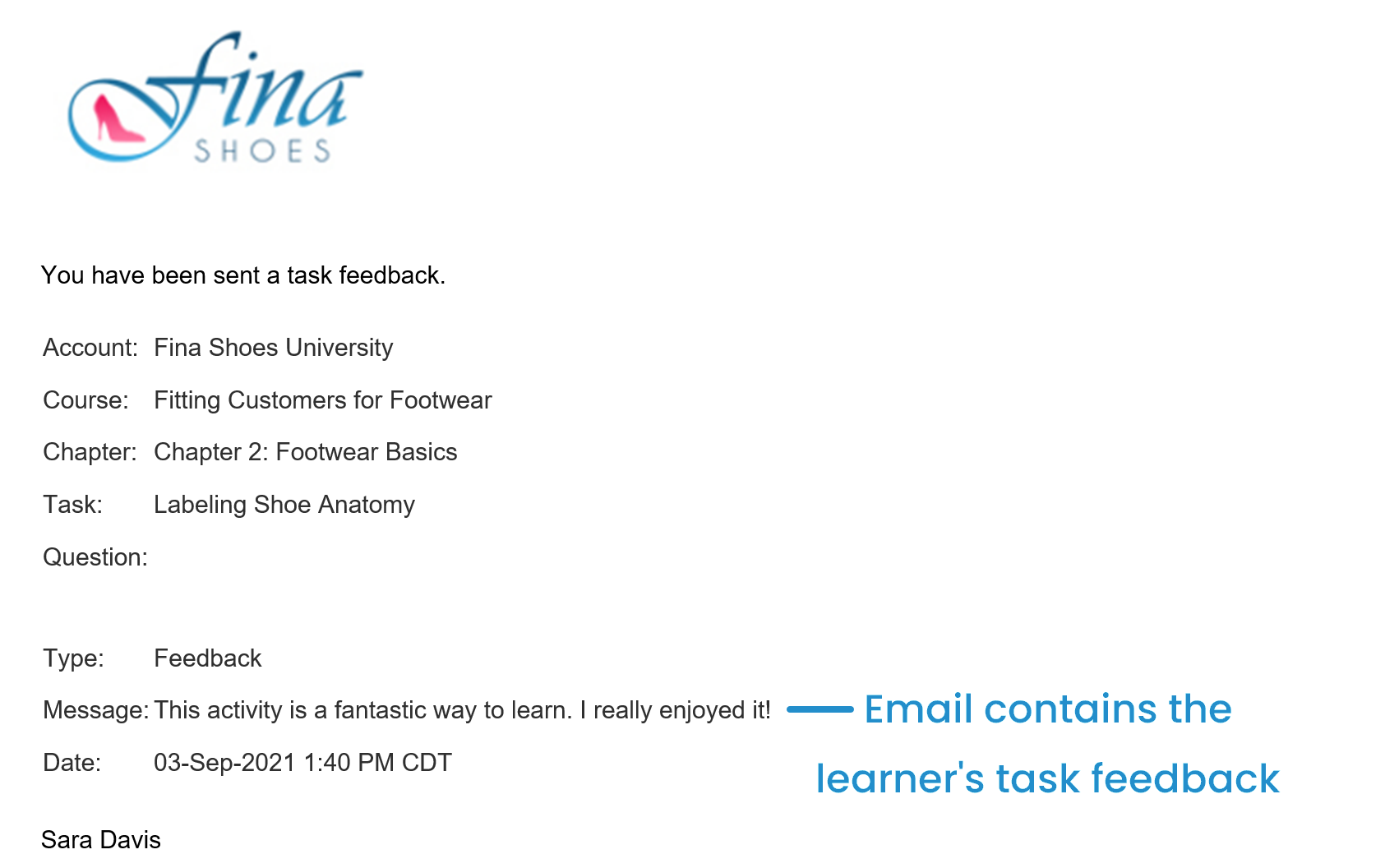 Can learners review online courses that they've completed?
Yes! Refer to Learner Interface: Reviewing a Course for details.
When should I create an online course vs. a SCORM course?
We recommend creating an online course when you want to:
Create online training quickly and easily
Avoid purchasing external software
Allow multi-person editing
Easily add narration
Frequently update your training
Immediately share training updates with learners
We recommend creating a SCORM course when you want to:
Create highly interactive training
Use more advanced design features
Build custom games
Include animations
Use interactive avatars
Include simulations
Does SmarterU have templates for online courses?
Contact our Success Desk to learn how you can purchase a customized online course template package.
How do I make feedback for long answer quiz questions visible?
To allow learners to view quiz feedback for long answer questions, you'll need to specify the following for the quiz task:
---
Was this article helpful?
---
What's Next