Share feedback
Thanks for sharing your feedback!
Who Has Access
The following users can add online courses from the Courses Dashboard:
Adding an Online Course
To add an online course:
From the Admin menu, select Course Admin.
Select Courses. The Courses Dashboard displays.
Click Online Course.
A new tab displays the Course Information workscreen.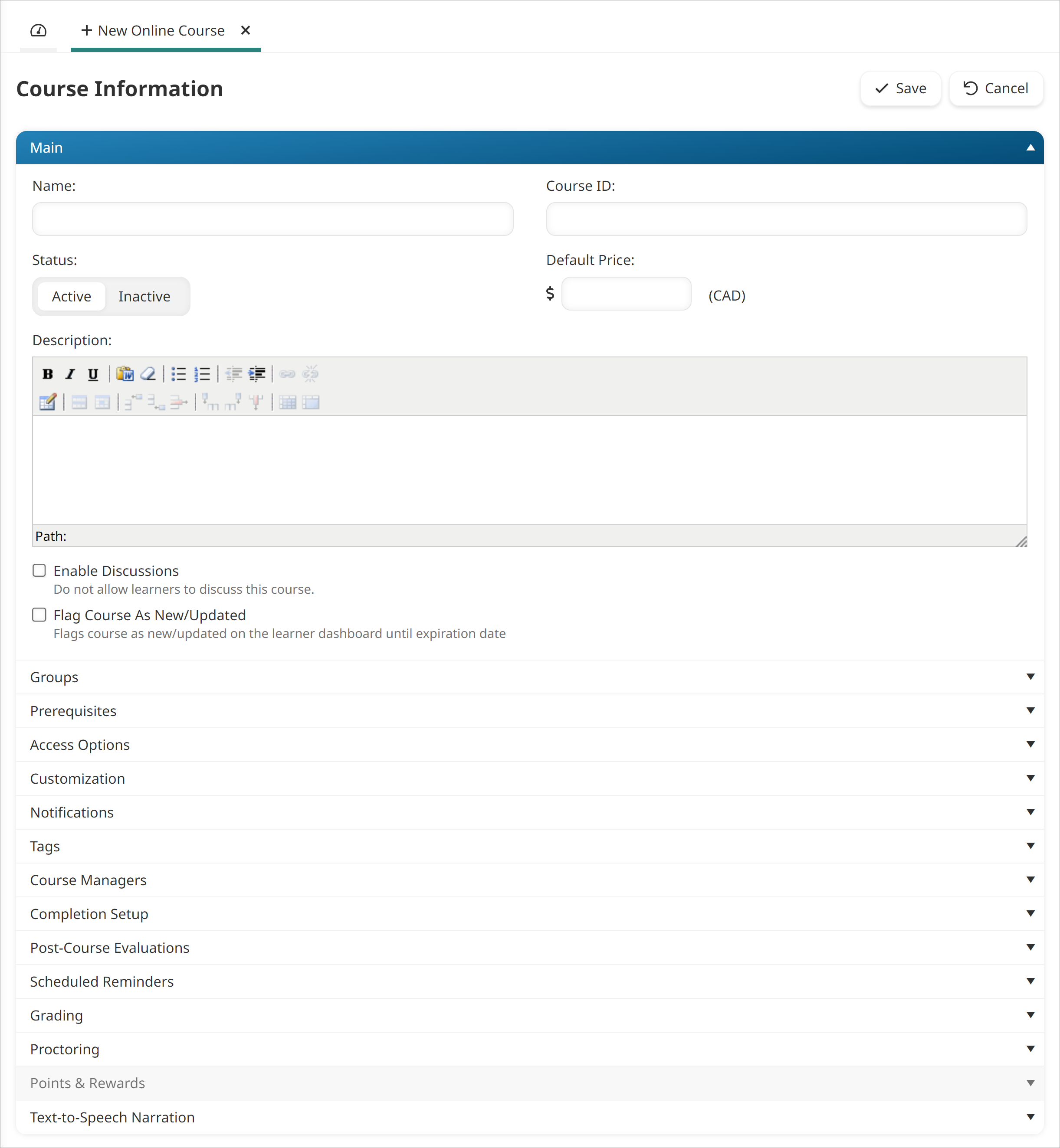 Specify the online course's settings in the following accordions:
Click Save.
After adding the online course you can begin adding content to the course.
---
Was this article helpful?
---
---
What's Next