Share feedback
Thanks for sharing your feedback!
Discussion forums enable users to interact with one another online. SmarterU supports two types of discussion forums: adhoc and object. The grid below summarizes the similarities and differences between adhoc and object discussion forums.
| | | |
| --- | --- | --- |
| Users can view comments | ✔ | ✔ |
| Users can add comments | ✔ | ✔ |
| Users can subscribe | ✔ | ✔ |
| Discussion associated with course or session | X | ✔ |
| Permissions can be assigned | ✔ | X |
Adhoc Discussion Forums
Adhoc discussion forums exist independently, outside the context of a course. With adhoc discussion forums, you can then control who does — and who doesn't — have access to the discussion. These permissions can be granted or denied for specific groups, learning plans, teams, or users. For example, you could create a discussion forum that's available to all users who are assigned the HR Professional learning plan.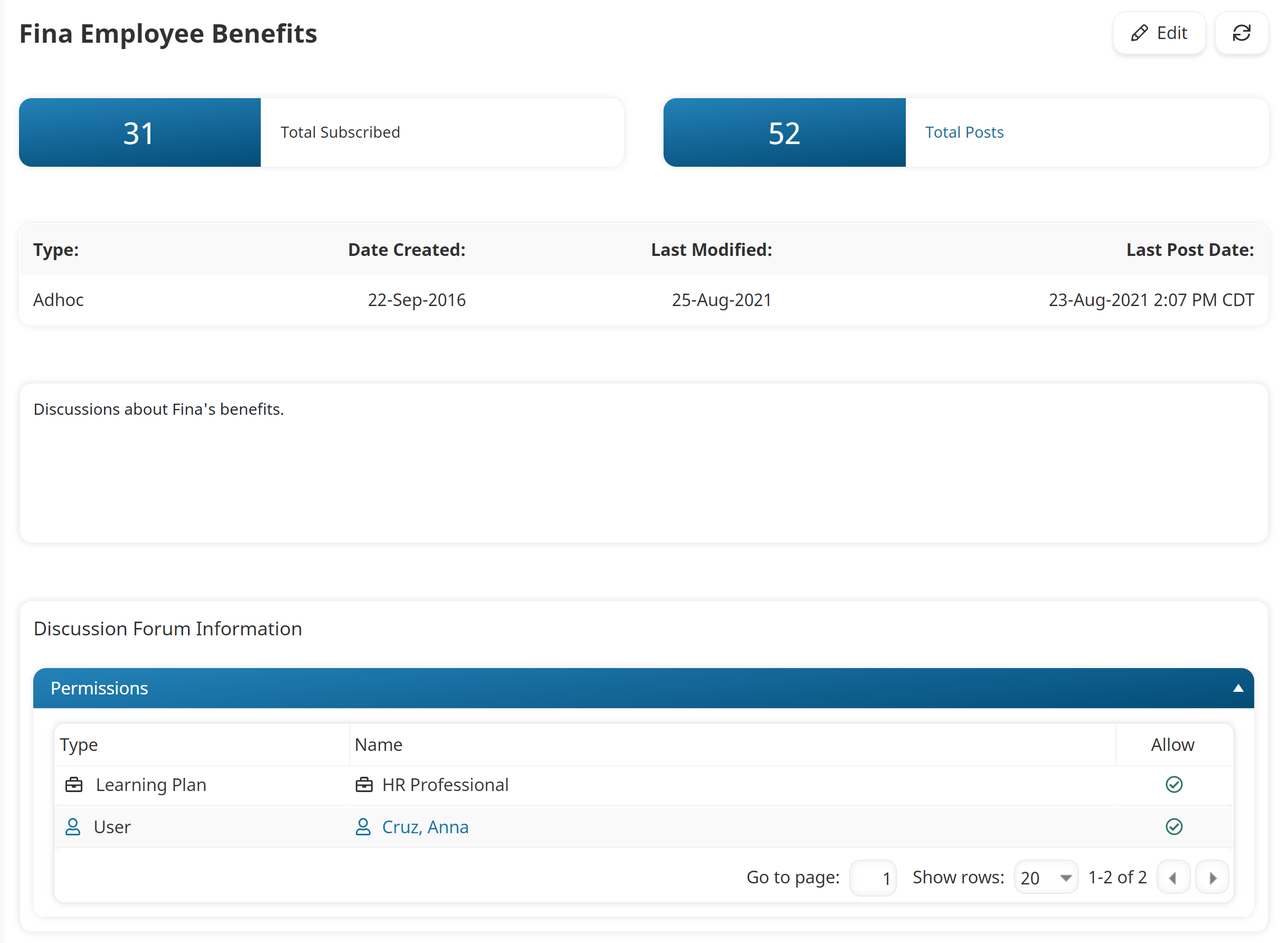 Users with access to an adhoc discussion can view the discussion in the Message Center.
Object Discussion Forums
Object discussion forums are those that are attached to a course or session. Object discussions must be enabled at both the account and course level. If the discussion is for a specific instructor-led session, it must be enabled for the session. Course and session-specific discussion forums do not have permissions associated with them. Any user who is able to view the course or session details can participate in the discussion.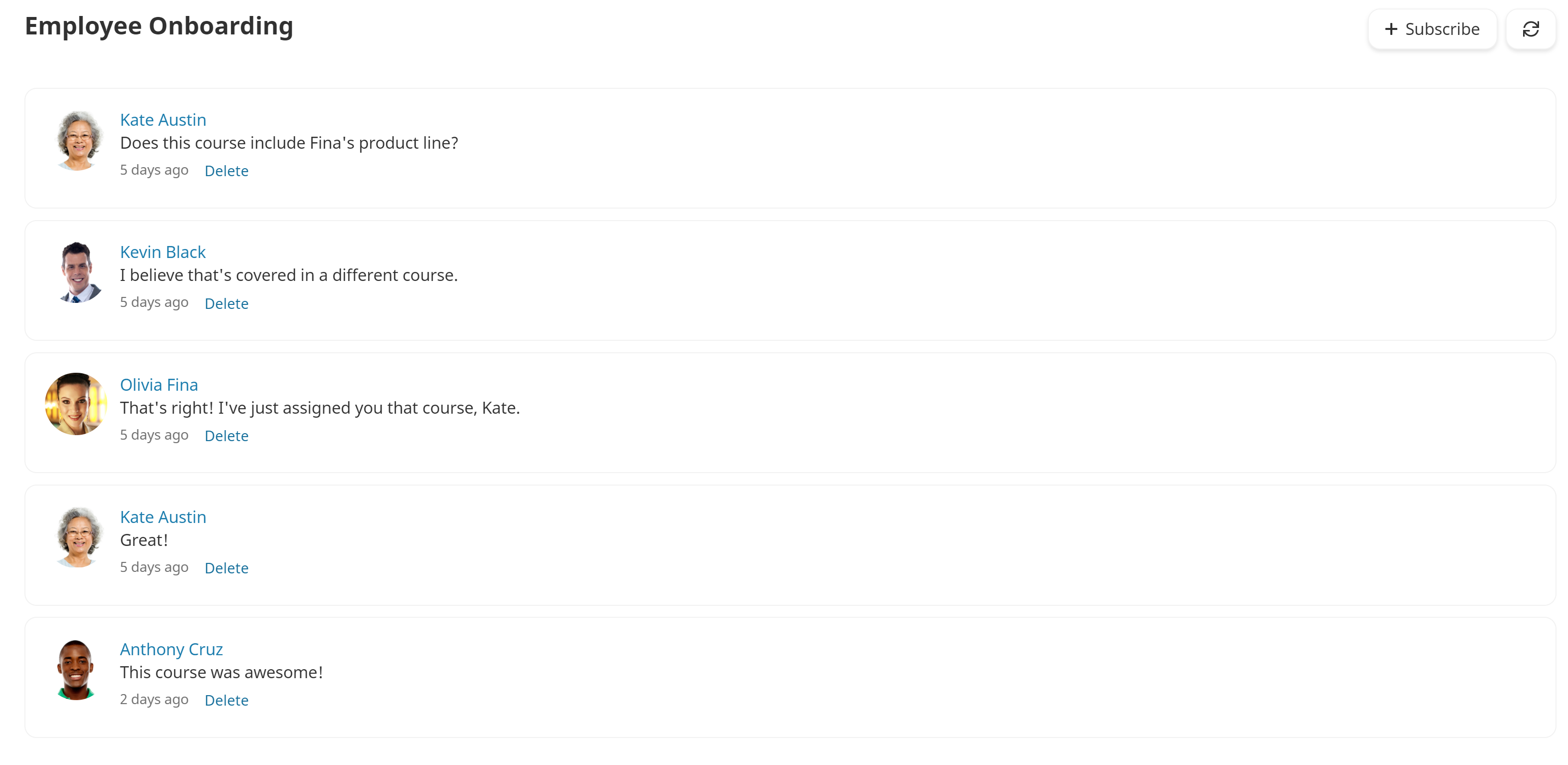 Users who can view the course or session can view its associated discussion from the course details page. If a user subscribes to a course or session discussion, they can also view the discussion from the Message Center.
---
Was this article helpful?
---
---
What's Next