Share feedback
Thanks for sharing your feedback!
The Reports Dashboard enables you to view and manage reports. These reports include the: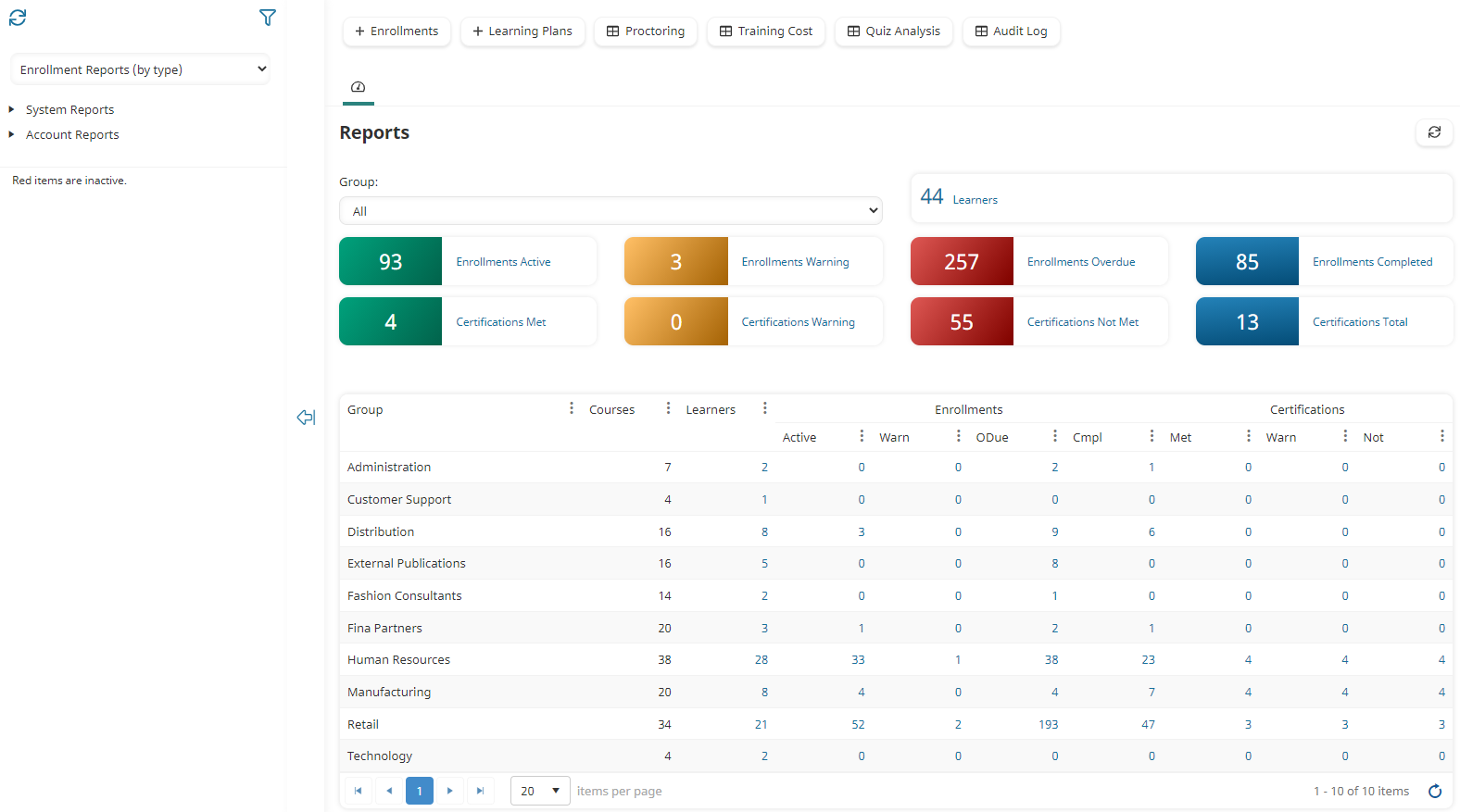 Who Has Access
The following users have access to the Reports Dashboard:
Viewing the Reports Dashboard
To view the Reports Dashboard:
From the Admin menu, select Report Admin.
Select Reports.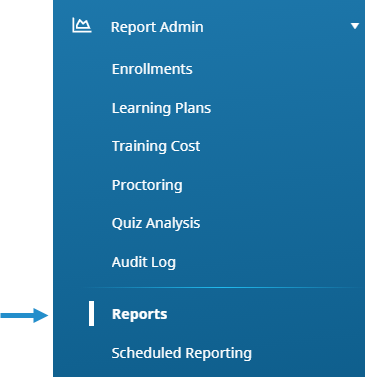 By default, the Enrollment Reports (by type) list option is selected.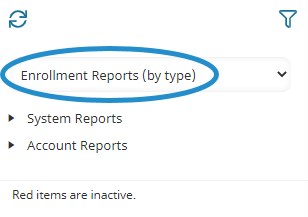 The right pane displays a summary of enrollments. If your account has the Learning Plan feature enabled, a summary of certifications also displays. The grid displays all groups in the account.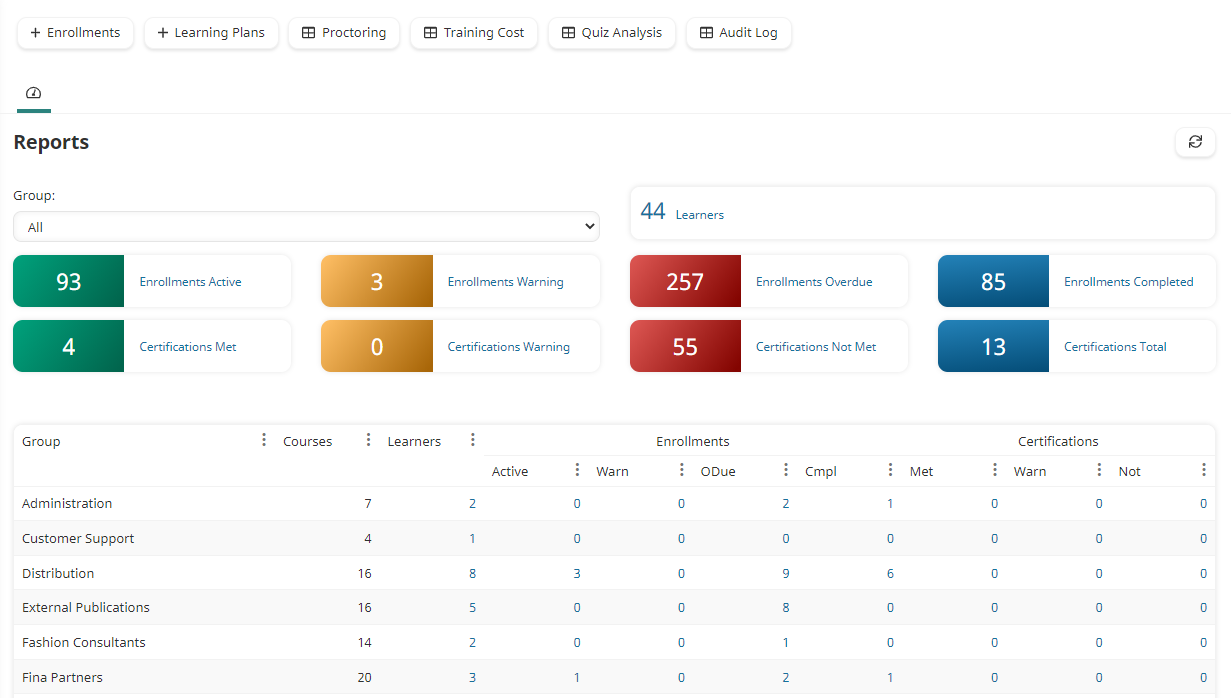 Refer to
Dashboards
for more information on refreshing and filtering the Reports Dashboard.
Columns in the Grid
The columns in the grid are described below.
Viewing Groups
To view the groups that you have access to, select Group Overview from the list.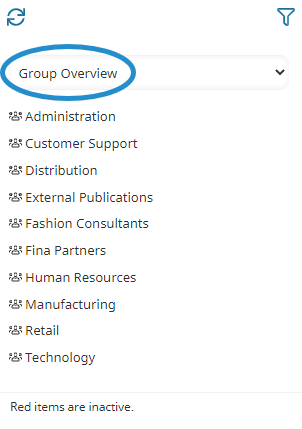 If the number of groups you have access to is less than 2000, the list of groups displays. If you have access to more than 2000, the group names are organized by the first character of the group name. The number beside the character indicates the number of groups starting with the character. You may click the character to display the groups starting with the character.
To view the summary of enrollments and summary of certifications for a group, click the group name.
---
Was this article helpful?
---
---
What's Next