Share feedback
Thanks for sharing your feedback!
To add an article to the knowledge base:
From the Admin menu, select Knowledge Base.
Select the knowledge base to which you'd like to add an article.
Do one of the following:

Right-click the folder to which you would like to add the article and select New Article.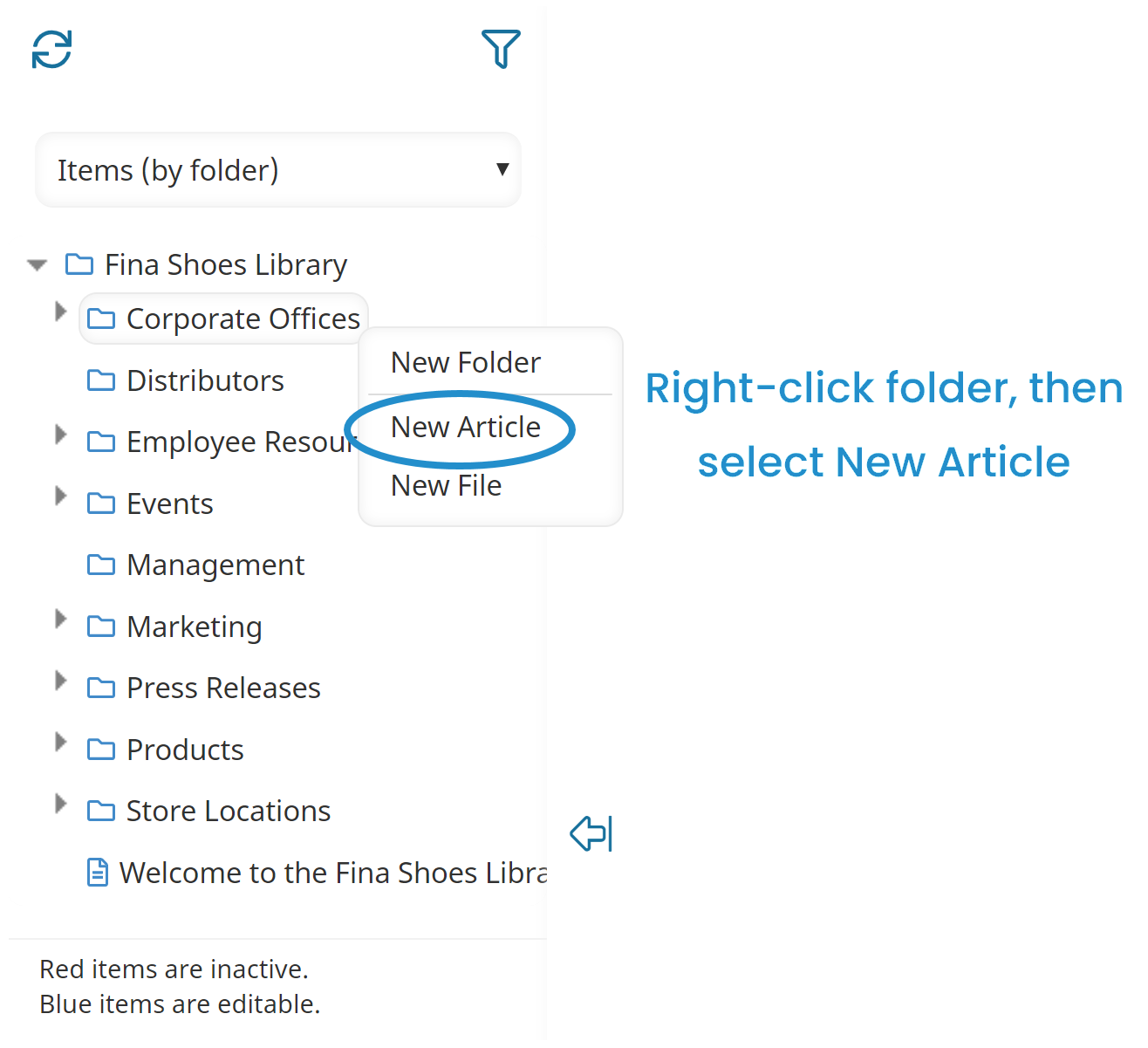 A new tab displays the Add/Edit Article workscreen.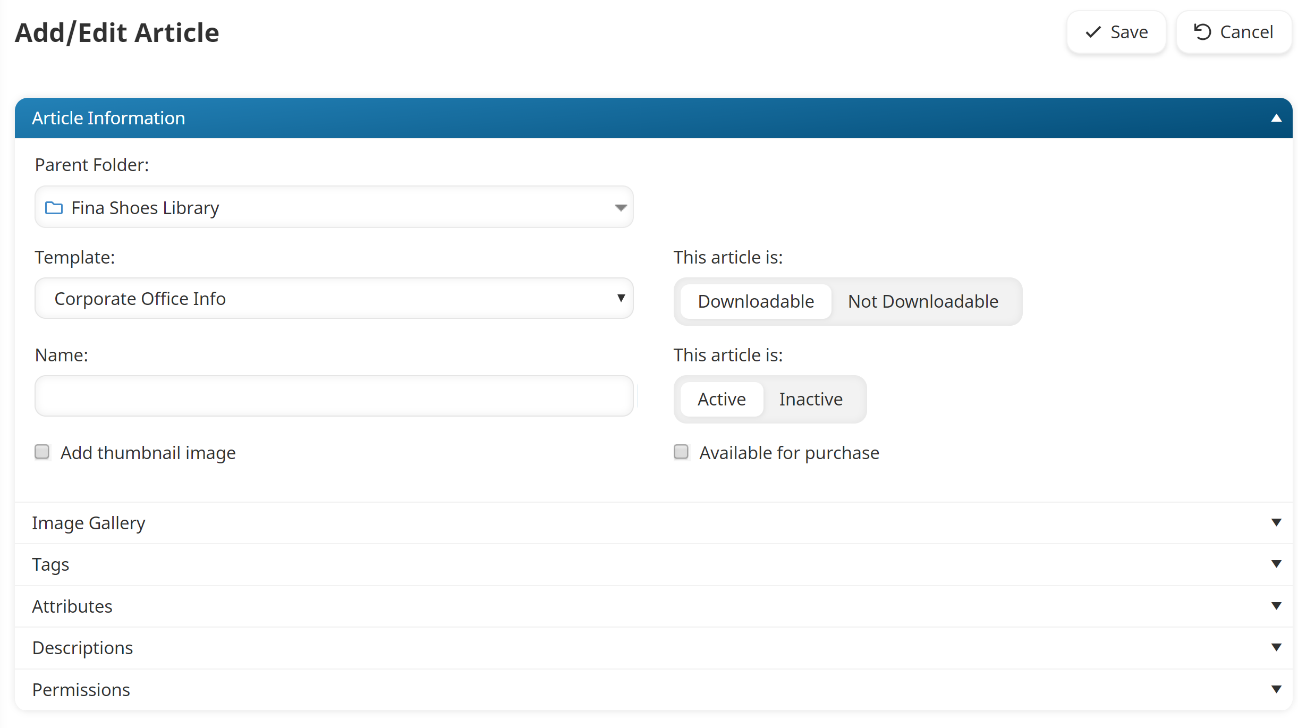 The article settings you need to complete will depend on whether the template you selected is a full page article template or a structured page template.
Click Save.
---
Was this article helpful?
---
---
What's Next