Share feedback
Thanks for sharing your feedback!
The ILT Attendance Dashboard enables instructors for instructor-led courses to track the learners who attended the course. It also enables instructors to track who completed the course, specify grades for learners, and move users off the waiting list.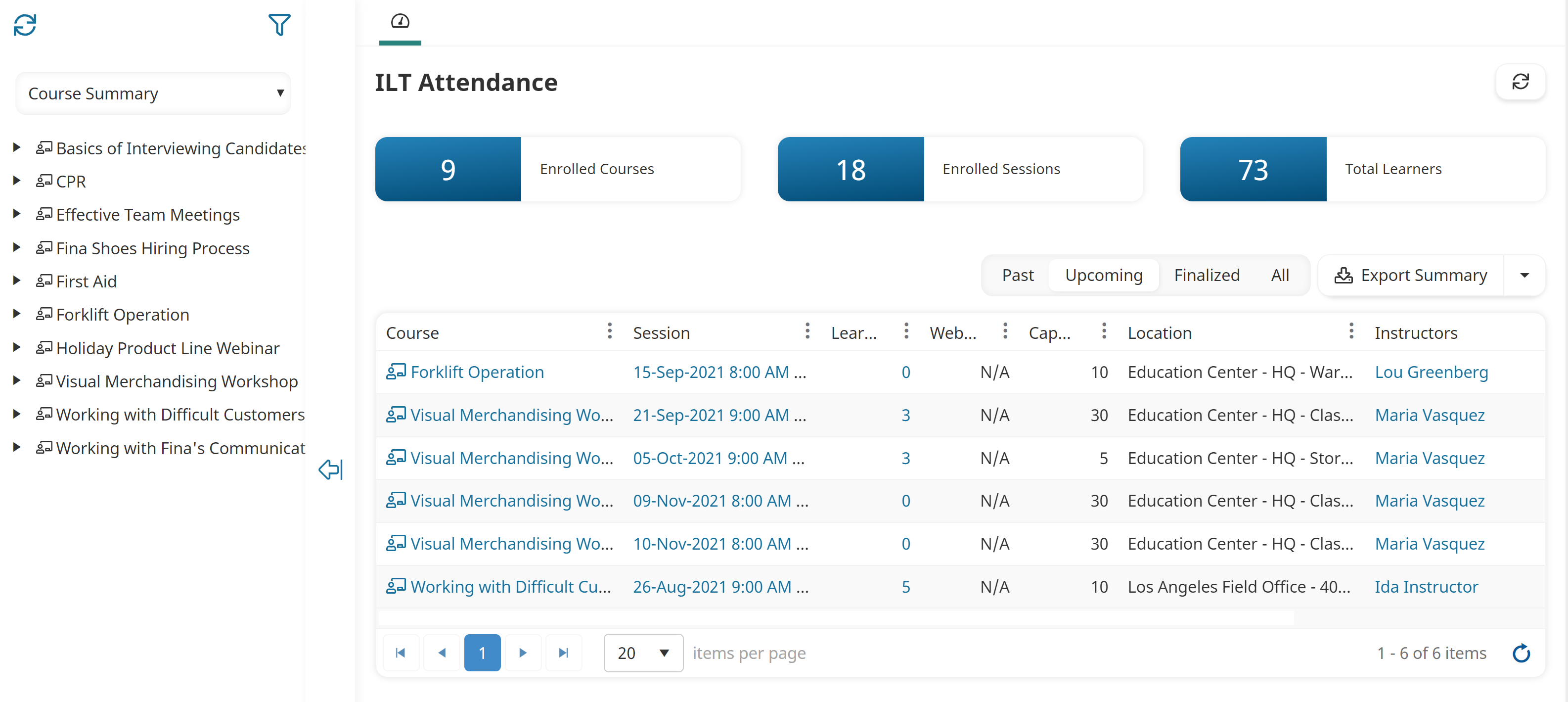 Who Has Access
The following users have access to the ILT Attendance Dashboard:
Users with the Instructor-Led Training Instructor group permission will only be able to view and perform actions on courses where they are the instructor.
Viewing the ILT Attendance Dashboard
To view the ILT Attendance Dashboard:
From the Admin menu, select Course Admin.
Select ILT Attendance.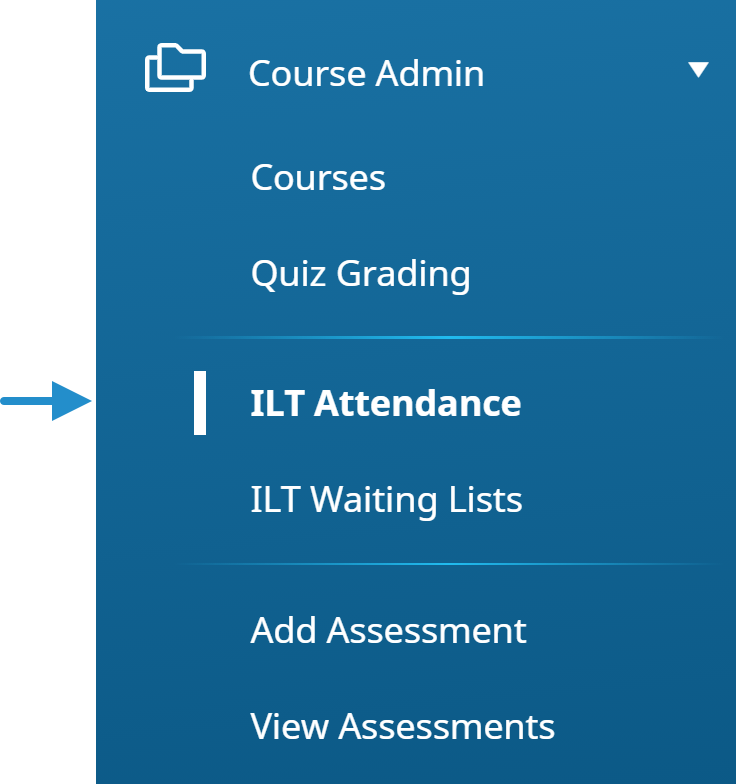 By default, the Course Summary list option.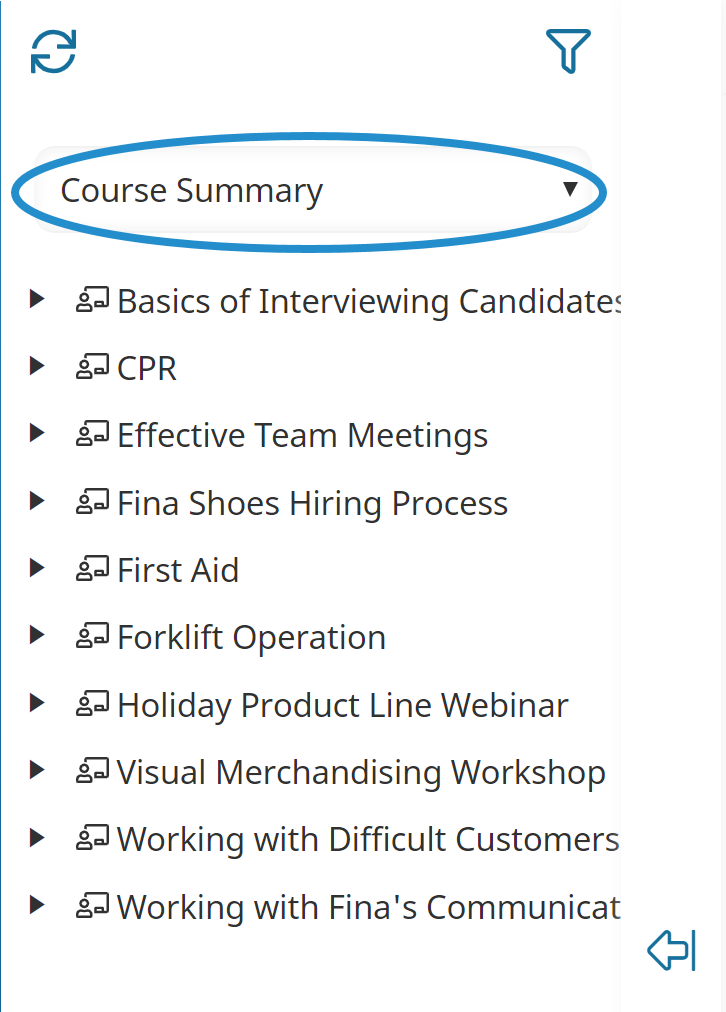 By default, the right pane displays a grid containing instructor-led courses that have upcoming sessions.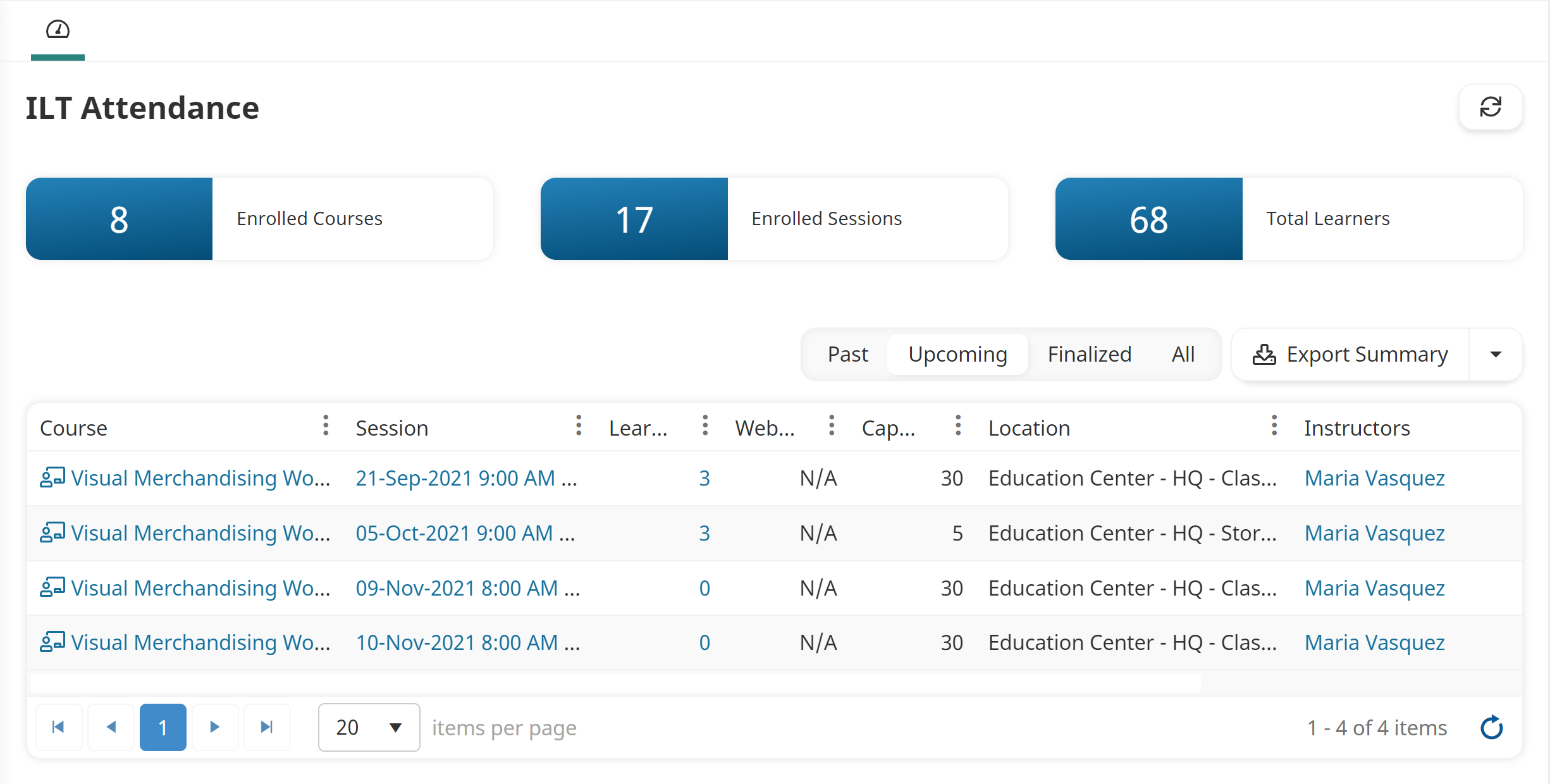 Refer to
Dashboards
for more information on refreshing and filtering the ILT Attendance Dashboard.
Columns in the Grid
The columns in the grid are described below.
---
Was this article helpful?
---
---
What's Next